The LearnDash Advanced Toolkit provides extended LearnDash features such as Searching Within Course and a lot more.
Features:
Adds Search text box in course content left sidebar
Search within a course content from Lesson and Topic
Searches within Title, Excerpt and Content in Lessons and Topics within a course
Installation:
Install the LearnDash plugin & activate it.
Install the LearnDash Advanced Toolkit add-on and activate it.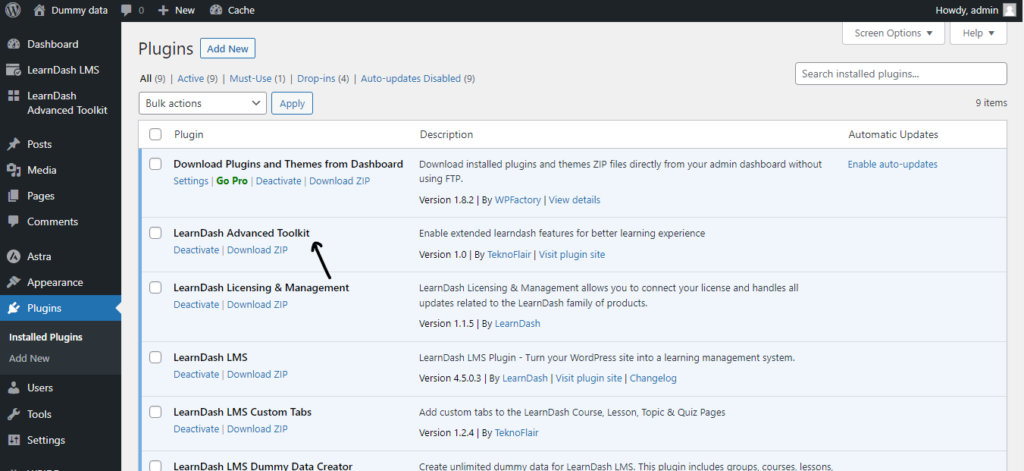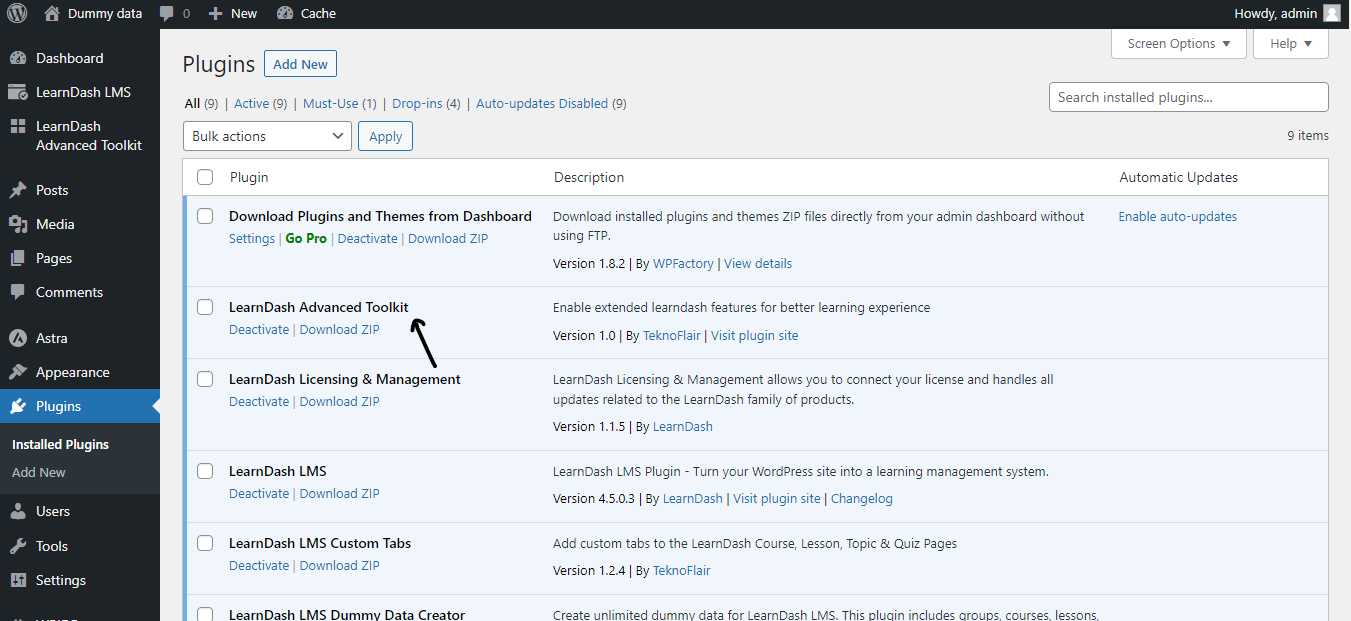 After activating the add-on you will see the Dashboard > LearnDash Advanced Toolkit > License Option.
First Activate LearnDash Advanced Toolkit addon via license Key.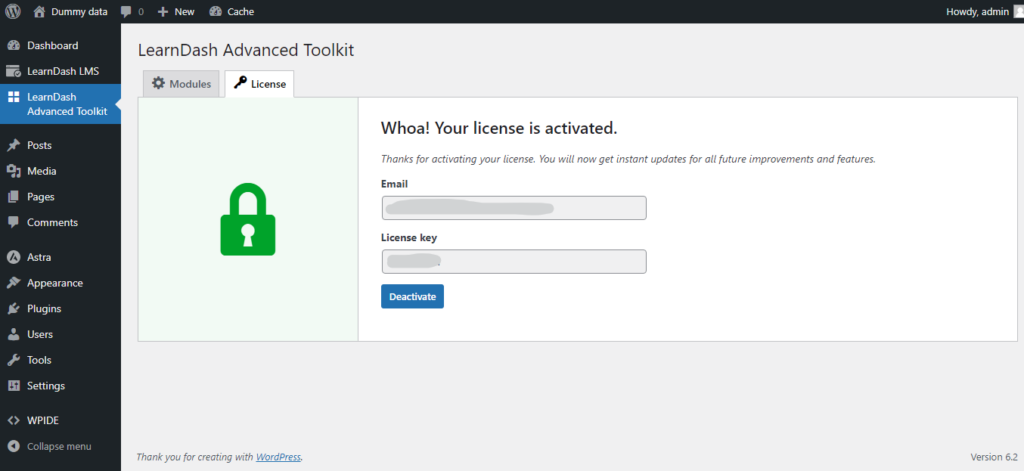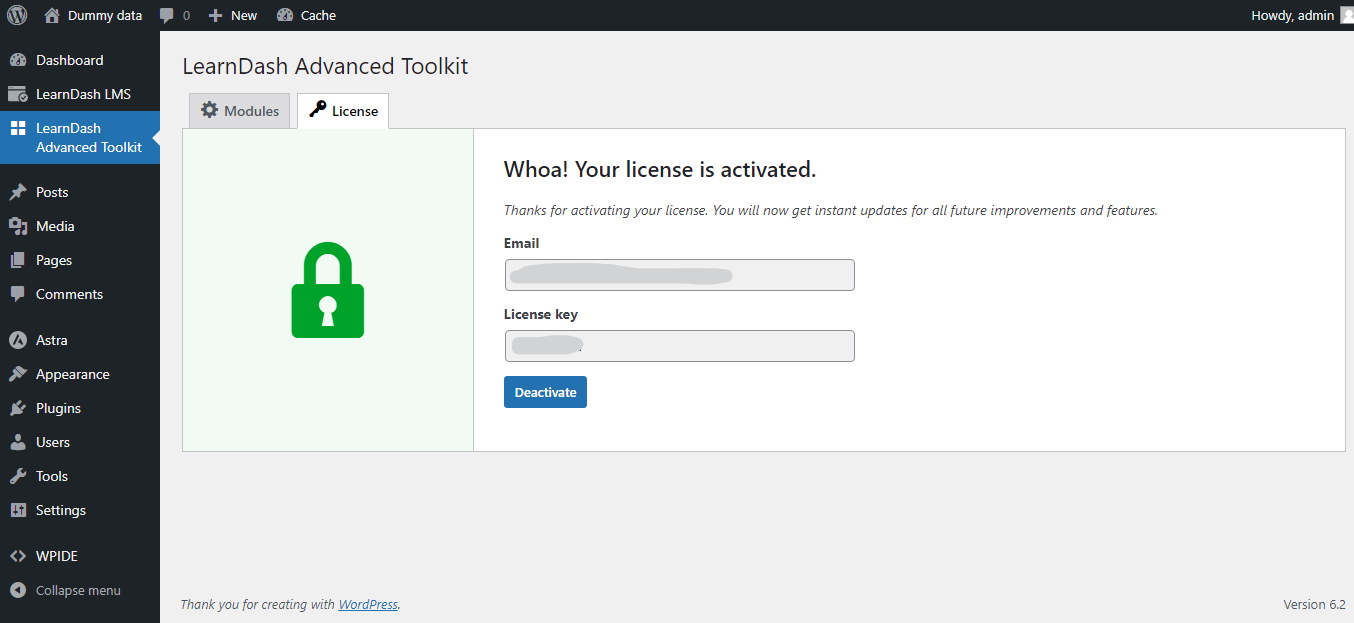 ---
Configure LearnDash Advanced Toolkit:
Navigate to Dashboard > LearnDash Advanced Toolkit > Module and Active Course Search Bar option.
LearnDash Course Settings Enable:
Goto Dashboard > LearnDash > Courses and edit any Course now.
Edit any Course and Goto to Course Setting and scroll down and Enable this Show Search Bar Option and update course now.
So Search bar show for Course Front-end side.