Add LearnDash Checklists to intensify the LearnDash Course of your site.
The LearnDash Checklists add-on allows adding two variations like "Learn Map" and "Execution Plan" to show course and admins to add this variations. These LearnDash Checklists can be displayed on all Courses or specific to just one Course. Admin have change color combination for LearnDash checklist addon.
LearnDash Checklists Video
Get LearnDash Checklists Now
14 Days Money Back Guarantee
If the Plugin doesn't work as promised on your website and we are unable to help, we'll refund the money if requested within 14 days of purchase.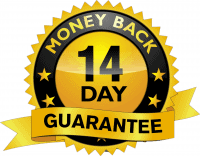 Haven't Found The Feature You're Looking For? Reach Out And We'll Be Happy To Advise!