The LearnDash Course Leaderboard plugin ranks the users based on their performance in a course.
LearnDash Leaderboards gives you the ability to easily create and add Course Leaderboards on your website. The ranking is based on the Courses.

Create unlimited Leaderboards

Advanced filtering options to show the Leaderboard based on Year

Filter courses by course category and show leaderboard by course

Place any leaderboard anywhere using a shortcode

Use it for All courses or just a single course

Ranking based on all quizzes of a course


Mobile Responsive leaderboard that can be adapted to different screen sizes

Ability to specify number of users in a leaderboard

Ability to show only a specific LearnDash Group courses and users in leaderboard

Shortcode to Show Specific User Rank

Show Congratulations Popup including Quiz Rank on Quiz completion

Show Congratulations Popup including Course Rank on Course completion

Show leaderboard on the basis of course progress or quiz progress.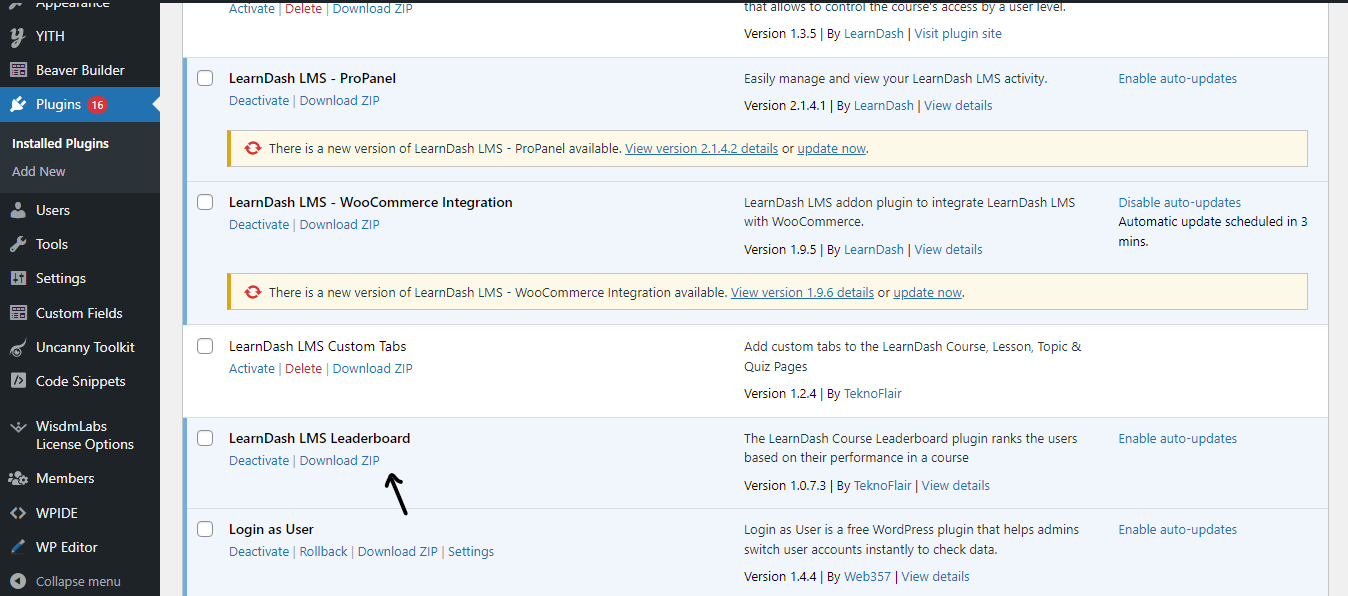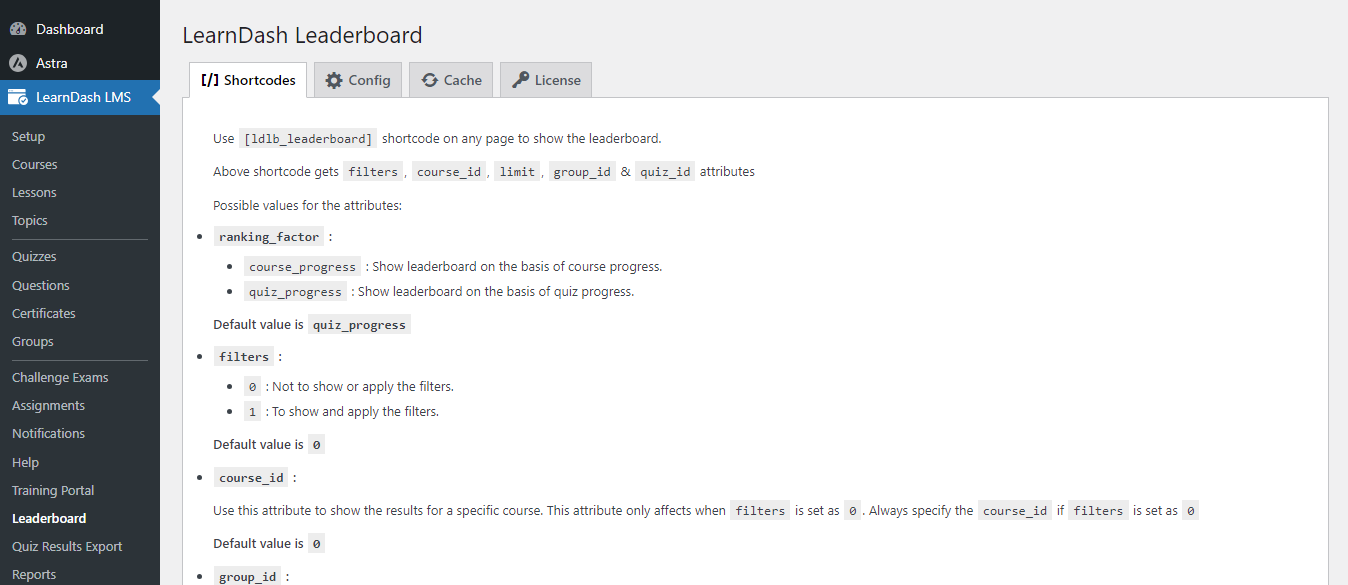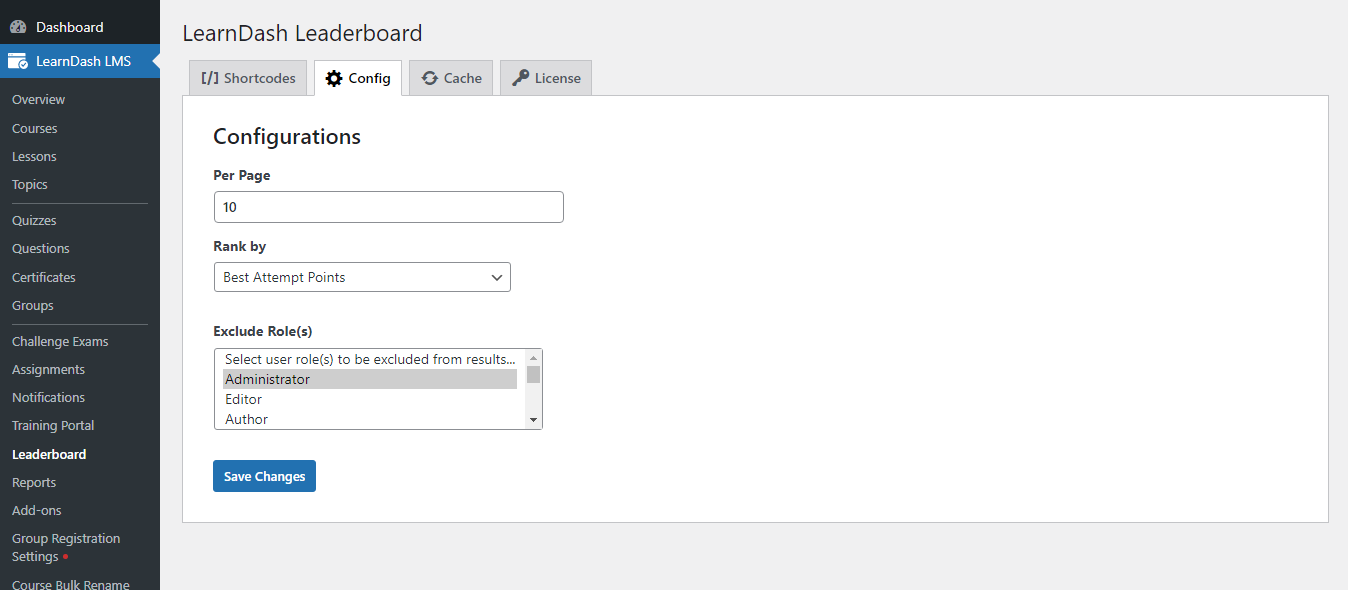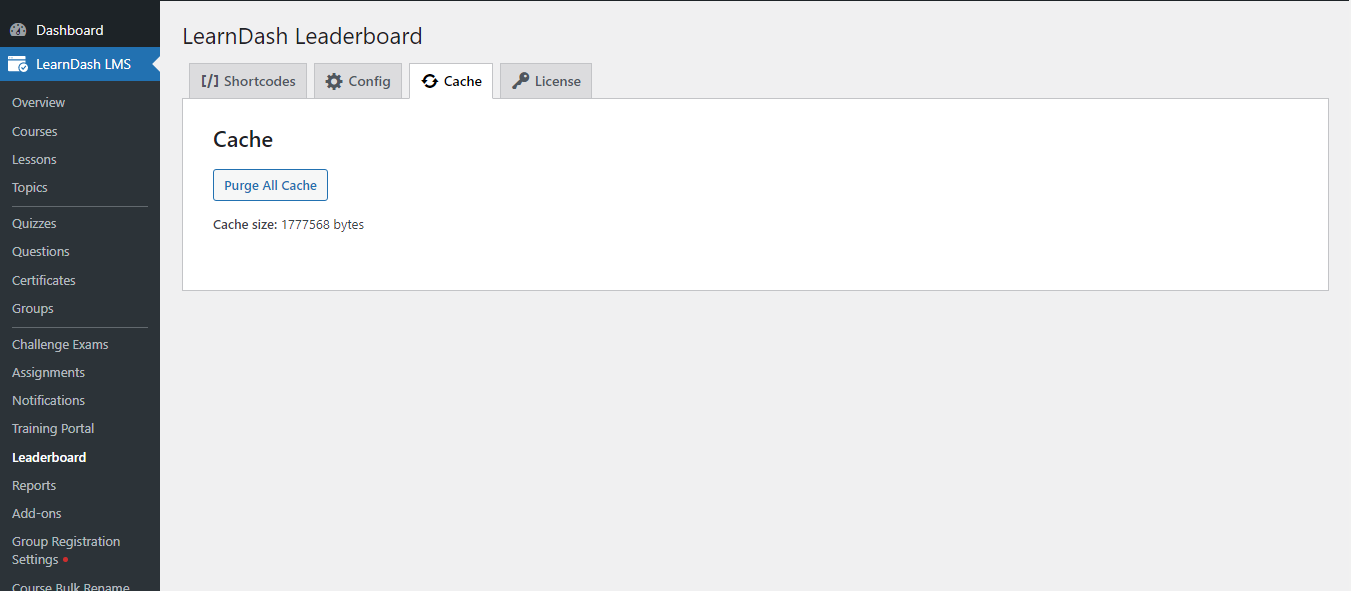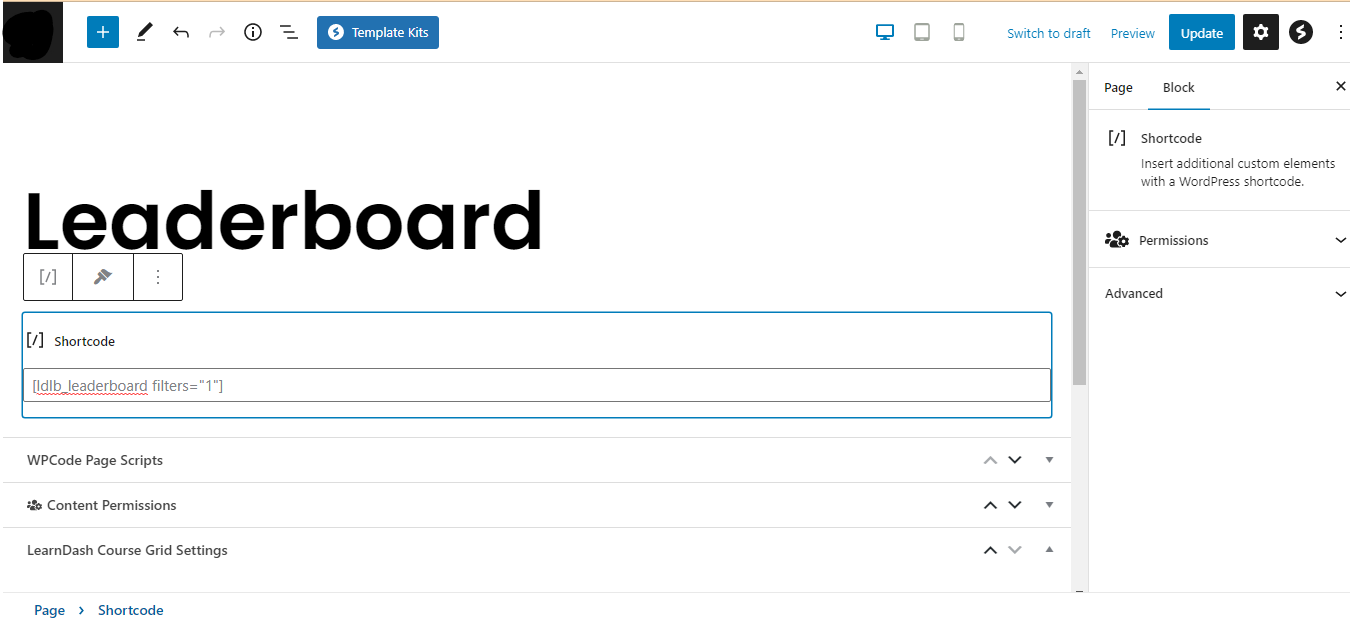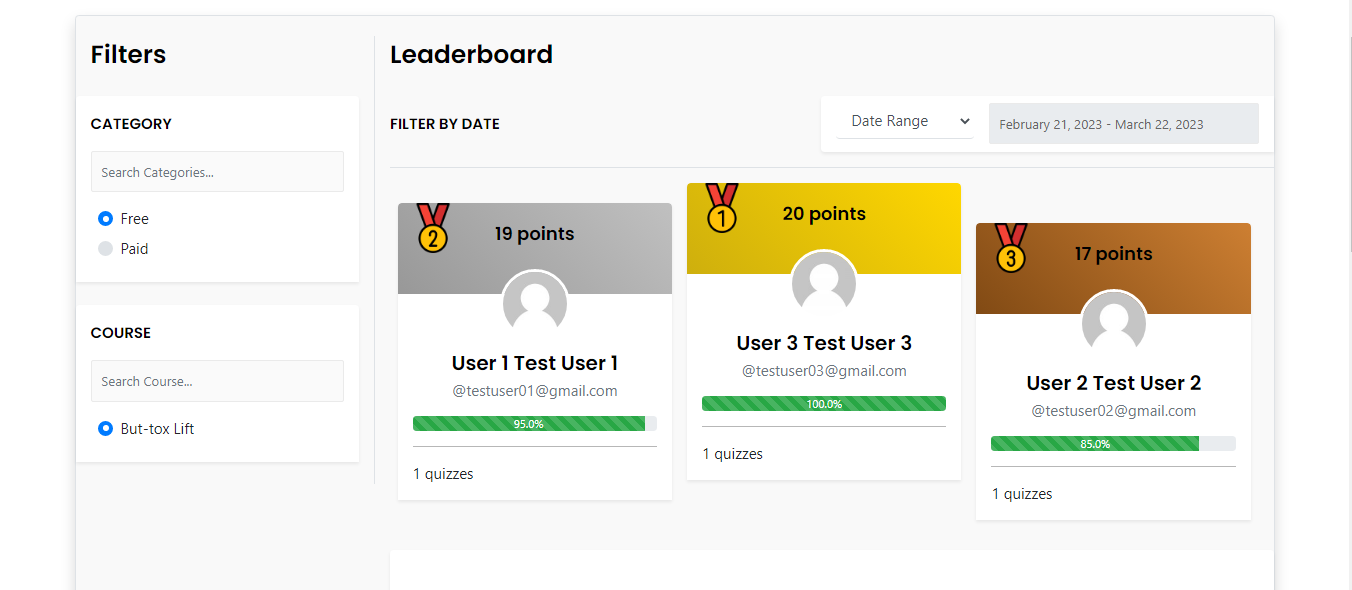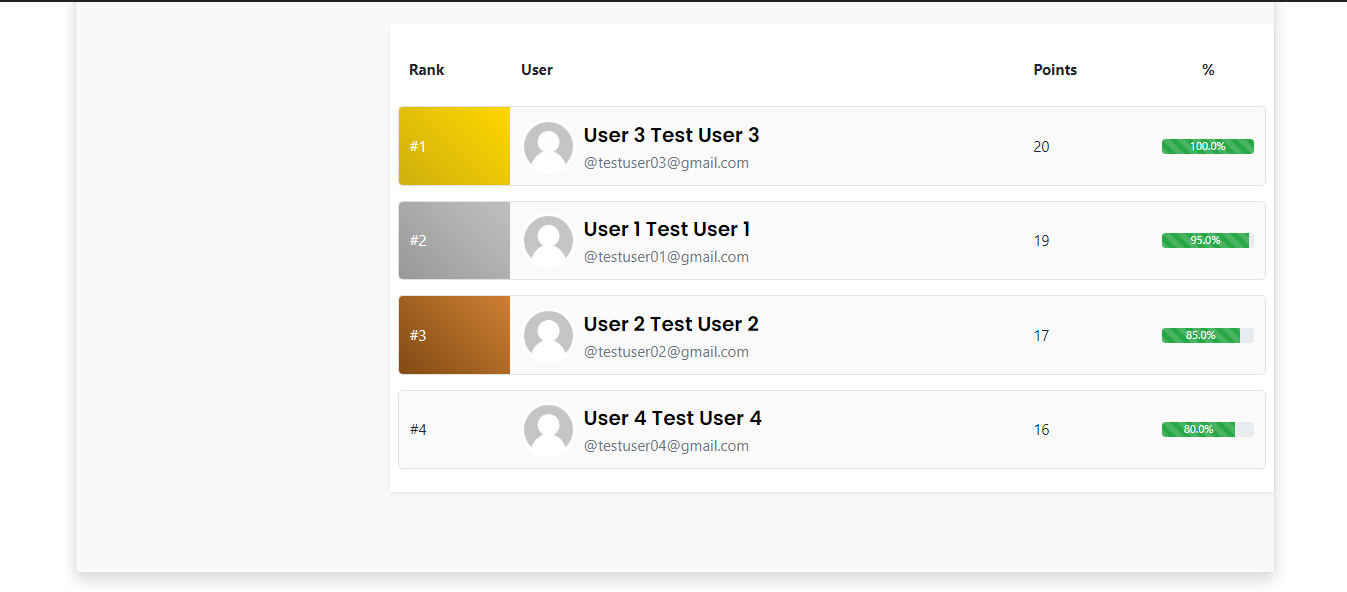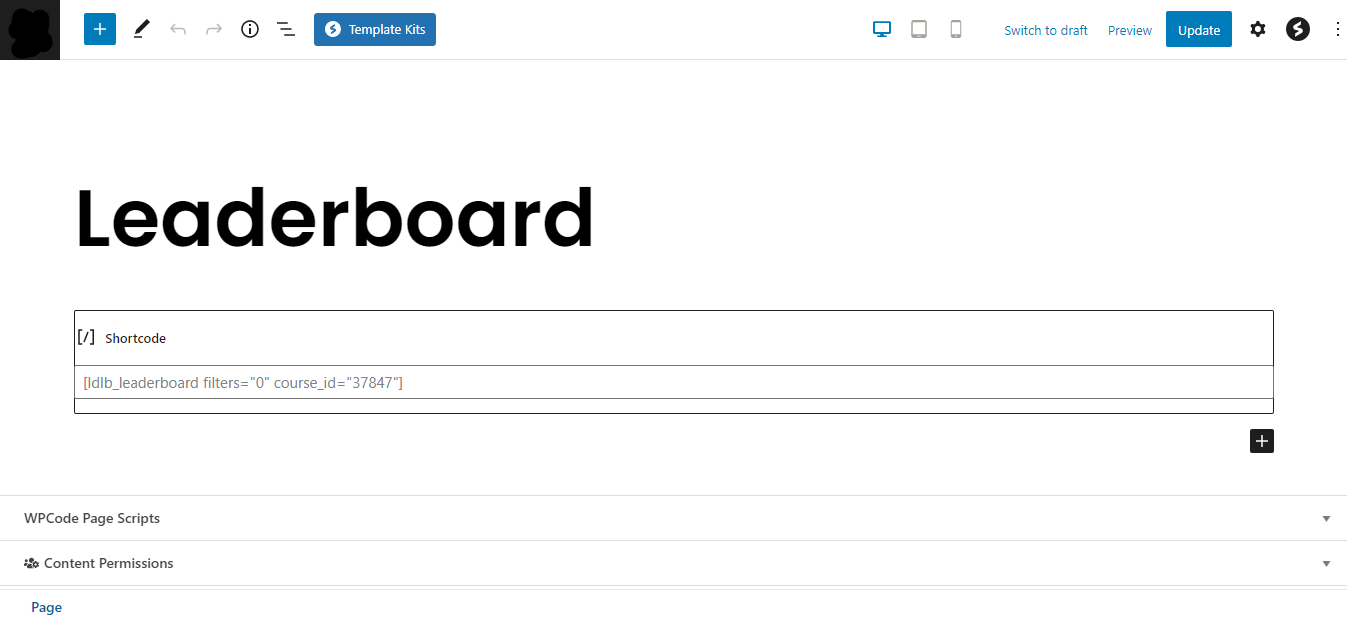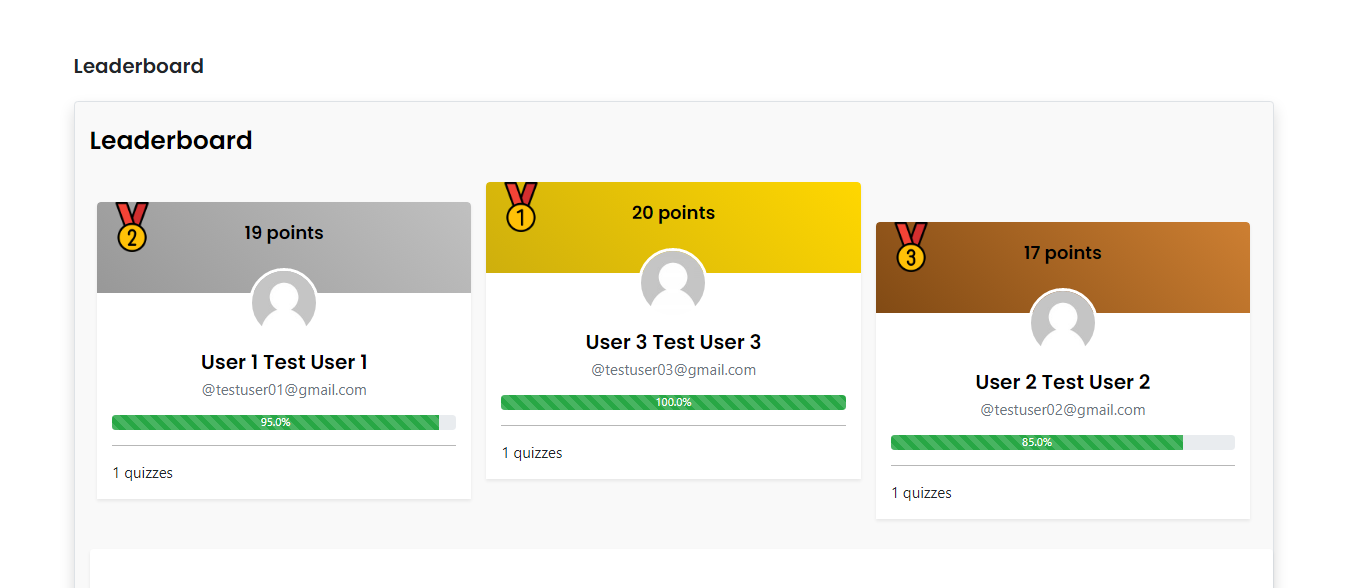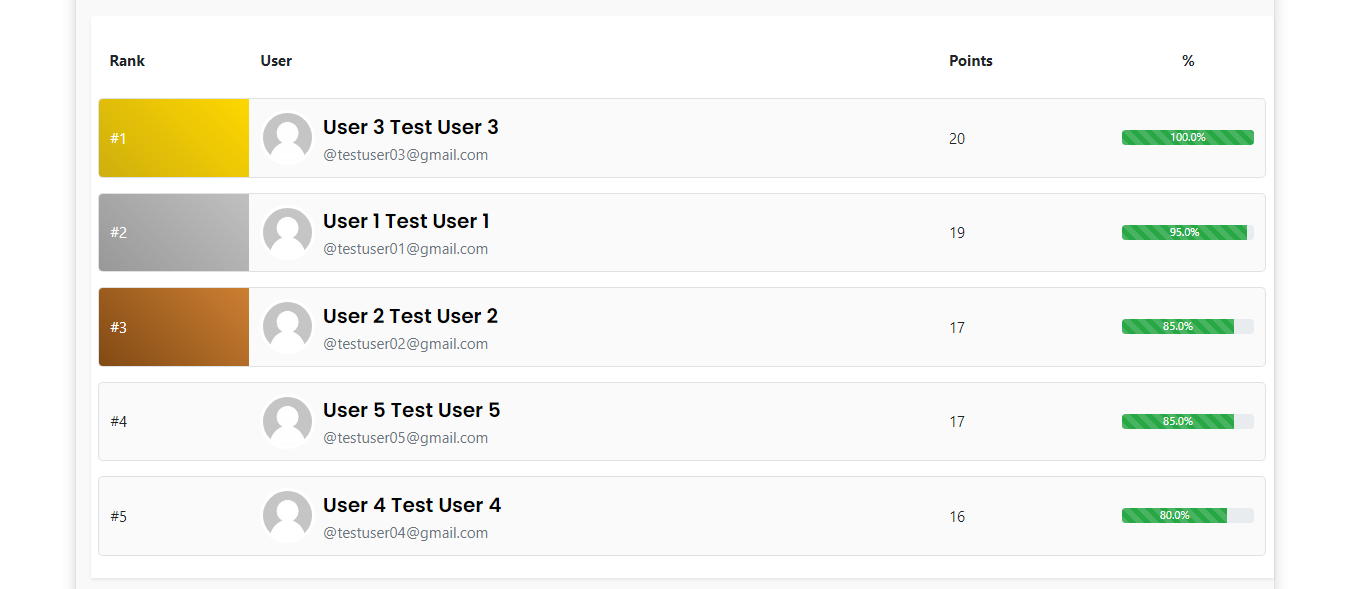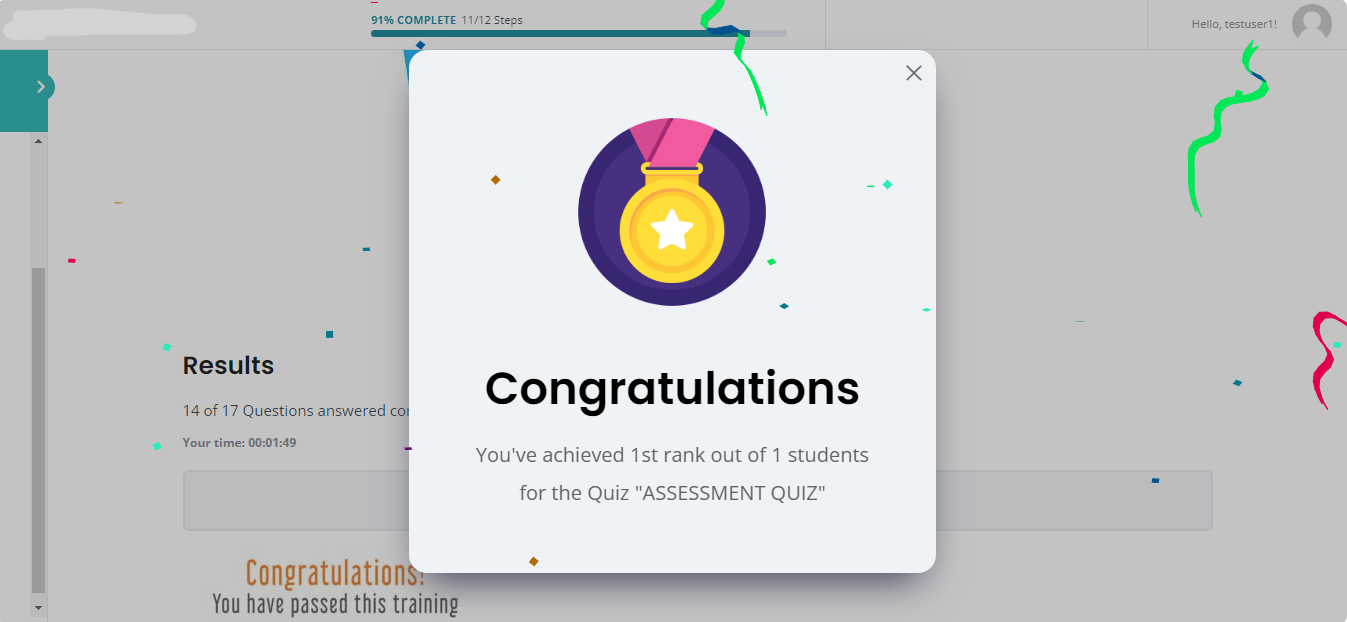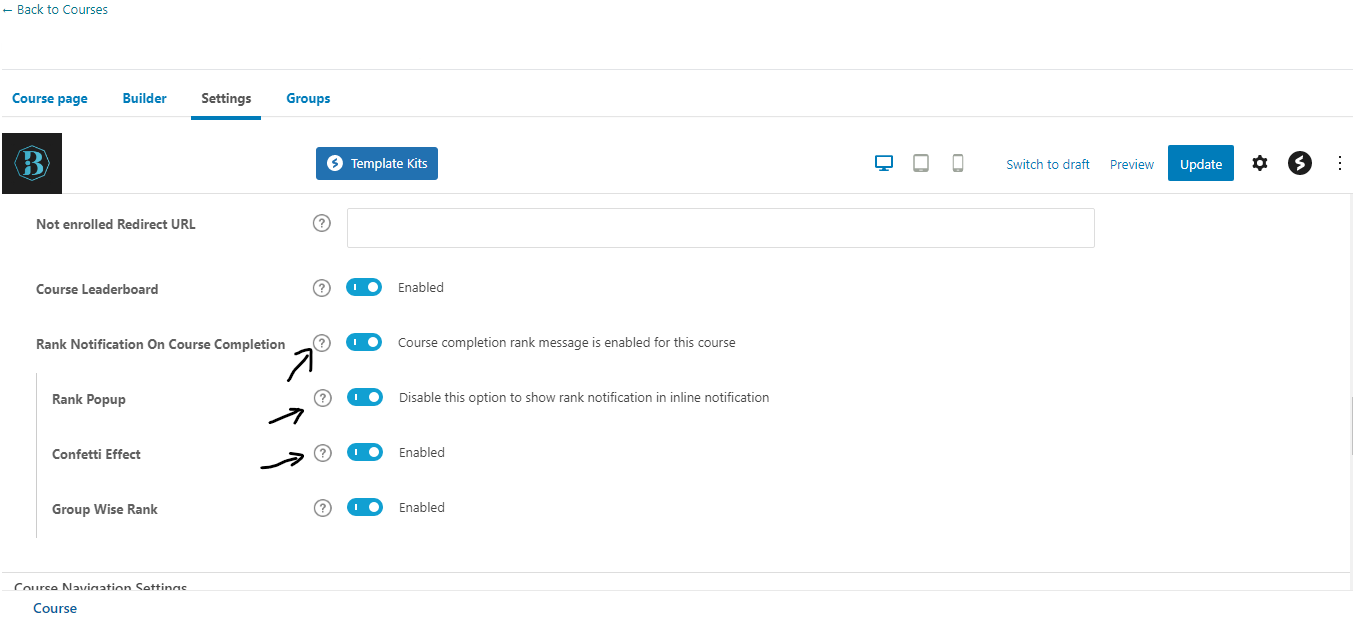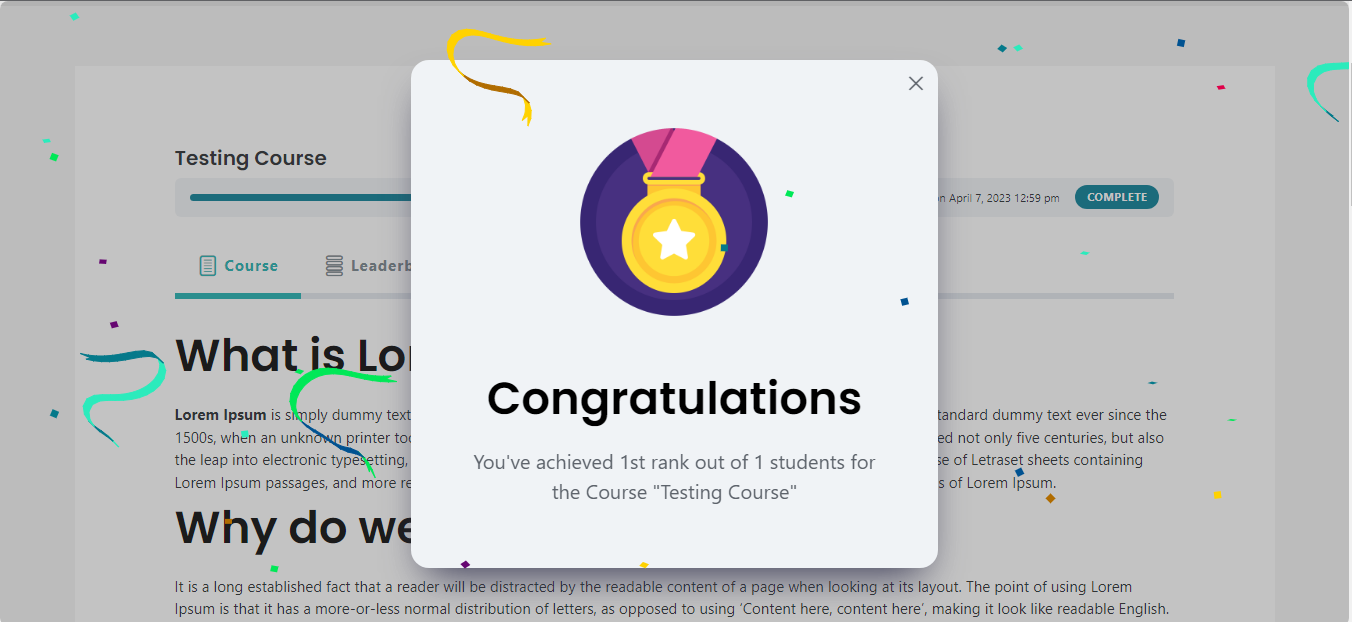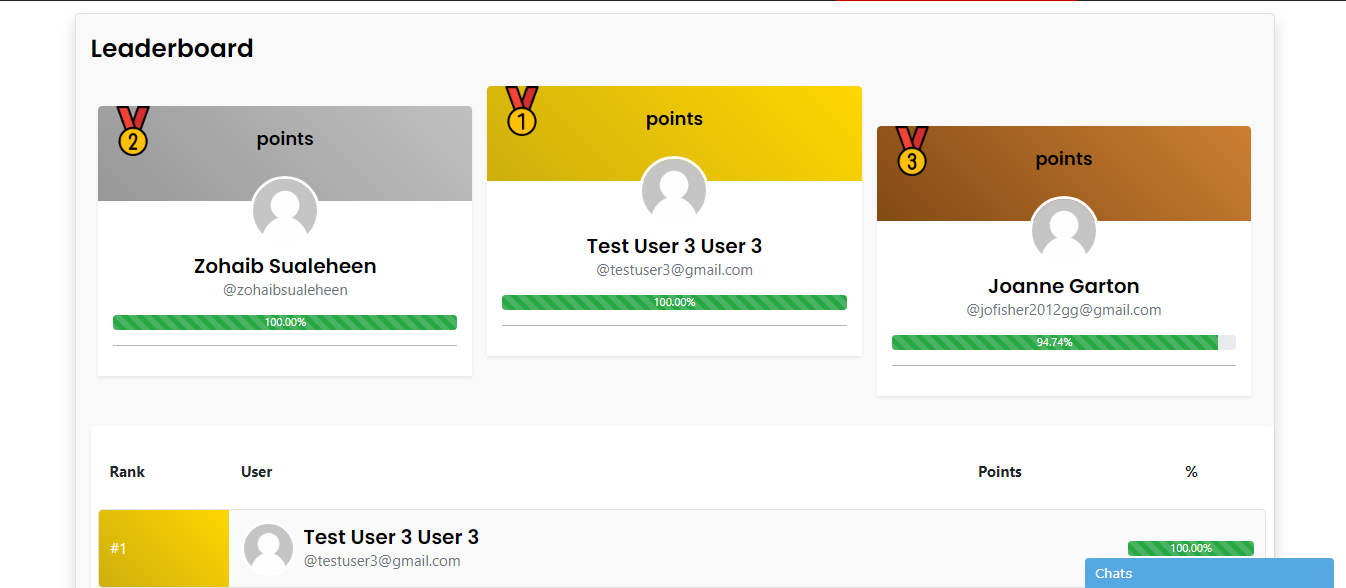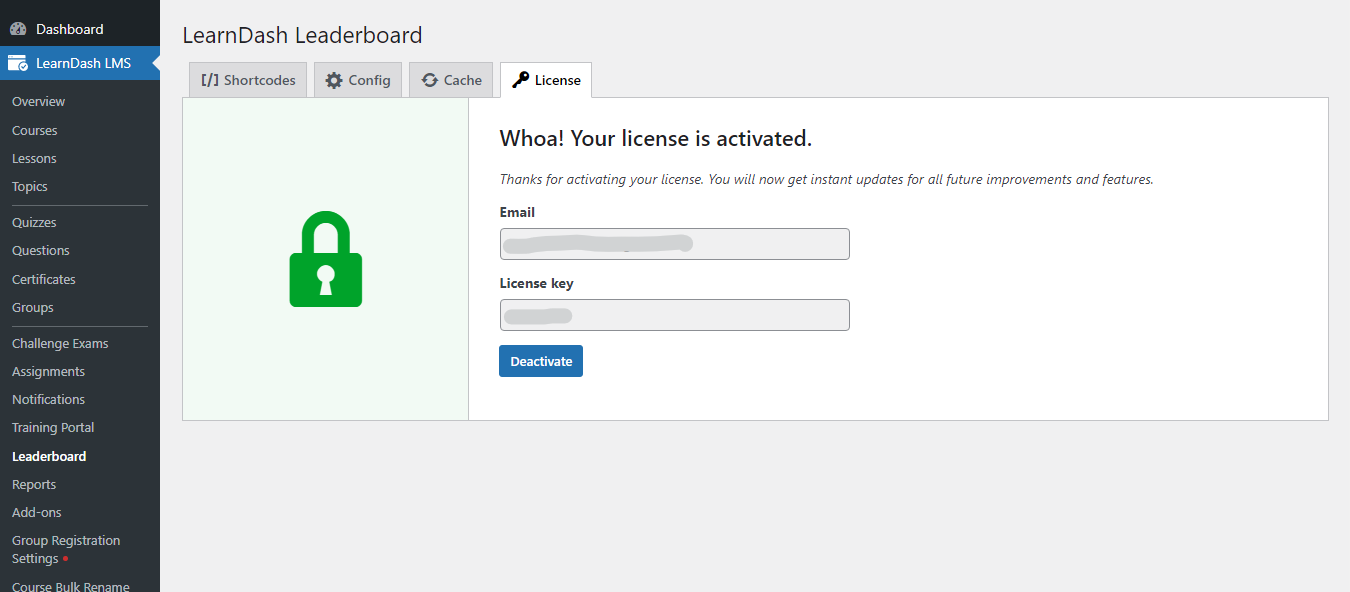 LearnDash Leaderboard Video
Get LearnDash Leaderboard Now
14 Days Money Back Guarantee
If the Plugin doesn't work as promised on your website and we are unable to help, we'll refund the money if requested within 14 days of purchase.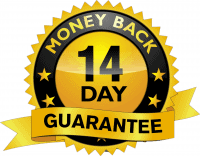 Haven't Found The Feature You're Looking For? Reach Out And We'll Be Happy To Advise!