Create a Strong Online Presence with Custom WordPress Solutions from Teknoflair
Teknoflair is a leading provider of professional WordPress development and maintenance services that help businesses establish a strong online presence. Our team of skilled developers has years of experience building websites on WordPress and Providing custom WordPress solutions that are tailored to meet the unique needs of our clients. Our goal is to provide high-quality services that are focused on delivering tangible results for your business.
Elevate your online presence with
Our Bespoke Services
Custom Development
At TeknoFlair, we create custom solutions that are tailored to meet your business needs. We build custom plugins for WordPress, themes, and applications that are designed to enhance your website's functionality.
Website Maintenance
Our website maintenance services take care of all your website updates, backups, and security. Our plans are highly economical and designed to give you peace of mind so that you can focus on your core business.
CreatorsWP Website Launch
We offer a "done for you" LearnDash/BuddyBoss website implementation at an affordable price. We can help you create a website that is tailored to your specific needs, with features such as course creation, membership, and community forums.
Experience the power of a Custom Built
WordPress website.
Are you tired of using generic templates for your website that don't fully meet your needs?
 At Teknoflair, we believe that every business is unique and deserves a custom-built website that reflects its brand and values. Our team of expert WordPress developers can help you create a custom WordPress website that is tailored to your specific requirements and goals.
With a custom-built WordPress website, you can experience the power of a website that is fully optimized for your business. Our team can help you design and develop a website that not only looks great but also performs at its best. Whether you're looking to increase conversions, improve user experience, or streamline your business operations, we can help you achieve your goals with a custom WordPress website.
CAA
Claims Adjuster Academy is a leader in providing courses and ongoing support for insurance claims adjusters.
Z1 Parts
Z1 Parts Inc. offers only the best reproduction parts for restoring and repairing vintage Japanese motorcycles.
FEA
A multilingual online school with social learning and community features using the LearnDash and BuddyBoss.
From Idea to Implementation: Our Process for Success
At Teknoflair, we follow a well-defined process for every project we undertake. Our process includes the following:
Consultation: We start by understanding your business, your goals, and your website requirements.


Planning and Design: Our team of designers and developers work together to create a detailed plan and design for your website.


Development: Once the design is finalized, our team starts developing your custom WordPress website.


Testing and Launch: Before launching your website, we perform rigorous testing to ensure it is fully functional and meets all the requirements.


Maintenance and Support:

After launch, we provide ongoing maintenance and support to ensure your website remains up-to-date and secure.
Most of our customers are happy and returning customers, we have'nt lost a customer since day one.
Josh Willett
Josh Willett
,
"Teknoflair offer a fantastic service and are incredibly talented Developers. They have custom coded complex solutions to help meet our businesses needs, we would be lost without them! Highly recommended!"
Marisi Gonzalez Romanillos
I worked with the Teknoflair team and they were absolutely brilliant. They are extremely professional, communicative and super code savy. Shout out to Asad who was so patient and always went that extra mile to help us! We are super happy we found them and we will continue working them
Linda Monteith
Real Talk Education
,
I have been working with Maysum Abbas on two custom code jobs recently and he and his team have been excellent.
LaSonya Mcpherson Berry
Mcpherson Berry
,
McPherson|Berry launched the TaleMx Virtual HR Summit on 16 July. It was a HUGE success because of you! I wanted to sincerely thank YOU for your support, patience, and for sharing your expertise. Words cannot express how bless I feel to have such great friends, supporters and partners like you. I look forward to the continued partnership.
Archie Van Creij
Bunkerparts
,
Maysum solved successfully a issue i had.
Owais Talib
Royal Gulf Packaging
,
The whole experience was wonderful. The end result was a professional website. Everything was delivered within time.
Choose TeknoFlair for Your WordPress Development and Maintenance Needs
At Teknoflair, we are committed to delivering excellence in WordPress development and maintenance services. We have a team of skilled and experienced WordPress developers who have worked on a wide range of projects for clients across different industries.
Our WordPress development services include custom theme and plugin development, website migration, and e-commerce solutions. We understand that every business has unique needs, and that's why we approach every project with a customized solution that is tailored to our client's specific requirements.
We also offer ongoing maintenance and support services to ensure that our clients' WordPress websites remain up-to-date and secure. Our team provides regular updates, backups, and security checks to ensure that our client's websites are running smoothly and efficiently.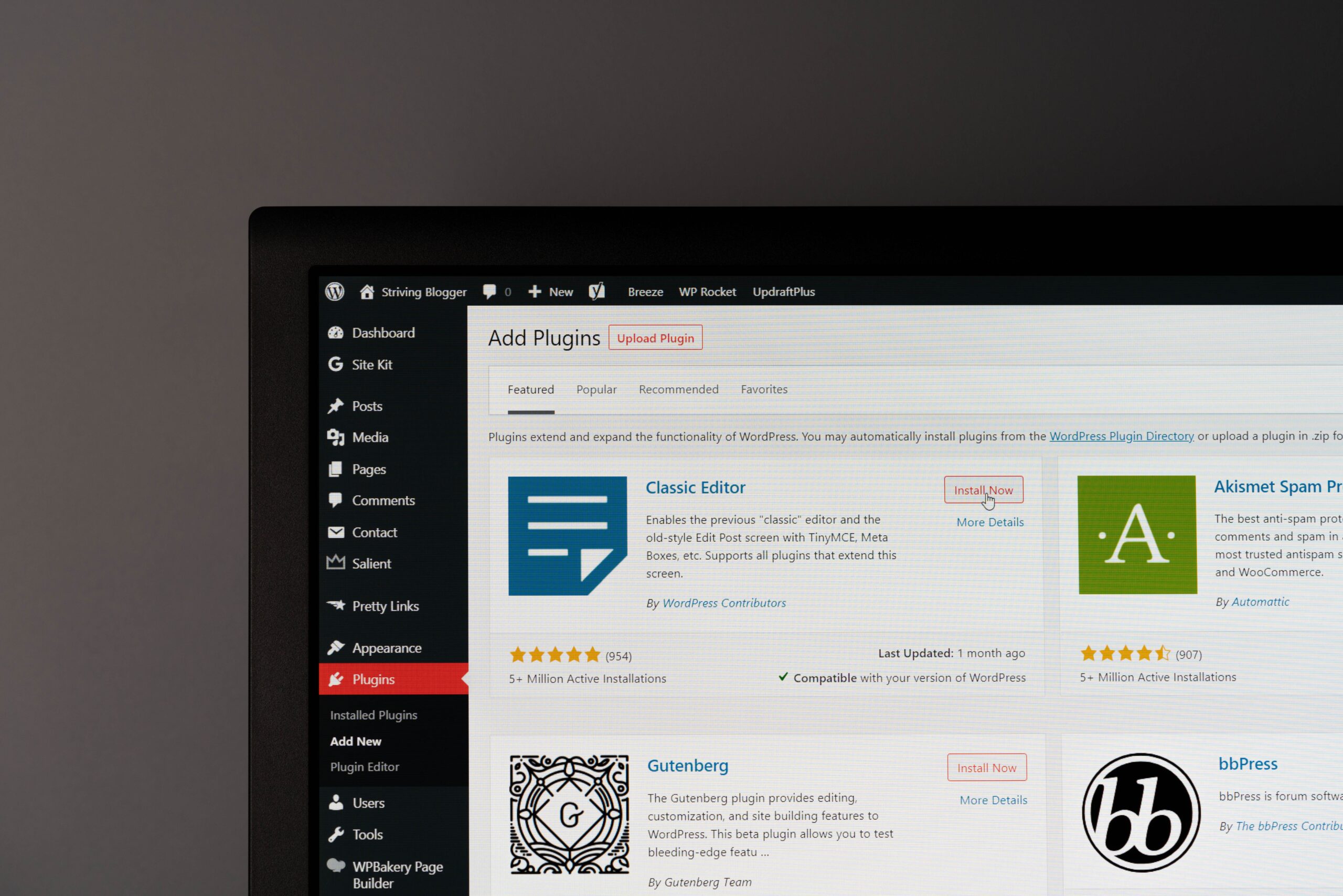 In the ever-growing world of online learning, having a robust...
Read More