A quality website is essential to every business's success in the modern digital era. However, creating and updating a website may take time and effort, especially for people who need to be more technically skilled. Learn how to successfully outsource a wordpress website project.
For companies of all sizes, outsourcing web application projects can be an affordable option. It spares those companies the expenses of recruiting full-time staff and gives them access to a broader talent pool. Additionally, it can provide small and large businesses the flexibility to quickly adjust to shifting market conditions and scale up or down operations as necessary.
Businesses can have a top-notch website developed and maintained for them by working with a trustworthy and knowledgeable development company. It frees internal resources to concentrate on core competencies and other business-related tasks.
We'll lead you through the outsourcing process in this guide. This article will provide you with all the information you need to make an informed decision regarding outsourcing, regardless of whether you are a giant corporation trying to grow your site or a small business owner looking to build an online presence.
Let's explore the world of outsourcing WordPress website development and LearnDash customization projects.
What Features Should Your WordPress Website Have?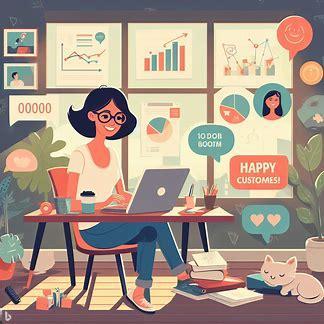 Understanding the elements of the website requires a significant amount of time and work when creating a WordPress development strategy. It's important to consider features from both a functional and a strategic perspective. Your site's features comprise its attributes. When choosing the features of a website, a genuine collaboration with a custom WordPress development business might be beneficial. When brainstorming ideas for a website, keep the following points in mind:
Easygoing
There is a greater likelihood of lower conversion rates the more features you add to your website. The main objective should be to make your website user-friendly and straightforward. A website with too many features may need to be clarified for visitors. Make the user's journey as easy as you can when they arrive on your website with a specific goal in mind. That is the most excellent way a WordPress development company can assist you.
Visual Components
Prospects can be guided toward call-to-actions or conversion points using visual elements. The size and quality are things to consider when adding these visual components. They ought to be appealing without being overbearing or memory-intensive. The hiring of a WordPress developer for your project appropriately satisfies this requirement.
Visual appeal
Although your website provides a workable solution for clients' issues, it will lose potential leads and purchases if it is not well-designed. Think about your website's usage of your brand colors. Each hue has a unique meaning and elicits a specific feeling. Therefore, to effectively communicate your message, you must employ color on your website and logo. The aesthetics of a website also depend on the fonts used. To make your website visually appealing, you must use the appropriate typefaces.
Common arrangements
Even though you should always strive to set your website apart from the competition, most visitors are accustomed to specific website designs. Regardless of your design preferences, you can incorporate specific conventional guidelines for website layouts into your website approach. For example, the search bar and navigation are located at the top of a website, but the logo is positioned in the upper-left corner. The contact form is located at the bottom, and as you click or hover over a link, it should change color.
User experience
Compared to websites with poor user experiences, those with solid user experiences may convert more. It is essential to consider this factor when selecting the finest WordPress development firm to create a user-friendly website for your organization. It should be simple and quick for users to find what they're looking for on your website.
Achievement
Naturally, one of the most important aspects of a high-converting WordPress website is its speed and functionality. To provide a satisfying user experience, prepare to create a lightning-fast website. You know that your business will have a well-optimized website when you choose a reputable tech partner for WordPress development services.
Compatibility with mobile
There are more mobile users than desktop users these days. Thus, it is now essential to have a website that is mobile-friendly. You can build a responsive website with the aid of your tech partner. It needs to be a cornerstone of your WordPress development plan.
Online Safety
Not to mention, your WordPress website development approach should prioritize website security. Indeed, a key consideration for your WordPress website development services is website security.
Also Read: 39 Inspirational Online Courses on LearnDash Examples
Why Should Outsource Your WordPress Website?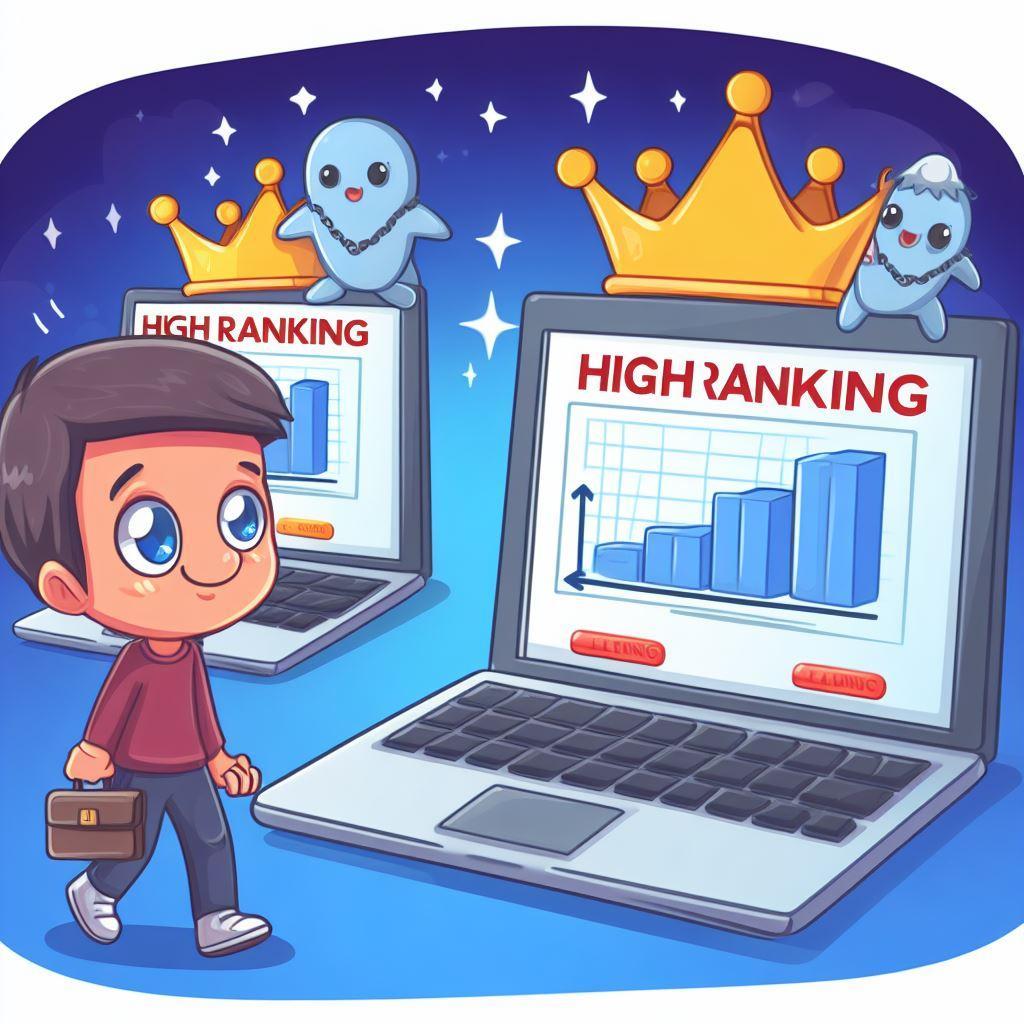 Entrepreneurs are increasingly looking for WordPress web development and Customization Projects; 42% of websites are based on this platform. To get the desired outcomes with your website, you must, nevertheless, employ the most excellent WordPress development technique. Creating a website without adequate strategy and preparation is equivalent to having a goal without a plan. So, devise a winning plan to accomplish your objectives.
Before moving toward an effective outsourcing plan, let's address the initial question: Why should you consider outsourcing before delving into the specifics?
Access to Specialized Skills
WordPress has evolved beyond a simple blogging platform. It has developed into a complete content management system (CMS) that can handle everything from enterprise-level solutions to e-commerce development. You can rapidly gain access to professionals in these fields through outsourcing.
Cost-Effectiveness
The expense is a significant factor in businesses' outsourcing decisions. Dedicated WordPress developers are available at affordable rates for companies when you employ them through a platform.
Scalability
Your business's development requirements will expand along with it. You may expand your business with ease by outsourcing without having to deal with the hassles of full-time employee hiring.
Time savings
By assembling a remote WordPress team, you can free up time that would be better used for planning and business expansion.
Assurance of Quality
Hiring professionals does not erode quality. Specialized freelancers frequently produce work of a higher caliber than generalists.
Also Read: 7 Ways to Improve Your Online Course Website with LearnDash
When to Outsource to Develop and Customize Your WordPress Website?
WordPress is intended to be user-friendly. Therefore, if you have a technological mind, creating client websites in-house with WordPress should be relatively easy. (In reality, it might be best for you to handle the development yourself if there are tight deadlines or a client has specific requirements for how their website should be constructed.)
Nevertheless, there can be instances where outsourcing such work makes more sense than doing it yourself. It could be when you need help fulfilling the web development needs of multiple WordPress clients, each with various degrees of complexity.
Regardless of one's level of expertise, each day consists of just 24 hours. Therefore, if you realize that the burden is too significant for you to handle alone, it might be advantageous to have more hands on deck. Or you could delegate website development to someone else since you feel more comfortable concentrating on your agency's primary services or other pressing duties.
What Is the Outsourcing Process for WordPress?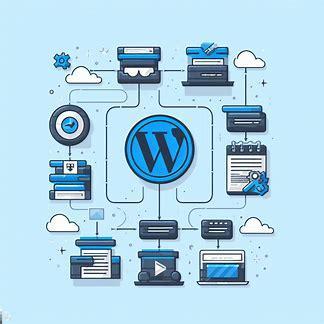 These are the steps that make up the WordPress outsourcing process.
Recognizing the Particular Needs
Planning & Strategizing
Expanding
Checking
Enhancing
Starting
Step 1: Recognizing the Particular Needs
Owners of businesses frequently contact outsourcing companies with no notion or objective in mind. They need a precise set of specifications. It is not what we want. Knowledge of the business and technical goals is the first step towards outsourcing. Consult a consultant or subject matter expert if you need a more precise understanding so they can better grasp your vision. They adjust their plan to suit your vision best and give you appropriate advice. You can approach WordPress project development with the outsourcing provider most effectively in this manner.
Step 2: Planning and strategizing
The development team develops a project scope by requirements and communication. It keeps everyone on the same page and records the extent of the job.
The outsourcing team creates an "Effort and Estimate" document to accomplish three goals after you sign this one. The project should be divided into distinct jobs in the first place. Each task should then be mapped to the number of work hours needed. Finally, the project's final schedule and anticipated cost should be determined. The project formally enters the development phase once the first agreement is signed and you are happy.
Step 3: Constructing
The developers are the direct contact points after the project is under development. They are in charge of communication while working on your project. Project management tools are used by outsourcing companies to monitor and control their operations. Periodically, the developers also continue to send updates.
Step 4: Examining
The quality analyst team tests every module to ensure everything is up to par. Any discovered bugs are returned to the developer. Every issue is resolved.
Step 5: Fine-tuning
This procedure is iterative. The staff responsible for outsourcing works on things until they are flawless and meet your expectations.
Step 6: Making a start
The modules or website are configured and launched when you approve everything.
Which Tasks Can Be Outsourced for WordPress Development?
We are now getting close to the following sensible query, which is, "What particular tasks can be outsourced?" Naturally, your company's demands and specifications should guide you in this subject, but let's look at some typical WordPress development chores businesses can outsource.
Personalized Theme Creation
Businesses can differentiate themselves from the competition by creating a distinctive and polished website using custom WordPress themes. By assigning custom theme development, you can make sure that the website is made to fit the unique demands and specifications of your company.
Plugin Creation
Plugins can enhance a WordPress website's functionality by adding features like contact forms, e-commerce capabilities, and social network integration. Ensuring that the website has the features and functionality required to satisfy the unique needs of the business can be facilitated by outsourcing the creation of plugins.
Design and Development of Websites
Technical proficiency in web design, programming languages, and digital marketing is necessary for creating a WordPress website. Your website may be made to look professional, be easy to use, and adhere to the most recent guidelines for accessibility and online security by hiring a team of experts to handle the design and development of your website.
Website Upkeep and Assistance
Updating and maintaining a WordPress website can take time and technical know-how. By keeping a website secure, current, and functioning correctly, outsourcing website maintenance and support allows business owners and employees to concentrate on other facets of their enterprises.
Creation of Content
A WordPress website's success depends on its ability to provide excellent and compelling content. You can ensure that your website consistently produces high-quality material that appeals to your target audience by hiring seasoned writers and editors to handle the content production process.
Page development
Creating stunning websites that captivate visitors is both an art and a science. With your client, choose the style, content, and photo requirements for their websites. After that, delegate the laborious task of making the web pages interactive to a dependable developer.
How to Effectively Outsource WordPress Website Development/Customization Project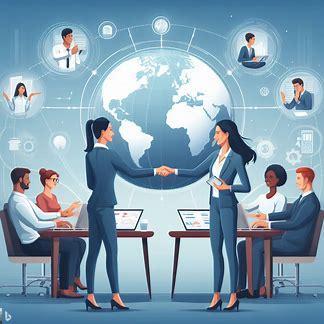 Determine Your Needs
Before outsourcing, you must have a precise grasp of your requirements. Is it website design, bespoke themes, or plugin development? The rest of the process will be more straightforward if this is defined.
Select the Proper Platform
Choosing the appropriate outsourcing platform is the next stage. There are plenty of options available, and many of them provide flexibility and affordable pricing.
Process of Vetting
Potential developers or teams should be carefully screened. Examining their prior work, doing interviews, and assigning them a test project are all part of this process.
Talk about Duties and Positions
Each developer possesses a unique set of abilities and areas of expertise. Only some developers are suitable fit for some projects.
Amount and Schedule
Both your timetable and your budget should be flexible yet reasonable.
Launch the Initiative
You can begin your WordPress outsourcing assignment after everything is in place. Establish KPIs for success, set clear milestones, and keep open lines of contact with your outsourced workforce.
If done correctly, outsourcing WordPress development may be a massive benefit to your company. By working with a dependable partner, you're establishing a relationship that may pay off in the long run rather than just outsourcing tasks.
How Can an Outsourcing WordPress Project Be Managed?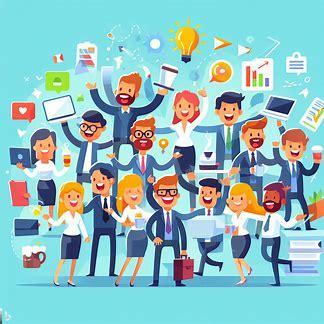 You must manage the project rather than just leaving it to the developers if you want outsourcing to be effective. Selecting an outsourcing company that allows you to communicate directly with the developers is always preferable. Maintaining seamless operations requires effective communication with the outsourcing team.
In addition, as part of the monitoring process, you should decide on a timetable for getting updates beforehand. Documentation is essential because it ensures that everyone is on the same page.
Project management tools are another tool that outsourcing companies employ to make managing the WordPress website creation process more accessible. These tools assist in operating time, tasks, and concerns that require attention.
A remote team must be managed in the same way as an inside team.
Make sure you decide on a support duration for the post-launch support and maintenance services when you first create the agreement. Remember to indicate whether you require an extended term of support. Maintenance services, typically extra, include speed optimization, bug fixes, and security upkeep.
Another important topic to cover is payment, and to prevent future disagreements, you should include all relevant payment clause details in the contract.
Let TeknoFlair's WordPress experts handle your next web development project.
We deliver customizable solutions tailored to your business needs. Contact us today!
People Also Ask
How do you pick a WordPress development company for your upcoming endeavor?
To select the ideal organization, you must consider elements like portfolio, pricing, experience, knowledge, and customer service. Always seek out businesses eager to collaborate with you to accomplish our business goals and have a history of producing WordPress projects of the highest caliber.
Why hire a third party to create WordPress?
Workload, expenses, and development time can all be decreased by outsourcing WordPress development. Additionally, it gives companies access to specialized information and seasoned people. Businesses can maintain their competitiveness by outsourcing and concentrating on their core competencies.
What advantages might outsourcing development offer?
These are a few main advantages of outsourcing software development for your company.
Cut the expense of software development.
Add your domain expertise.
Spend less time hiring experts.
Get access to top-notch talent.
Boost the adaptability of your project's scaling.
Collaborate with an overseen group.
Concentrate on your primary business.
Key Takeaways:
1. Understanding the Website Features:
Prioritize a user-friendly interface with straightforward navigation and a simple user journey.
Utilize visual elements to guide visitors to call to action effectively.
Emphasize visual appeal, color usage, fonts, and standard website arrangements.
Ensure a robust user experience and a fast, mobile-friendly, secure website.
2. Why Outsource WordPress Development:
Access to specialized skills, cost-effectiveness, scalability, time savings, and quality assurance are primary reasons to outsource.
3. When to Outsource WordPress Development:
Outsource when the workload exceeds your capacity, multiple clients' needs demand attention, or you prefer focusing on core business activities.
4. Outsourcing Process for WordPress:
Steps involve recognizing needs, planning, development, testing, fine-tuning, and launching the project.
5. Tasks Suitable for Outsourcing:
Custom theme creation, plugin development, web design, website maintenance, content creation, and page development are tasks often outsourced.
6. Effective Outsourcing Process:
Clearly define your needs, choose the right outsourcing platform, vet potential developers, discuss roles and responsibilities, set a feasible budget and timeline, and initiate the project.
7. Managing an Outsourced Project:
Ensure direct communication with developers, set regular update schedules, utilize project management tools, and establish post-launch support and maintenance terms.
I am a professional copywriter helping businesses transform into brands using creative wordsmithery with a dash of rhetoric and creativity.