Training programs widely use online course delivery platforms. It makes sense, given that students can study at their own pace, on their schedule, and from anywhere in the world. However, when it comes to online training, there is a frequently disregarded (though lucrative) sales potential. Corporate training utilizing LearnDash applies to a variety of business clientele. As a result, you can sell your courses to other companies.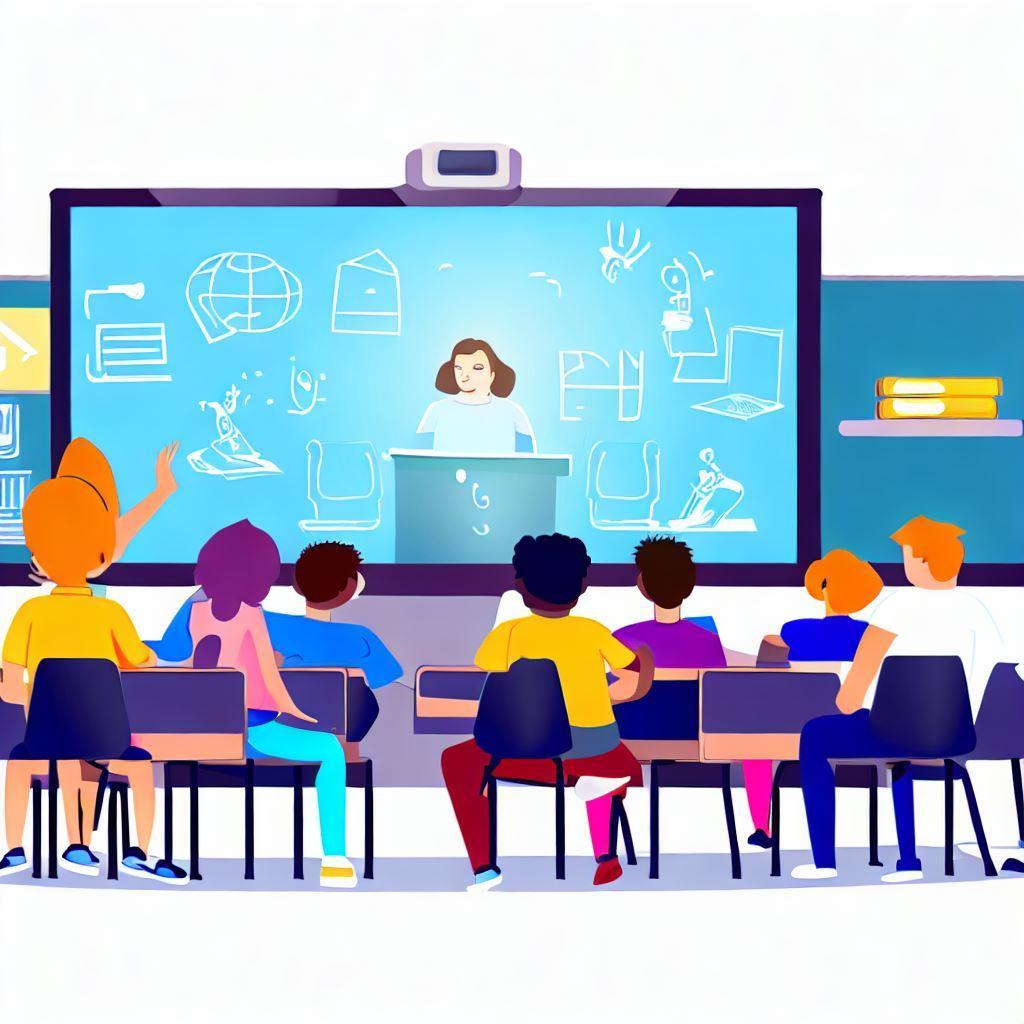 Employers frequently want to engage in training initiatives that give their teams new skills. They are eager to use online training options to benefit their company more. Learn more about the benefits of selling your training courses and how to wow corporate clients with a sophisticated program.
Important Advantages of Selling Corporate Training to Other Organizations Utilizing LearnDash
Repeat business
You will be regarded as the go-to solution once you have built solid relationships with key stakeholders. For instance, new company employees would undergo your training as part of their onboarding process. Repeat clients lessen your program's need for constant marketing and student recruitment. Why search elsewhere if you are always offering top-notch goods and services?
Employers frequently have the chance to provide a refresher course since they want to keep employees' skills current and useful. Expect to benefit from repeat business if you maintain important relationships and offer a high-quality program.
increased prospects for profit
According to our research, many B2B sales begin with a single unique request. For instance, an HR team might need a unique solution to assist them in resolving a problem on the inside.
Word will spread once your online training has assisted them in solving this issue. What more you have to give might be of interest to other managers. Developing trust within a corporation can boost your sales and provide you with access to a larger selection of course options.
An expansive market
During the forecast period, the market is expected to expand at a CAGR of 8.90% and reach a market value of USD 493.32 billion by 2028. Training companies now have a fantastic opportunity to enter a massive and growing market.
Continuous flow of income
Corporate training programs utilizing LearnDash sometimes involve many participants and persist for a long, giving training providers a consistent income stream. As a result, they are more inclined to invest in training and development programs because major businesses typically have higher budgets (but also training demands).
Create enduring connections
Working with corporate clients enables you to create lasting connections that may result in referrals and repeat business. Furthermore, offering excellent and efficient training courses utilizing LearnDash will help you establish yourself as a go-to authority in your area and a trusted advisor to your clients.
Upsell possibilities
Additionally, selling to large corporations might present possibilities to upsell extra services. For instance, you could give online training, management training for leadership development, or leadership training and real-time coaching for senior management after delivering an in-person session for a company's sales team.
Build your credibility
Selling training packages utilizing LearnDash to large corporations can boost your reputation and give your company more legitimacy. You can use client case studies and testimonials to market your company and attract more customers.
How to Begin Selling Corporate Training to Businesses with Learndash?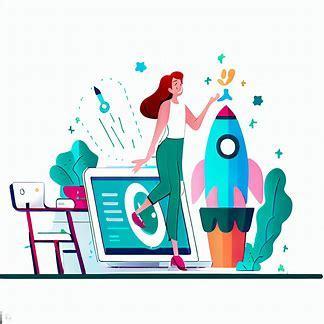 To start selling corporate training with Learndash, you must comprehend the market, identify your target market, and create a strategy.
How will you attract clients and earn their trust? You must first create social proof! It would help if you established your brand's authority to win over more important clients' trust. Building your reputation can be greatly enhanced by attending industry-related events, seminars, and workshops.
If you already have a reputation for being reliable
You can use your solid reputation as a trainer if you have one. For instance, you can use your prior experience working as a trainer for a large corporation to gain employment as an independent trainer.
Put your prior experience to good use. If you have prior experience working as a trainer, let potential clients know about it. Your credibility will grow, which will facilitate finding independent trainer jobs.
Make use of your current network. Use your industry contacts if you have a network of them to your advantage. Inform your previous coworkers, customers, or mentors that you now provide training services independently as an independent trainer.
If you're just getting started
Make tiny steps and great plans. Do not be concerned if you are a new trainer. Start by contacting smaller businesses to collect customer case studies and testimonials. You may build your portfolio and establish a track record by doing this.
When contacting bigger businesses, concentrate on the value you can bring. Show them how your training utilizing LearnDash may help their company by emphasizing your unique selling propositions. If you have evidence to support your statements, make use of it. Display to prospective clients the successes you have had and the possible results they might anticipate from working with you.
Employ social media
Find communities your potential customers frequent and join in to contribute to the conversations and establish new, intriguing conversations.
The best approach to connect with corporate decision-makers is through LinkedIn. Still, it would help if you never discounted the power of Facebook groups or Twitter dialogues, as they could begin as a more casual conversation and lead to a sale.
Become recognized as a thinking leader
Writing books and leadership blog posts is a powerful method to become a leadership authority. Establish yourself as a thought leader in your business by sharing your knowledge and thoughts with your audience. Utilize reliable websites. You can expand your reach and establish credibility by contributing to reputable online platforms through articles and blog posts. Check out popular websites in your field to see if they allow guest posts or article submissions.
Expand your horizons. Fresh opportunities start to present themselves as you grow in stature and popularity. Businesses may contact you for speaking engagements, consulting projects, or other opportunities that can help you expand your business.
Top Corporate LearnDash LMS Add-Ons to Sell Corporate Training
Group Registration Add-On by WISDM
WisdmLabs is committed to assisting its clients in succeeding and knows what LearnDash users desire. WisdmLabs LearnDash Group Registration Add-on enables group leaders to enroll members in a course and buy a course or courses on behalf of students.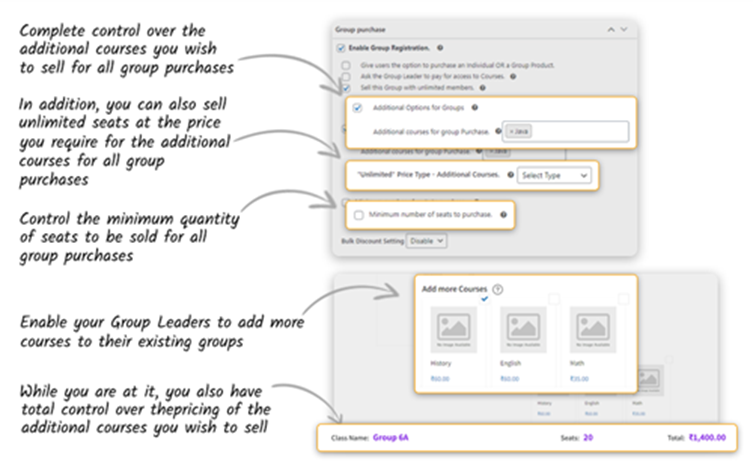 The following benefits are included working with a Group Registration Add-On:
For a single course, a user (such as a teacher or business manager) can buy numerous licenses.
Upon purchase, an automatic group is formed, with the buyer named the leader.
Users can be added and removed from the bought course(s) by the leader.
The group leader doesn't need to access the WordPress dashboard because they may oversee the group from the front end of your website.
Groups Plus Add-On
LearnDash Groups Hierarchy is modified by the Groups Plus add-on to build an Organization. You may construct and sell entire corporate training using WooCommerce, just like you would a course, and let your consumers buy individual course seats inside their organization. Alternatively, start a private organization and enroll your clients there.

Your clients can control the front end of their own Organization with Groups Plus.
On the front end, users can access reporting, grading, and more.
They can also enroll and manage their Team Leaders and Team Members.
Use the WooCommerce premium add-on to sell bulk courses and memberships.
Install the LearnDash-WooCommerce integration after creating your courses in LearnDash so that you may use the WooCommerce shopping cart to sell your courses in bulk. In WooCommerce, you can create items and link them to the LearnDash courses. Be aware that a single product can have one or many associated courses. It allows for creating course bundles (or discounts for purchasing courses in bulk).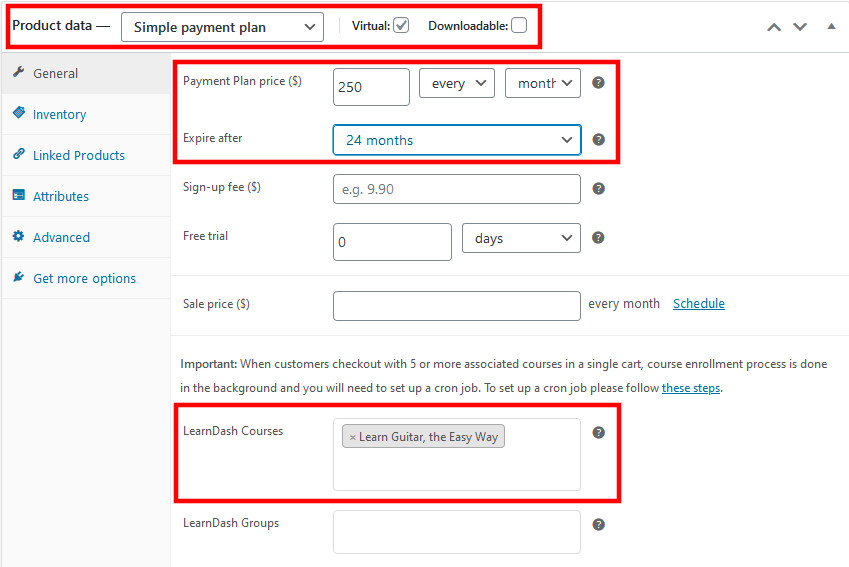 Install and activate the Groups add-on and the premium Groups for WooCommerce add-on now.
To put it another way, you will utilize the Groups add-on to create "membership levels" for your WooCommerce products.
When customers buy the product, they are immediately registered for the related course or courses, AND they gain access to extra features you designate for the group level you establish.
It allows you to provide customers who have bought the relevant products not only access to the course but also other resources on your website.
With this setup, you can:
Offer free classes only with LearnDash.
Offer classes using WooCommerce
Offer WooCommerce course bundles for sale.
Provide tiers for membership.
Selling subscription-based memberships is an additional option for expanding your offering (this requires the premium WooCommerce Subscriptions add-on).
You can make at least five distinct kinds of offers to customers after you have these elements in place.
This kind of setup has the advantage of allowing you to maintain membership levels while still permitting enrollment in courses for individuals who aren't members of a particular membership group, which is typically not possible with membership plugins.
II. Establish an Online Academy's Hierarchy with LearnDash Group plus Add-on.
Putate a hierarchy in your e-learning site because each LearnDash Group allows you to build subgroups. You can then establish subgroups to serve as classes, for instance, if you're creating a LearnDash Group for "Second Grade." Despite all of the students in the subgroup attending the same courses at the same grade level, each subgroup can have its own Group Leader or teacher to oversee their assigned student group.
Teachers can also continuously administer courses, add new information, or even conduct live lectures for their subgroups, as group leaders can now build courses for their groups.
Teachers can also continuously administer courses, add new information, or even conduct live lectures for their subgroups, as group leaders can now build courses for their groups.
These features can also be used to build tiered memberships or a site hierarchy for corporate training.
III. Establish A Structured LearnDash Group Environment for Business Instruction
It can be not easy to arrange certifications that include multiple modules or courses on a single website if you manage an employee training portal.
You can provide various skill training programs for different departments or within the same department using LearnDash Groups.
You can give each group of people who complete a training program a special certificate because each group can have its own certificate.
The group leader position also allows you to monitor the development of your staff members and their performance on assessments.
You must activate the Group Hierarchy setting for Groups Plus to function. A notice will appear at the top of your page if you haven't already activated this function.
Certificates from LearnDash
Another crucial plugin for your company's LMS website is this one. This plugin can create certificates and link them to courses and quizzes.
Using the built-in Gutenberg Builder, you can rapidly create and design certificates with the LearnDash builder plugin. The built-in blocks editor is now available in addition to the default editor, making it simpler for those who prefer to create certificates using a WYSIWYG editor.
The LearnDash certificate plugin should be included on your business LMS website for the following reasons.
for presenting certificates to students who complete a course.
for presenting certificates to pupils when they complete a test.
A learning program must include certification because your pupils will require it to prove they have finished your course. Given that corporate training and upskilling necessitate awarding course completion certificates, this is why the LearnDash certificate builder plugin is essential to the success of any corporate LMS site.
Expert Advice for Successfully Selling Training Content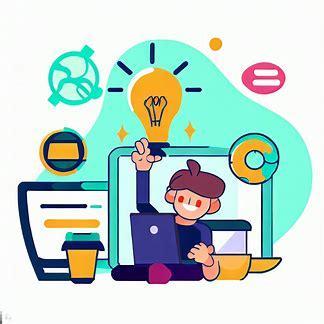 Possibilities for Flexible Purchases
When you sell training materials utilizing LearnDash, you must understand from the start that not every client has the same requirements simultaneously. In light of this, you require a customer education platform that allows you to sell your online training courses in various purchasing formats.
How can I offer training courses more successfully online? Providing options to your clients is one method to do this. It might be pay-as-you-go, a la carte, in a package, via a subscription, or in large quantities. Promoting your other online training courses is also easier by incorporating special offers, discount codes, and coupons.
With this, your customers can test out a "lite" offering before committing to a more utilizing LearnDash comprehensive collection of online training courses in the future. It prevents them from making a significant purchase they are not yet ready to make.
Member-exclusive discounts
How can I market training programs to attract more business? Offer privileged deals!
Giving members of your community or association discounts on your online training programs may increase learner engagement and participation. It is useful when customers are debating whether to buy more, and a member discount can be enough to convince them.
Making discounts exclusive while yet being a part of your community's larger offerings is the goal. Your chances of profiting increase when you offer member-only discounts on training materials.
According to a survey, 54% of customers claim they will feel rewarded and form favorable connections with your company when you sell training content and offer special benefits. It will encourage them even more to make additional purchases in the future when they need online training materials.
Market training materials by way of referrals
It benefits your learners and the bottom line to upsell more content when the learner requires it. The secret is to consistently provide relevant content recommendations for subsequent courses to your consumers during the purchasing process or after they have finished a course. As a result, they experience content streaming, where it is continuously made available for them to view.
Selling training content requires more than simply showcasing your products in emails and generic catalogs. You go beyond simply asserting that your courses and resources are the best. You must individualize. According to a new Salesforce survey, most current consumers want offers and recommendations to be individualized. The likelihood of an effective upsell and cross-sell increases when you use a modern learning management system that offers a variety of online training tools to give your clients individualized learning recommendations based on their prior purchases or queries.
Content licensing for online training
We've discovered that you may frequently license different combinations of the same content to other groups, even if you've created content for specific learners. To provide a unique learning experience for each group, customize learning to specific departments, regions, partners, or clients.
When you license your content and other learning resources, a modern learning management system offers a wide range of advantages, including:
Enabling and utilizing third parties to offer content to their client base to give your brand and content widespread awareness, allowing clients to avoid making one-time purchases of your online training to convince them to utilize your online course business more extensively for a larger number of their workers over a much longer period.
Allowing you to concentrate on your business's growth without being distracted by the technical aspects of online training by allowing you to focus on marketing, content production, and other critical business growth tasks.
You no longer need to deal with individual permission requests when you license your material. Finding your learning resources, tools, and other material is simpler. Licensing removes access constraints, which significantly impact your business's sales.
Remember: Ensuring your customer education platform can effectively manage your content from a single interface is vital. For instance, using Thought Industries' Panorama can help you achieve this. Furthermore, your online training content should be able to update across all of your licensed groups instantly, even when they are accessing it through different interfaces.
A list of open courses
Create a public course catalog with LearnDash to increase their visibility and accessibility. Your clients already have access to an interface that lists the different lessons and courses they can take. However, a public course catalog is a distinct kind of online learning resource that offers a style that enables you to promote content so students may benefit from what is currently in demand.
Similarly, by making your online training more widely known, you might attract new clients by providing a public course catalog. Your learning site may receive more visitors, increasing sales of your online training.
Integrated Education
When you sell training materials, you must use blended learning to supplement in-person virtual or face-to-face instruction. You can keep consumers longer with blended learning than with a single encounter. As you can sell pre-event and post-event information to assist people in getting the most out of the event, it's one of the finest methods to sell training content.
Most blended learning courses have between 30% and 79% of their lessons and instructions online. Combining online and in-person learning is an effective strategy. 82% of students preferred blended learning over traditional face-to-face, room-based classrooms, while 72% of instructors reported a significant boost in learners' engagement.
Beyond virtual and in-person conferences and webinars, combining learning with videos, interactive material, digital training tools, and event-based courses increases sales opportunities.
Financial reporting and engagement
You can discover more chances when you examine the data your learning program automatically generates than you probably would. Because the data allows you to identify what courses people are purchasing and what they are exhibiting interest in through any freemium-type online training courses utilizing Learndash you are giving, detailed performance reporting, including financial analytics, is a crucial tool for online training.
Consider incorporating data-driven visualization into your online training narrative tool to increase the impact and interest of your reports. It enables you to develop a compelling case for certain professional training or customer education aspects.
Using sophisticated data visualization, you can convey complex information more effectively, helping your audience process the message faster. The capacity to comprehend how your efforts affect the business and communicate that to your stakeholders in a manner that is so understandable that it inspires stakeholders to invest more in your education team results in a winning combo.
Your ability to make informed decisions will improve with your chosen learning platform's increased data analytics and reporting capabilities.
Add online training to your existing technological stack.
How can you market your training courses online and grow your audience with each sale? Your staff will obtain a complete understanding of your clients by connecting online training tools with other potent software applications that your business utilizes, such as Salesforce or Zendesk, and that always gives an advantage during the selling training process.
Using Salesforce as an illustration, you can access online training purchasing data and general company information, which can assist you in making more strategic business decisions. The greatest integrations are always native ones since they spare your business the bother and expense of connecting two systems to enable seamless data transfer.
Social learning and community
Using your user base to get recommendations for your courses and study materials from others in their networks or via social media and other channels is one of the best ways to sell online training. People frequently use the advice of other members of their community to purchase online training materials.
92% of internet shoppers considering a purchase examine customer testimonies and reviews. Products with more than 50 reviews get a 4.65% rise in conversion rates. You give your customers a way to endorse your products when someone who bought your training also participates in your online community.
These recommendations help bring your training materials in front of your learners that they might not otherwise see or persuade them to enroll in a course they may not have initially considered enrolling in. It can also reveal areas of strength and opportunity, such as where clients aren't satisfied with your existing product, pointing out opportunities for improvement, or where a gap in your training portfolio needs to be filled.
Your customer training platform must have community features and discussion boards to perform this purpose.
Let the eLearning experts at TeknoFlair help you maximize sales of your corporate training courses on LearnDash. Contact us today!
People also ask
How do I market and sell training services?
To help you get started understanding how to sell corporate training programs, here is a simple checklist:
Make a list of businesses that could use your training programs.
Make an email outreach campaign.
Display social proof.
Be persistent and follow up with potential customers.
Follow-through.
How can I make and market a training course?
Choose an appropriate topic.
Verify your hypothesis.
extensively investigate the subject.
Outline the course.
Create the environment for your online course.
Make the course materials.
Promoting your online course.
Promote your work.
How can corporate training be promoted?
Contact the internal communications staff to discuss upcoming training sessions.
Utilize current communication channels.
Make a shared calendar that lists upcoming trainings.
In the lobby, put inspiring posters.
Use hub TVs and digital signs in public areas.
How do you create a lesson plan for business training?
Assess your staff members before the training session.
Remain mindful of the adult learning tenets.
Create training objectives.
Identify Valuable Subjects and Key Ideas.
Create training materials.
Create presentations.
What factors determine a training program's success?
Recall that the goal of any training program is to prepare the employee for success. Establish goals for the training program that are precise and measurable. Outline the information and abilities that employees should acquire and the results you want. These goals will act as a guide for creating the training material.
Key Takeaways
LearnDash can be a lucrative endeavor. Here's a detailed guide on how to utilize LearnDash to sell corporate training effectively:
It's essential to analyze the market and define your target audience before promoting corporate training programs. Consider the industries, job roles, and skill sets your courses are best suited for.
Building trust and credibility is crucial in selling corporate training. Any errors in spelling, grammar, or punctuation have been corrected. If you have prior experience as a trainer in a corporate setting, leverage that experience to build your reputation. Here's how:
Use your previous experience as a trainer to showcase your expertise.
Utilize your professional network to inform potential clients about your training services.
If you're new to the training business, start by working with smaller businesses. Collect customer case studies and testimonials to build your portfolio and establish a track record of success.
To reach out to corporate decision-makers, it is recommended to use social media platforms such as LinkedIn. Engage in relevant conversations and discussions to establish your presence as a training expert.
Create content such as books, blog posts, and articles in your industry. Establish yourself as a thought leader by sharing knowledge and insights. Boost your credibility with guest posts on reputable websites.
Provide various purchasing formats for your training courses to accommodate client needs. It could include pay-as-you-go, package deals, subscriptions, or bulk purchases. Use special offers, discount codes, and coupons to entice customers.
Encourage engagement and loyalty by offering member-exclusive discounts to your community or association. These discounts can motivate customers to make additional purchases.
Recommend relevant courses or materials to customers during the purchasing process or after course completion. Personalize recommendations based on their previous purchases or interests to increase sales.
Explore content licensing options to provide training materials to different groups, departments, or clients. Licensing can expand your reach and generate additional revenue.
Develop a public course catalog to increase the visibility of your training offerings. This catalog can attract new clients and boost sales by showcasing your courses.
Combine online and in-person training to create a blended learning experience. This approach can increase customer retention and engagement, leading to higher sales.
Leverage data analytics to understand customer behavior, preferences, and trends. Use this information to make informed decisions and tailor your training offerings to meet market demands.
Integrate your online training tools with other software applications your business uses, such as Salesforce or Zendesk. This integration can provide valuable insights and streamline your sales process.
Encourage your user base to share their experiences and recommendations within your online community or through social media. Positive reviews and referrals can drive more sales.
Continuously assess the success of your training programs. Use feedback and performance data to improve and adapt your offerings to meet changing customer needs.
Following these steps and implementing effective strategies, you can successfully sell corporate training content using LearnDash or similar platforms. Building a strong reputation, providing value, and staying adaptable is key to long-term success in this competitive market.
I am a professional copywriter helping businesses transform into brands using creative wordsmithery with a dash of rhetoric and creativity.