Online courses are an excellent means of imparting knowledge to others. The finest part is that analytics can be utilized with these courses to assess and refine the courses and users' progress. They are scalable and can be designed to be evergreen. Whether or not their training program is effective is one of the main questions online learning providers ask themselves.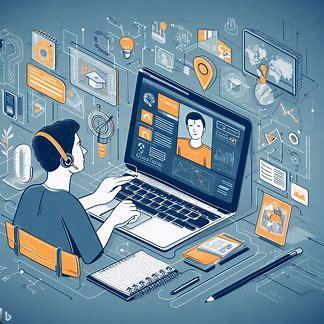 The efficacy of an eLearning environment can be assessed using several different metrics. Experience API (xAPI) and SCORM are the two main ones.
What is SCORM?
The acronym SCORM refers to the Shareable Content Object Reference Model, a set of industry standards for LMS systems that facilitate e-learning. These technical requirements help create a file resembling a zip archive containing multiple files written in a language recognized by an LMS compliant with SCORM.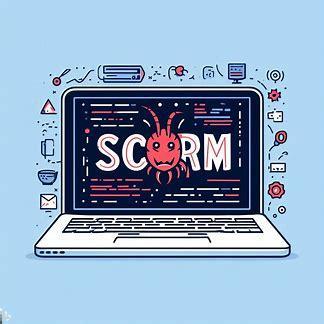 Thus, if a freelance instructional designer creates a compliance course for an e-learning administration, the finished system will likely be in the SCORM format. After that, everything will go smoothly for the e-learning administrator when they submit the material to the LMS.
Thanks to standards, systems can communicate with one another, and the identical SCORM file should function flawlessly in most LMSs. In this manner, an organization can effortlessly switch to a new LMS while retaining its course materials. Learning management systems and e-learning authoring tools can communicate more efficiently, thanks to SCORM standards.
What Advantages Does SCORM Offer?
Both the content producer and the students can significantly benefit from SCORM.
Beneficial for ROI
Using SCORM for your course can make or break your business as a course provider. ROI is an acronym for "return on investment." By utilizing SCORM, you guarantee that your product is high quality, accessible for students to interact with. Its easy to comprehend, and works FOR you rather than against you.
The complex, annoying job is gone when you have formatted, compliant content that functions on all your PCs and programs. All that is left is teaching and executing the course. Similarly, it indicates that the pupils can access high-quality, simple material to comprehend, transfer, and turn in.
Suitable for Training
It is also beneficial for compliance training. This is necessary to verify that each student has read and finished all of the course materials. It is achieved by making finishing each page a prerequisite for moving on. This ensures that they appropriately interact with the material and obtain the most outstanding results. Businesses like restaurants and retail establishments requiring employees to undergo safety training, food hygiene training. Also any other mandated uniform certification can also benefit. Better still if this is easy to use, quick, and takes little time.
Takes Away the Hard Work
SCORM can help you remove the tedious, bureaucratic tasks of managing many students' assignments. Now everything is synchronized, compatible, and formatted according to predetermined standards. You must now assess their work, provide feedback, and, if necessary, assign a grade.
Ideal for Upcoming Proofing
Using SCORM, you can future-proof your course against upgrades that compromise the content's quality or your student's learning. It is because SCORM is a widely used industry-standard format. Because it is so well-liked and practical, it resists obsolescence or ongoing updating.
Although SCORM has been in use for a long time, its many large-scale industrial supporters have kept it in service.
Prevents Lock-Ins
Additionally, because it is a universal system, you can avoid issues brought on by lock-ins exclusive to one manufacturer. Those who use both Mac and Windows are aware that occasionally, especially in an educational situation, incompatibility problems may arise. This happens especially when attempting to export a work to a different system.
With SCORM, you can ensure that all of your content is uniform and accessible. The students won't encounter difficulties turning in or receiving their assignments.
What is XAPI?
A standard called xAPI allows monitoring, recording, and sharing of a user's learning experience across platforms and situations. Data should come from more sources than the learning management system (LMS) because learning happens anywhere.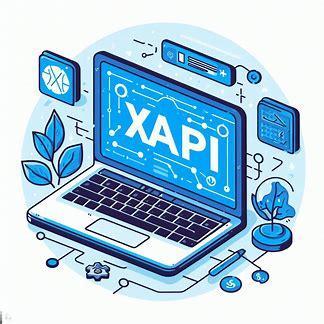 Online learning program managers can gain deeper insights into users' learning experiences with the help of xAPI. The data is more comprehensive as it can track users' progress across various platforms and situations.
Experience API's (xAPI) Advantages
Here are some advantages of xAPI for your e-learning company.
Data collection
xAPI enables data collection from various offline and internet sources. The ability to track learning on mobile devices—where about 40% of learning occurs—is a significant distinction with xAPI.
Combination
The xAPI can gather data from multiple sources and combine it into a single learning record. Constructing a comprehensive picture of learning that highlights strengths and shortcomings is possible. It enables tracking individual accomplishments that may result in teachable moments and identifying the required learning interventions.
link performance and learning
Games and simulations, real-world performance, e-learning, learning plans, and goals may all be tracked with xAPI. Gaining understanding of their audience can be advantageous to any organization. xAPI can support this procedure in several ways.
Safe and structured data
It facilitates information sharing between the learning record store and reliable sources while acting as a security measure. This data is crucial to your business and frequently includes sensitive information.
A learner activity provider uses statements, states, and activities to express experiences. xAPI aids in the definition and organization of these elements.
Enhanced your educational resources
Experience API gives organizations solid analytical capabilities to assess how learning impacts organizational objectives. The analytics show which aspects of the training program are compelling.
HOW to Use SCORM in LEARNDASH?
You can apply some tricks to make LearnDash run on SCORM and increase its usefulness, compliance, and user-friendliness. Making changes to your eLearning content's parameters to make it "SCORM-compliant" is the most noteworthy approach.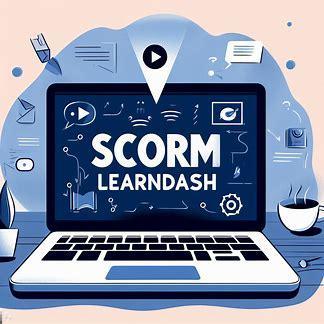 Now upload the SCORM-compliant content onto the learning management system and adjust a few settings. Users have two fundamental options for using SCORM with LearnDash: a class or an exam.
Choice #1
The first option is an online course with a page-by-page layout. The students must work through the material, finishing each segment as they go. Students must complete the course's pages.
Choice #2
The second option is an assessment. The student must receive a particular score to be classified as passing or failing.
HOW to Use xAPI in LEARNDASH?
xAPI, or Tin Can API, helps monitor and report on student experiences and activities across many platforms and gadgets. LearnDash's integration with xAPI allows extensive learner data tracking and analysis outside the LMS environment.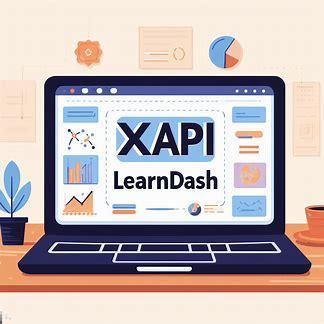 With the help of xAPI, LearnDash may be seamlessly integrated with a wide range of platforms. This includes CRM systems, email marketing services, e-commerce solutions, automation tools, xAPI, and other services. They offer an integrated and configurable learning management system. This can be customized to meet your unique requirements and improve the functionality of LearnDash. With LearnDash, these tools offer various integration options. These enable improved functionality, automation, cooperation, analytics, and customization. Several integration options are available to enhance LearnDash's functionality, reporting, gamification, and marketing potential. Select the best fit for your unique needs and objectives to ensure a smooth integration process.
LearnDash Plugins with Support for SCORM AND XAPI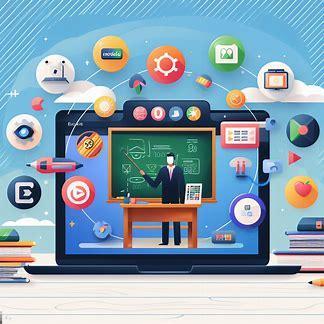 The GrassBlade xAPI Companion
The GrassBlade xAPI Companion plugin connects LearnDash with xAPI (Tin Can API). It offers thorough analytics and insights. These enable monitoring and reporting learner activities, interactions, and accomplishments outside the LMS environment. It allows you to generate sophisticated learning statistics and gather comprehensive data on learner interactions.
LRS GrassBlade
GrassBlade LRS (Learning Record Store) is an advanced tracking and reporting solution that supports xAPI/Tin Can API. It also connects with LearnDash. It offers data storage, statement visualization, and detailed analytics for thorough learning analytics.
TIN Canny Reporting
A complete uploader, an LRS, and a reporting suite for SCORM, xAPI, and Tin Can-compliant e-learning modules are all included in Tin Canny Reporting for LearnDash. It indicates that it is compatible with several well-known authoring programs, including Adobe Captivate, iSpring, Articulate Storyline, H5P, and others. It is the simplest method for integrating xAPI and SCORM functionality into your LearnDash e-learning platform.
Tin Canny provides front-end reports for quiz review, question analysis, and comprehensive drill-down reporting for LearnDash course, lesson, topic, and quiz data—even if you don't use SCORM and xAPI files. If SCORM and xAPI support is not required, turn off.
Let the eLearning experts at TeknoFlair help you integrate SCORM and xAPI into your LearnDash LMS.
Contact us today!
People Also Ask
Does LearnDash have xAPI support?
GrassBlade LRS and xAPI Companion allow you to monitor user behavior on LearnDash native courses. Additionally, it enables reporting filtering based on LearnDash courses in LRS and tracking of native LearnDash quizzes and responses.
Is SCORM compatible with LearnDash?
Articulate, iSpring, and Adobe Captivate may handle SCORM 1.2 and SCORM 2004 using GrassBlade xAPI Companion or Tin Canny. You can incorporate SCORM information into your LearnDash courses with these add-ons. LearnDash-created content is not SCORM compatible.
Are SCORM and xAPI equivalent?
xAPI is a protocol for recording learning-related activity, similar to SCORM. The main distinction is that, unlike LMSs, xAPI lets you track learning in nearly any setting.
Is SCORM being replaced by xAPI?
Most people consider xAPI to be SCORM's replacement. Their objectives and roles are different. xAPI is designed to store and transmit learning data between various learning systems. SCORM is used for content development and delivery.
What makes xAPI superior to SCORM?
Creators can monitor, assess, customize, and enhance users' learning experiences with more excellent responsiveness and nuance when using xAPI. While SCORM solely monitors activity on desktop LMSs, xAPI aggregates data from many offline and online sources into a learning record store (LRS).
With xAPI, what can you track?
xAPI Records learning from multiple sources in a single record-keeping system. It disperses the learning content among several sources. xAPI can record educational experiences from games, eBooks, social media, and mobile apps.
Key Takeaways
SCORM (Shareable Content Object Reference Model) is a set of industry standards for LMS systems that facilitate e-learning. It ensures compatibility and uniformity in course content, making it suitable for various learning management systems.
SCORM offers several advantages, including improving return on investment (ROI), facilitating compliance training, streamlining administrative tasks, future-proofing course content, and preventing vendor lock-ins.
To use SCORM in LearnDash, you must create SCORM-compliant content, upload it to your LMS, and configure settings for online courses with page-by-page progression or assessments with pass/fail criteria.
xAPI (Experience API) allows tracking and reporting user learning experiences across different platforms and situations, providing more comprehensive data than traditional LMS tracking.
It offers benefits such as data collection from various sources, holistic tracking of learning activities, the ability to link performance and learning, secure data sharing, and enhanced educational resource analysis.
To use xAPI in LearnDash, you can integrate it with plugins like GrassBlade xAPI Companion, GrassBlade LRS, Tin Canny Reporting, and more. These tools offer analytics, data tracking, and reporting capabilities for enhanced e-learning.
xAPI is not a direct replacement for SCORM but offers more flexibility and versatility in tracking learning experiences in various settings.
Users can track various learning activities and experiences with xAPI, including online and offline activities, games, simulations, and more.
I am a professional copywriter helping businesses transform into brands using creative wordsmithery with a dash of rhetoric and creativity.