An online coaching business allows coaches to work with clients virtually to help them reach their goals and grow their skills. Unlike traditional in-person coaching, online coaching offers much more flexibility and accessibility. For clients, online coaching opens up new possibilities, too. They can access coaching on virtually any topic or skill set they want to develop, connecting with experts well beyond their local area.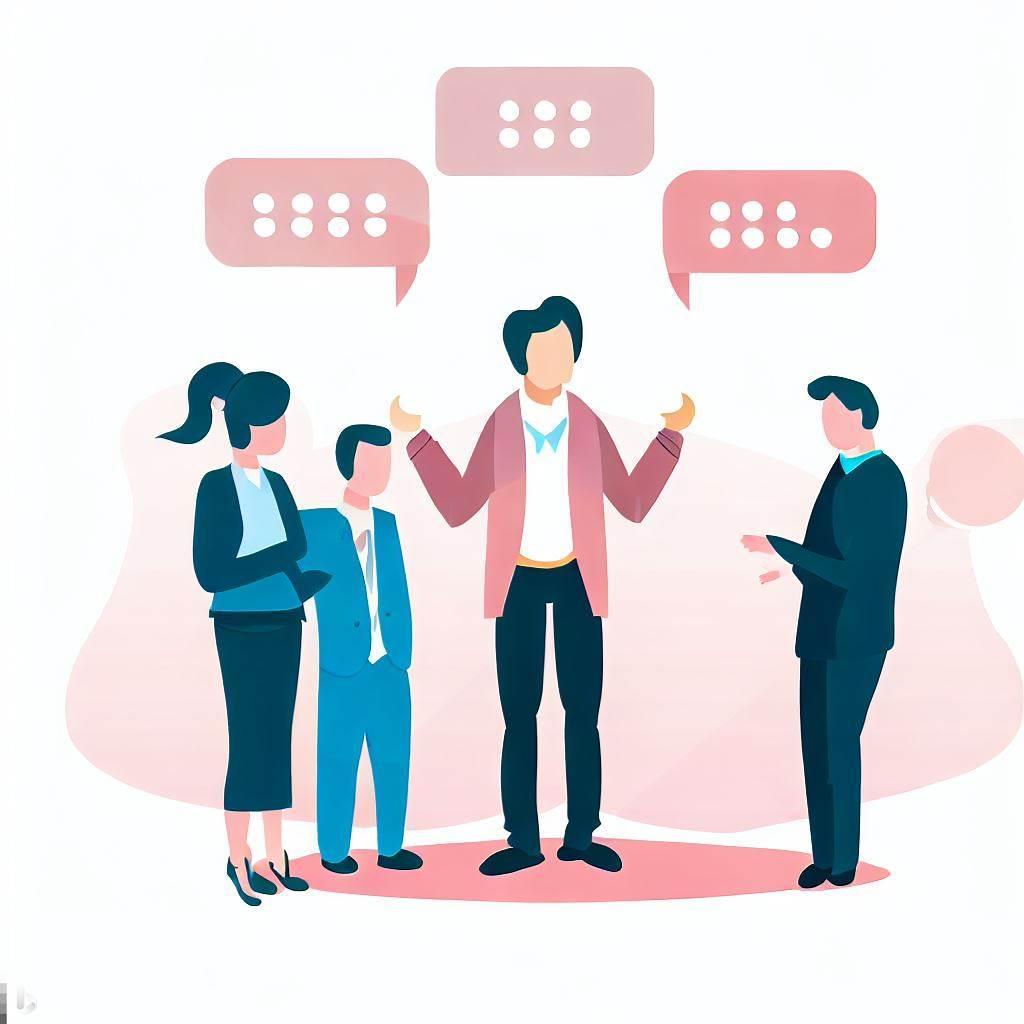 The virtual format also allows clients to fit coaching easily into their lifestyle. They can access sessions or learning materials at whatever time suits them, not constrained by rigid scheduling. Online coaching makes growth and learning more convenient than ever before. Clients don't have to commute or coordinate schedules as much. Coaches have the freedom and flexibility to run their business in a way that suits their lifestyle.
With the right technology tools like LearnDash, online coaching can be extremely effective at guiding clients to achieve meaningful progress. The virtual delivery removes potential barriers, making coaching more accessible.
Building a Thriving Coaching Biz with LeranDash: The Essentials
Launching a profitable coaching business takes strategic planning and dedication. Here are some key ingredients for coaching success:
Define Your Niche
Carving out a specific niche is vital. Determine an area of coaching that plays to your natural strengths, interests, and experience. The more tailored to you, the better you can establish expertise.
Understand Your Clients
Get to know your target market well. What outcomes are they looking for? What difficulties do they encounter? You can better meet your client's demands if you understand what drives them.
Develop a Coaching System
Have a methodology for guiding clients from start to finish. Include tools for assessing needs, setting goals, tracking progress, and providing structured support. A clear system creates an impactful experience.
Hone Your Coaching Skills
Exceptional listening, asking thoughtful questions, and providing encouragement are important interpersonal skills! Work on continually developing emotional intelligence and compassion.
Build Trust
Running an ethical, transparent business earns client trust. Be reliable in what you promise and keep their interests at the heart of what you do. Trust is key for long-term relationships.
Establishing Credibility and Earning Trust
Gaining credibility is essential for being seen as an authority in your coaching niche. Highlight relevant certifications, education, training, and experience demonstrating your expertise. Clients want to know you can walk the walk!
Ethics and Integrity
Beyond expertise, though, upholding strong ethics and integrity is critical for earning trust. Do what you say you'll do. Be transparent in your practices. You build confidence and loyal relationships when you consistently operate with high standards.
Adopting a Client-Centric Mindset
At its core, coaching is about service to others. That means putting the client front and center in everything you do. Take time to actively listen and understand each individual's unique needs and preferences. Then, tailor your approach based on what will work best for them.
Be adaptable and willing to tweak your methods to optimize their experience. Offer flexibility in how you communicate and deliver coaching. You build meaningful connections when clients feel seen, heard, and valued. And that client-centric focus leads to incredible word-of-mouth referrals!
Stand Out with Strategic Marketing
Promoting your coaching business takes strategy and creativity. Create a brand identity that portrays a clear image of your niche, style, and values. Leverage social media ads, email sequences, guest blogging, and more to get the word out. Experiment to see what resonates most with your audience.
Remember, marketing is about building relationships over time through relevant, valuable content. Aim to provide tangible takeaways your audience can apply right away. Helpful content showcases your knowledge and builds familiarity.
Foster Powerful Client Relationships
At the heart of every coaching business are the coach-client relationships you cultivate. Be responsive, celebratory, and focused on outcomes. Create a comfortable space for open communication. Check-in regularly to show you care. When clients feel seen and heard, trust deepens.
Showcase Success Stories
When potential clients can see the results and transformations you've facilitated, it builds trust and credibility. Share specific examples and testimonials of clients reaching their goals through your coaching. But always get permission first!
Run a Tight Ship
Streamlining your operations, scheduling, documentation, and billing is crucial for scale. Administrative tasks can interrupt your days if you don't establish efficient systems. Look at what you can automate or outsource to free up more time for revenue-generating coaching.
Uphold Impeccable Standards
Professionalism and ethics are non-negotiable. When you consistently take the high road, clients notice and respect you.
Scale Your Impact
As your client base grows, avoid getting overwhelmed by planning. Consider leveraging group programs or bringing on associate coaches to expand your reach. But never sacrifice quality! Only scale at a rate where you can still deliver an amazing experience.
5 key benefits of using LearnDash to build your coaching business
Flexible Course Creation
LearnDash makes it easy to create customized coaching content. Build self-paced courses, live sessions, assignments – whatever works best for your clients. The drag-and-drop course builder lets you get creative.
Engaging Learning Experiences
Interactive elements like quizzes, multimedia, and discussion forums promote active engagement. Enhances retention and outcomes for your clients.
Monetization Made Simple
Sell individual coaching sessions, membership sites, online courses, and more. LearnDash integrates payments and subscriptions seamlessly.
Progress Tracking & Insights
Detailed analytics provide visibility into client progress and engagement. Track growth areas and customize your coaching approach accordingly.
Seamless Integration and Scalability
Integrating LearnDash into your coaching business ecosystem is effortless. With compatibility across various platforms and learning management systems, you can seamlessly incorporate LearnDash into your existing website or create a dedicated coaching platform. As your coaching business grows, LearnDash scales with you. Whether you're serving a handful of clients or a global audience, LearnDash ensures a consistent and reliable learning experience, regardless of the scale of your operations.
What Types of Coaching Businesses Can You Set Up Through LearnDash?
Here are some examples of coaching niches you can build a business in using LearnDash:
Life Coaching to Inspire Personal Growth
Coaching might address relationships, purpose, work-life balance, habits, mindset, etc. LearnDash allows you to share personal development strategies through online courses, communities, and individual coaching.
Promoting Mental Wellness and Resilience
Mental health coaching focuses on building emotional strength and self-care strategies. While not therapy, your coaching can teach stress management, coping methods, work/life balance, and tools like CBT. Create online courses on maintaining mental health and overcoming specific challenges.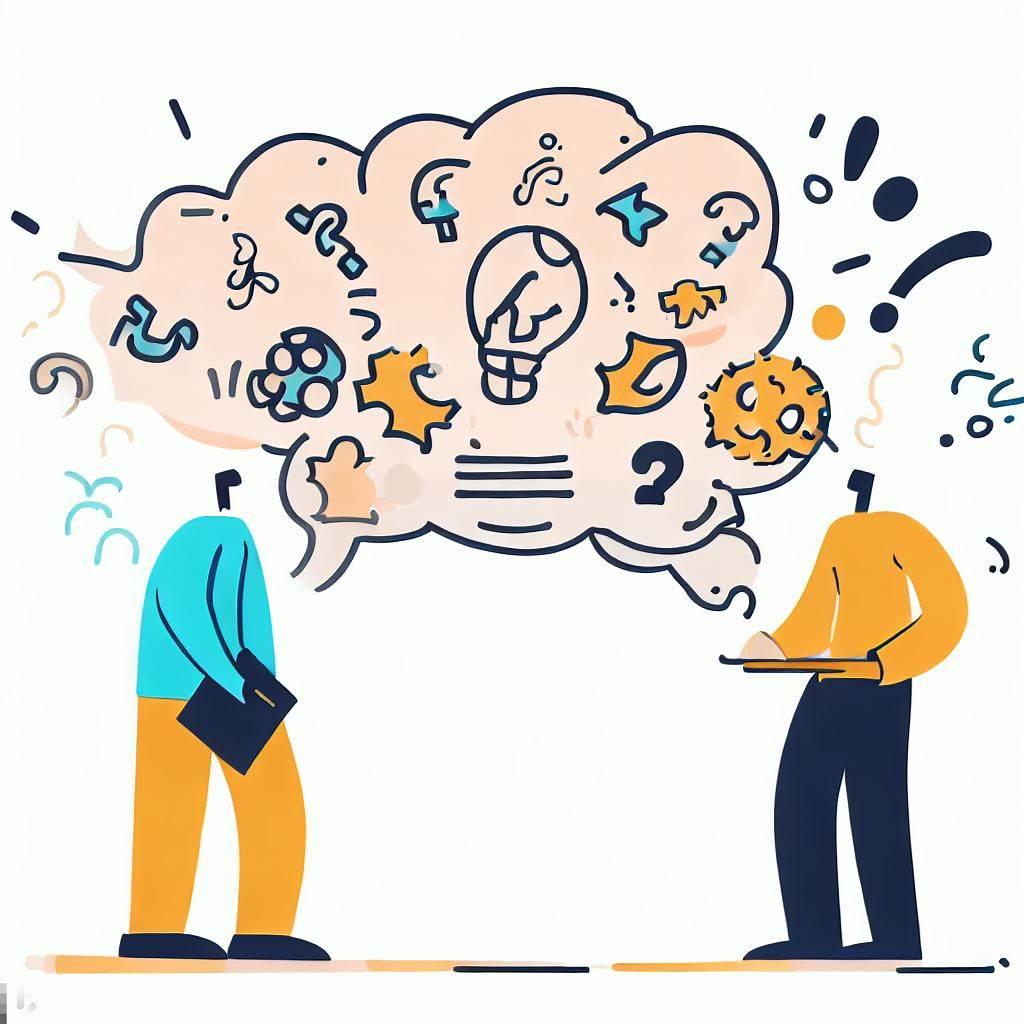 Relationship Coaching for Healthy Bonds
Help individuals and couples build strong communication, manage conflict, improve intimacy, and nurture lasting love. Share relationship tips through courses and Q&As.
Guiding Wellness & Healthy Lifestyles
Teach clients to adopt healthy nutrition, fitness, stress management, and self-care habits. Offer courses, challenges, and 1-on-1 health coaching.
Empowering Wealth Building & Money Management
Teach clients financial literacy skills like budgeting, investing, reducing debt, and building assets. Help them master money through online courses and coaching.
Supporting Career Growth & Transitions
For clients navigating a career change or seeking advancement, provide support with self-assessment, goal-setting, strategizing, skills building, and interview prep.
Developing Leadership & Performance
Help managers, executives, and employees boost leadership abilities, manage teams, reduce stress, and drive organizational success through online leadership training.
Enhancing Personal Productivity
Share time management strategies, workflow optimization, prioritization, and focus through productivity coaching programs and toolkits.
Promote Your Coaching Business Online with LearnDash
Build Your Online Presence
Your website, social profiles, content, and client interactions shape your online presence. Ensure these elements align with your brand.
Create Valuable Content
Consistently publish blogs, videos, free tools, and other content that provides value for your audience. It builds trust and establishes your expertise.
Leverage Social Media
Promote your content and engage followers on platforms your audience uses. Participate in relevant conversations and build connections.
Offer Promotions
Run limited-time sales, contests, giveaways, or free trial offers to incentivize sign-ups for your coaching programs.
Collaborate Strategically
Partner with complementary businesses, influencers,track or experts to cross-promote and expand your reach to new audiences.
Use Email Marketing
Send emails with helpful tips, program updates, promotions, etc. Nurture relationships and keep your business top of mind.
Host Free Webinars
Webinars position you as an expert while allowing interested attendees to experience your coaching.
Consider Paid Ads
Paid ads help get your content and offers in front of interested potential clients at scale.
Optimize for SEO
Creating SEO-friendly content boosts your visibility when people search for related topics.
Showcase Testimonials
Positive reviews and stories from past clients build trust and credibility with potential new clients.
Engage in Relevant Communities
Active participation in forums and groups related to your niche expands your audience.
Provide Value on Social Media
Post regularly on social media to share insights, advice, and value for your audience. Valuable content attracts followers and establishes your expertise.
Maintain a Consistent Brand
Keep your branding, messaging, imagery, and tone consistent across platforms. It boosts recognition and trust in your business.
Engage Your Audience
Actively respond to comments and questions, ask for feedback, and build relationships with followers. Engaged audiences are more likely to convert to clients.
Track and Analyze Performance
Look at website traffic, social engagement, conversions, and more. These metrics allow you to identify what's working well and improve upon less effective efforts.
Continuously Optimize Your Approach
Use insights to refine your online presence and promotion strategies regularly. Adapt to evolving best practices to stay competitive.
How to Create a Website for Business Coaching? Insight from LearnDash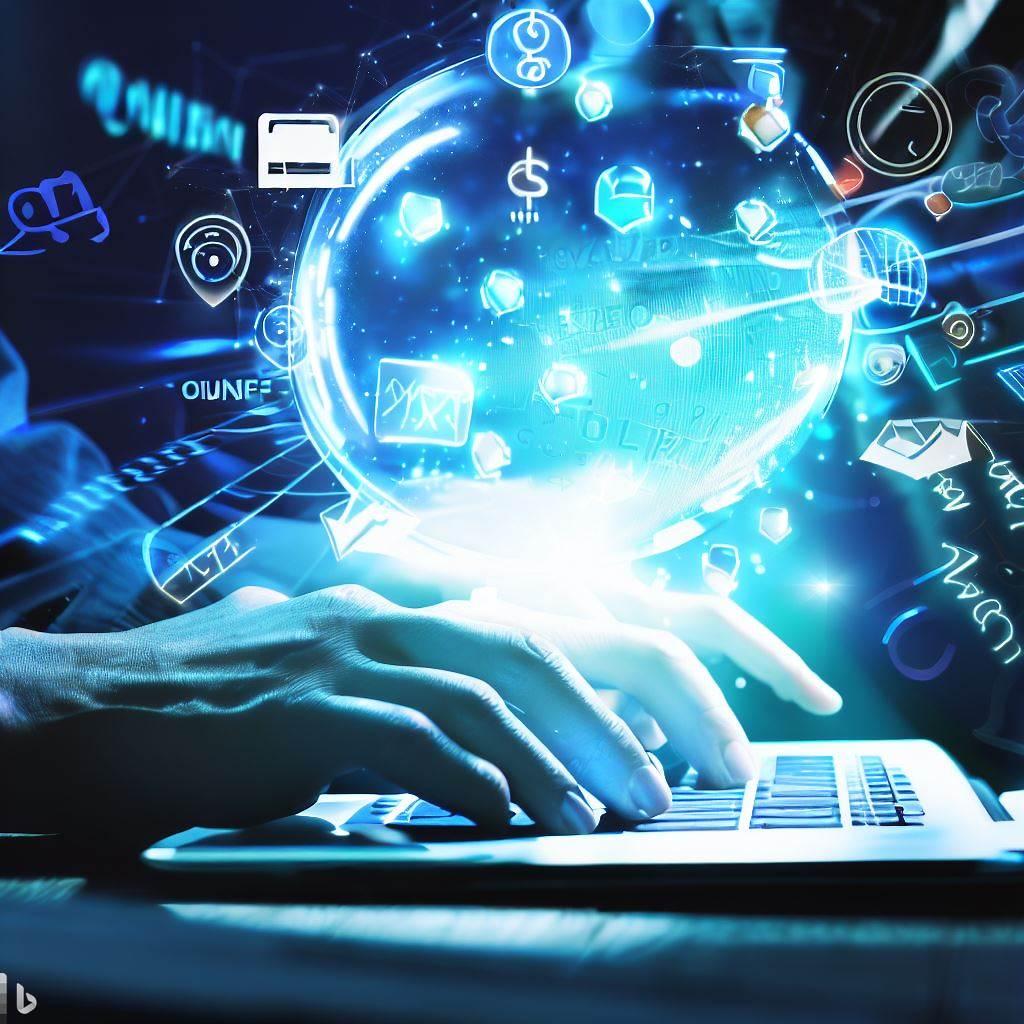 Pick the Right Domain and Hosting
Select a domain name that is relevant to your niche and brand. Find a fast, reliable web host with ample multimedia content storage and bandwidth.
Plan Your Website Structure
Organize your content in an intuitive navigation structure. Include pages explaining your services, credentials, testimonials, contact info, next steps, etc.
Create Engaging Content
Craft website content that directly caters to your target audience. Focus on communicating value, solving pain points, and guiding visitors toward becoming clients.
Showcase Your Expertise
Include a detailed bio, testimonials, client results, case studies, certifications, and credentials that establish you as an authority.
Optimize User Experience
Ensure your website is easily navigable, mobile-friendly, visually appealing, and includes clear calls-to-action driving conversions.
Choose the Right Technology
Select a CMS like WordPress that allows you to manage and update your site easily. Add email capture forms, chatbots, etc., to boost engagement.
Optimize the User Experience
Create an intuitive, seamless site navigation. Use appealing visuals, videos, and graphics. Ensure fast load times and mobile responsiveness. Good UX keeps visitors engaged.
Showcase Your Coaching Approach
Articulate your specific coaching methodology, frameworks, and philosophies. Demonstrate how you help clients achieve transformative results. Establish your unique value.
Prominently Display Contact Options
Make your contact info, scheduling links, or contact forms easy to find so interested visitors can readily reach out. Reduce barriers to starting a conversation.
Guide Visitors to Convert
Use strategically placed CTAs, lead magnets, and booking links to guide visitors to sign up for demos, purchase services, or request information.
Choose the Right Tech Stack
Select technology like LearnDash for delivering coaching content seamlessly. Optimize site speed and performance through caching plugins and image compression.
How to get more clients for your coaching business? Insight from LearnDash
Refine Your Ideal Client
Get very clear on who you want to work with. Refine your target audience persona through market research and past client analysis.
Craft a Compelling Value Proposition
Articulate the tangible results you help clients achieve. Communicate how you solve their struggles and empower them to reach their goals.
Provide Free Value to Attract Clients
Share blog posts, videos, downloads, and other free resources that offer actionable tips and display your expertise.
Leverage Social Media
Promote free content and engage with potential clients where they spend time online. Be helpful and build relationships.
Offer Intro Consultations
Give prospective clients a preview of working with you through free 20-30 minute consultations, no strings attached.
Incentivize Referrals
Offer existing clients bonuses or rewards for introducing new clients. Satisfied clients can be your best promoters.
Implement Social Media Strategies
Promote your expertise and engage potential clients on platforms like Facebook, LinkedIn, and Instagram. Respond to messages and build connections.
Leverage Email Marketing
Send helpful tips, course announcements, and promotions via email. Nurture relationships and stay top of mind with your list.
Network and Collaborate
Attend events, partner with complementary businesses, guest post, and find other opportunities to connect with your audience.
Analyze and Refine Approaches
Track acquisition metrics to see what works. Double down on effective strategies and improve less successful ones.
Showcase Raving Client Testimonials
Satisfied clients validate your ability to deliver results. Share video, written, and audio testimonials prominently.
Offer Intro Coaching Sessions
Give prospective clients a preview of working with you through free 30-minute sessions. Reduce barriers to trying you out.
Implement Referral Programs
Thank clients for referrals with bonuses like gift cards or extra coaching time. Satisfied clients can become ambassadors.
Consider Paid Ads
Targeted Facebook, Instagram, and Google ads can attract new clients looking for your services. Reach more people.
Analyze Your Funnel
Understand how prospects enter your funnel and where they fall out. Double down on what's working to convert clients.
Continuously Refine and Improve
Regularly refine your client acquisition process through testing and analysis. Adapt to what works best.
Attend Industry Events
Attending events provides an opportunity for face-to-face interaction with potential clients. Look for speaking opportunities to establish expertise. Collect business cards!
Run Special Promotions
Limited-time offers like free bonus sessions or discounted packages incentivize prospects to sign up now.
Monitor Coaching Performance with LearnDash
Here are some ways to monitor coaching performance with LearnDash:
1. Define Key Performance Indicators
Set specific KPIs for client acquisition, retention, revenue, satisfaction, etc., to track progress.
2. Analyze Student Engagement
LearnDash provides data on course completion rates, engagement, and quiz performance to inform coaching.
3. Evaluate Client Satisfaction
Send surveys and read reviews to ensure clients are happy. Make adjustments if needed.
4. Assess Marketing and Sales
LearnDash integrates with Google Analytics to view acquisition channels and conversion rates.
5. Analyze Client Acquisition
LearnDash provides data on enrollment rates and acquisition channels to understand marketing effectiveness.
6. Track Client Retention
Evaluate member turnover, repeat purchases, and attrition rates. It reveals satisfaction levels and areas for improvement.
7. Review Client Feedback
Collect client feedback through surveys, reviews, and conversations to guide refinements.
8. Assess Content Engagement
Leverage LearnDash analytics to see which content is resonating and what can be optimized based on engagement data.
9. Assess Revenue Generation
Revenue is a fundamental indicator of your coaching business's financial health and growth. Tracking how much income your business generates over time provides insights into its success and sustainability. By assessing revenue generation, you can make informed decisions, identify trends, and optimize your strategies to enhance profitability.
10. Analyze Customer Satisfaction
Revenue is a fundamental indicator of your coaching business's financial health and growth. Tracking how much income your business generates over time provides insights into its success and sustainability. By assessing revenue generation, you can make informed decisions, identify trends, and optimize your strategies to enhance profitability.
11. Monitor Session Attendance and Engagement
Tracking the attendance and engagement levels of your coaching sessions provides valuable insights into client commitment, satisfaction, and the effectiveness of your coaching approach. By monitoring these metrics, you can tailor your sessions, identify areas for improvement, and ensure clients receive maximum value from your services.
12. Analyze Marketing Efforts
Evaluating the effectiveness of your marketing is crucial to understanding how well your strategies attract and engage potential clients. By analyzing your marketing activities, you can identify what's working, refine your approaches, and allocate resources optimally.
13. Measure Online Presence
Having a strong online presence is crucial for attracting and engaging potential clients. By monitoring your online presence, you can evaluate your digital footprint, identify areas for improvement, and make informed decisions to enhance your visibility.
14. Regularly Review Performance
Regularly reviewing your content's performance provides valuable insights. Analyze metrics like traffic, time on the page, and social engagement. It shows how well your content attracts, engages, and educates readers. It also gives you data to refine your strategy and messaging for maximum impact. Tailor future content to the topics and formats your audience responds to best.
15. Assess Time Mangament
Assessing your time management is key to running an efficient coaching business. Track how you spend your hours – coaching, content creation, admin tasks, etc. Identify areas where you get distracted or overspend time. Then, streamline and optimize to focus your energy on high-value activities. Strong time management ensures you're productive and not wasting effort. Prioritize tasks smartly.
16. Benchmark Progress
Benchmarking your progress against the goals you've set is crucial. Regularly compare your key metrics like revenue, clients, and growth to your targets. It allows you to evaluate what's working well and what needs improvement. Use those insights to adjust strategies accordingly. Having clear goals to measure against keeps you on track.
17. Leverage Analytics Tools
Leverage analytics tools and platforms to gain data-driven insights about your coaching business's performance. These provide valuable information on client behaviors, your website analytics, sales patterns, and more. The data helps you make informed decisions about marketing, operations, and growth opportunities.
18. Continual Improvement
Adopting a mindset of continual improvement is key to long-term success. Be open to regularly assessing your coaching business, gathering feedback, and implementing changes to elevate your offerings. This agility helps you provide ongoing value amidst industry changes and stay at the top of your game.
Start your coaching business today with TeknoFlair
Starting a coaching business is rewarding and offers many chances for development and influence. You have learned important lessons about identifying your niche, creating offerings, developing your brand, creating an online presence, and successfully drawing in customers by following the procedures provided in this tutorial.
For Your coaching business, Contact Teknoflair, the Learndash Experts.
I am a professional copywriter helping businesses transform into brands using creative wordsmithery with a dash of rhetoric and creativity.