LearnDash plugin is used by more than 43,000 course creators around the globe. Therefore, it is undeniable that LearnDash is the most widely used LMS in the WordPress community. And the reason for this is because it has a ton of strong features. However, the fact that it works well with most third-party extensions and is more flexible than any other LMS available makes it more well-liked. One of the most adaptable aspects of LearnDash LMS is groups. Groups make the e-learning experience enjoyable and much easier to handle.
Therefore, we'll examine the main advantages of LearnDash Groups in this post and discuss how to make them available in your LearnDash courses. Our LearnDash specialists examine the various ways LearnDash groups may be used to enhance your e-learning site. 
What are LearnDash Groups?
With LearnDash Groups (memberships), you may put particular users in a group and designate a Group Leader who can monitor the development and performance of every user in the group. Any group member with one or more connected courses will be enrolled in those courses automatically.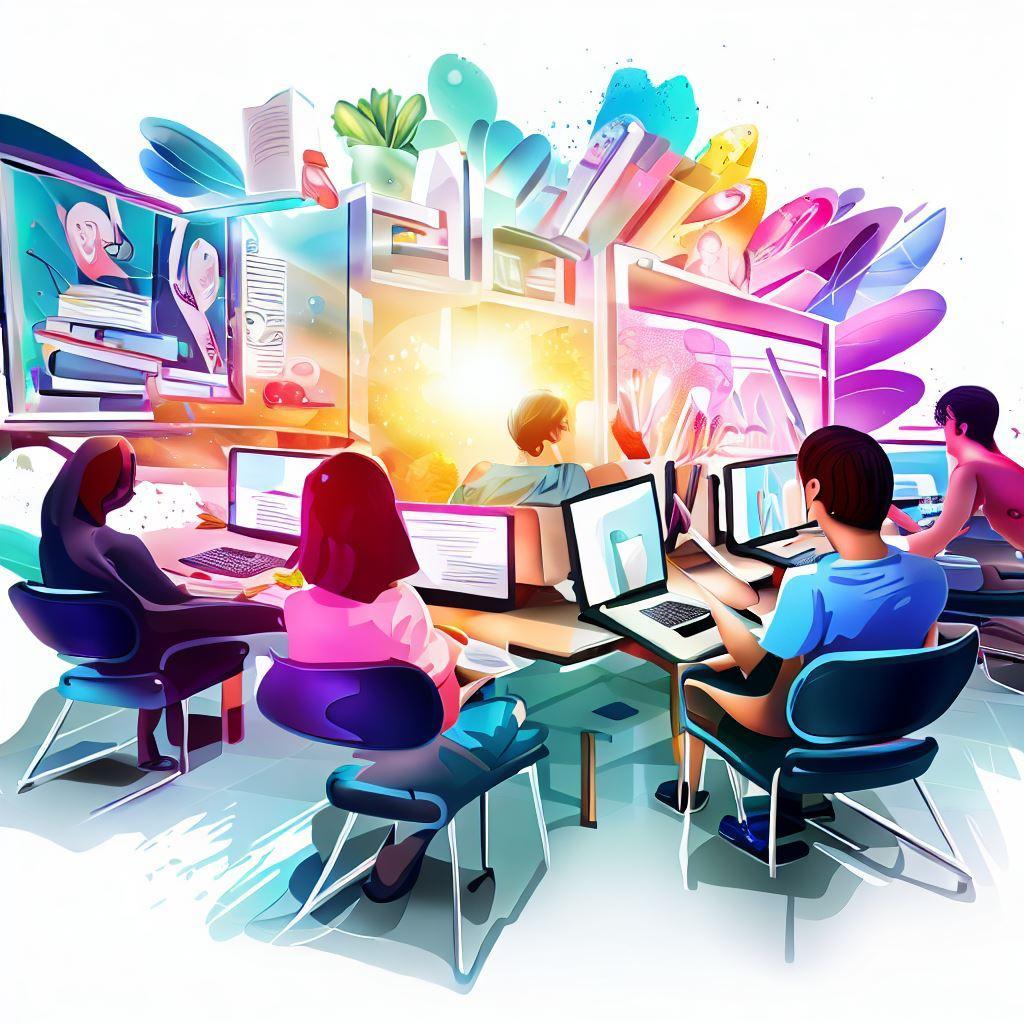 The benefits of using Learndash's groups and group registration
LearnDash Groups lets site administrators build different student groups, each with a group leader supervising the students.
Different subject groups, such as those for science, the arts, and English, can be created by the principal of a LearnDash school.
The subject-specialist instructor or teacher is then designated as the group leader of each subject group, and students can be added to each subject group.
You may easily administer your eLearning site in LearnDash by using groups.
Managing mass student enrollment on your e-learning site with LearnDash Groups is simple.
Once a group has been established and a group leader designated, you can use the group registration functionality to enable the leader to enroll the entire group in any of your courses.
All enrollments may be paid for at once. By doing this, a lot of students can enroll in a course rapidly, saving time and increasing your revenue at the same time.
LearnDash Groups may simplify your life, especially if you're a teacher or tutor who works with many pupils.
It's simple to track the progress of groups of students in the same grade.
Planning classes for the future and assisting struggling students can greatly benefit from this.
It performs flawlessly, especially when managing sizable online classrooms.
With the aid of LearnDash Groups, communicating with your students also becomes quite simple. All you have to do is send a group email with your message to the group's leader in question.
Best ways you can utilize LearnDash Groups for better student management
Make online course management easier
E-learning platforms with a large course selection or many active users can be difficult to administer. It is a terrific approach to save time and increase productivity by assisting in monitoring student development.
You can utilize LearnDash groups managed by Group Leaders to track progress and simplify communication.
Group leaders can access every group member's quiz results and course progress reports.
Group leaders can also send emails to share announcements or other communications with the pupils they are responsible for.
Group Leaders can greatly impact how your courses are administered, whether they are employees of your organization or actual students.
Create a membership website by using LearnDash Groups
All the elements required to create a membership website for online courses are available in LearnDash Groups. To offer each level or tier, create a group or membership and assign any number of courses to each one. Use a recurring or subscription pricing strategy to offer the memberships. It allows students to pay regularly for ongoing access to the courses. A student is immediately enrolled in the associated courses whenever they purchase access to a group.
Offer LearnDash courses in packages
You may offer your courses in packages with LearnDash Groups. A one-time fee can be charged to students to enroll in a group with multiple courses. The student will have access to all courses upon purchasing group access.
Assign group leaders the role of instructors.
In addition to controlling user progress and communication, group leaders can also design and oversee courses. Group Leaders can serve as instructors if you allow them to design their LearnDash courses. This feature enables the creation of an online academy. Each instructor can have a Group Leader account to design their courses, manage their content, and monitor their students' academic progress. It creates a platform for personalized learning, where the instructors have full control over their students' content and progress.
Create a hierarchy modeled after a school for an online academy
You may set up a hierarchy within your e-learning site because each LearnDash Group allows you to create subgroups. For instance, you can make subgroups to serve as classes if you create a LearnDash Group for "Second Grade." Even though they are all enrolled in the same courses at the same grade level, each subgroup may have its group leader, such as a teacher, to oversee their designated student group.
Additionally, teachers can continuously administer courses, add new information, or host live classes for their subgroups since group leaders can now establish courses for their groups. These elements can also be used to build a site hierarchy for business training or tiered memberships.
Set Up an Orderly LearnDash Groups Configuration for Corporate Training
Managing many certifications that include modules or courses on a single website can be difficult if you run an employee training portal. You can provide various skill training programs for the same or separate departments using LearnDash Groups. Since each group can have its certificate, you can give each group's graduates of a training program a different certificate.
Additionally, you can use the group leader position to monitor your employee's development and evaluation performance.
Grant group members access to bonus or exclusive content
You can limit access to other website content by using LearnDash Groups. It lets you maintain a private blog or allow group members to see course resource pages. This feature can also be used to build a whole membership website where you can sell access to your courses and other pages and posts.
Offer Companies, Organizations, Or Other Groups Training
You can make a group for each distinct client or business if you offer training to businesses and clients. By doing this, you can guarantee that each group of students gets access to material meant just for that group. Consequently, it will be simple for you to keep track of and distinguish between clients while offering each one a special learning opportunity.
Three common methods to create groups in LearnDash
1. Native LearnDash Setup for Groups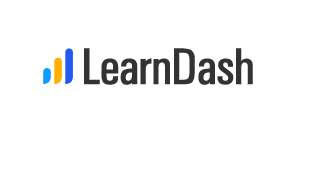 LearnDash comes with the native Group setup. The fact that LearnDash Groups doesn't require the installation of any third-party plugins and that all of its features are self-explanatory makes it the simplest approach to get started with it. The default LearnDash Groups configuration only offers a few basic functions; more complex functionality can be found in some third-party plugins.
Highlights of LearnDash Groups
Unlimited group creation – You can create as many members-per-group groups as possible. Additionally, your students are free to join as many organizations as they choose.
Group email functionality: You can communicate with the other group members using the email feature.
Total content control: You control all group material, certificates, and other features completely.
2. WISDM Group Registration Plugin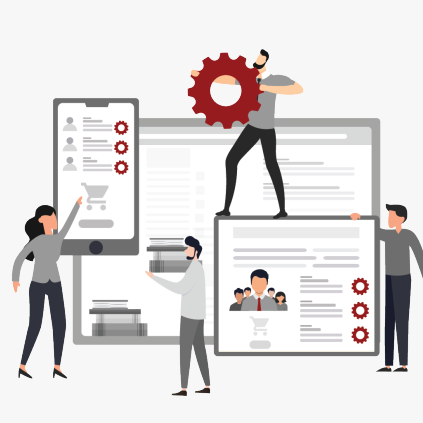 WisdmLabs developed the WISDM Group Registration plugin, which enables you to form groups easily, assign group leaders, manage course subscriptions, provide bulk discounts for groups, create sub-groups and sub-group leaders, and monitor student progress.
Important Elements of WISDM Group Registration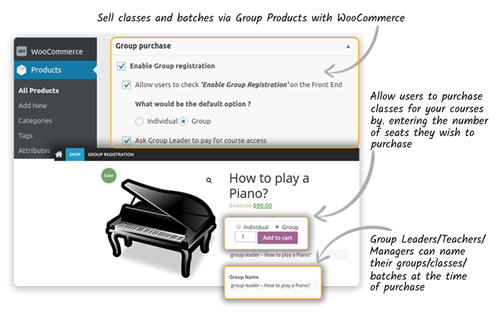 Group Leaders are automatically created, giving the bulk buyer the position.
Option for bulk discounts to increase group sales – You may configure discounts for seats and offer groups of licenses at a discount to increase group sales.
Create sub-groups and assign sub-group leaders – To facilitate and improve management, you or your group leader can create sub-groups within the groups.
Suppose a school's principal purchases a group of courses for 1000 students; he can divide them into 200-student groups before designating a teacher as the sub-group leader for each class or sub-group.
Using Group Codes – By developing Group Codes in shortcodes, you or your group leaders can further streamline student management.
Students can use these group codes to self-enroll.
Consequently, you'll save a ton of time and work.
Group leaders can manage their groups from their dashboards, eliminating the requirement for them to have access to your backend.
Monitor progress through reports – Give each group a separate report so group leaders can easily keep tabs on the kids' development.
No significant negatives can make you feel horrible about it in terms of the downsides.
3. Uncanny Owl Group Registration Plugin

Another effective LearnDash extension that can harness the power of LearnDash Groups is the Uncanny Owl Group Registration plugin. It enables you to perform all tasks part of LearnDash groups' default configuration. However, a lot of individuals might be put off by the price.
The Uncanny Owl Group Registration's Core Features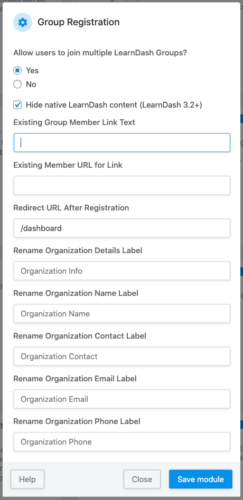 Front-end group administration – This is comparable to the WISDM Group Registration plugin.
Custom group licensing – Your visitors can create a group with the co-users they want, pay for it, and then enroll the number of students they want.
Element customization for group management – You can change any page element to provide group leaders with the desired functionality.
Groups Plus add-on
Learndash released the latest add-on, the Groups Plus add-on, which further functions your current groups. The Groups Hierarchy is used to construct an Organization via the Groups Plus premium LearnDash add-on. You may construct and sell entire Organizations using WooCommerce, just like you would a course, and let your consumers buy individual course seats inside their organization. Alternatively, start a private Organization and enroll your clients there.
Your clients can control the front end of their own Organization with Groups Plus. Users can access reporting, grading, and more on the front end. They can also enroll and manage their team leaders and team members.
Installation
The Groups Plus Add-on plugin is available for download at account.learndash.com. Before downloading Groups Plus, enter your account, navigate to the licensing tab, and follow the installation procedures below.
Navigate to PLUGINS > ADD NEW.
Click UPLOAD PLUGIN, then locate and choose the file you downloaded after making a transaction. The file format will be in.zip.
Press "Install Now"
Click Plugin Activate.
Streamline Student Management with TeknoFlair's LearnDash Groups Expertise
Let our LearnDash experts show you how to leverage Groups to simplify student tracking, enable tiered memberships, create student hierarchies, assign instructor roles, and more. We're the experts in optimizing LearnDash for organizational learning needs.
Schedule a free LearnDash Groups consultation today.
People also ask
How does LearnDash handle groups?
With LearnDash Groups (memberships), you may put particular users in a group and designate a Group Leader who can monitor the development and performance of every user in the group. Any group member enrolled in one of the courses linked with that group is automatically enrolled in that course.
How are people added to LearnDash groups?
Adding members to your group is comparable to adding courses and Group Leaders.
The Edit Group page is still open.
Group Users is down a scroll.
Click on the person's name or users you want to add to the group.
Click the right arrow to transfer the user into the Assigned Group Users window.
How should a study group be organized?
Putting it to Use
Establish a community. People join because they want to spend time with others in addition to understanding the issues; they don't just come for the themes.
Attempt to find at least another committed individual.
Attempt to spread leadership.
Time it properly.
Maintain the appropriate rhythm.
Do not be scared to pause and begin again.
What does the LearnDash group leader do?
As a coach and advisor, the team leader plays a crucial role in helping team members understand their performance, offering constructive feedback to improve their effectiveness, and demonstrating essential skills like problem-solving, collaboration, and active listening by working alongside them.
How to Use Learndash's Group Leaders and User Roles?
The Group Leader user role grants restricted backend admin privileges, including viewing other group members' course progress, accessing their assessments, and sending group communications.
What is the LearnDash user role?
LearnDash uses WordPress' internal user management system. It is recorded in the user's WordPress profile when they sign up for a LearnDash course, become a group leader, or do any other LearnDash-related activity.
How do you manage a bunch of students?
The only way to effectively manage a big class size is to establish and constantly enforce clear, uniform expectations, processes, and routines. Ensure your classroom is set up so students can easily and quickly discover their needs.
Which student grouping techniques work best with a large class size?
Flexible grouping is a highly successful tactic for fostering an inclusive classroom climate that values students' differences. Put pupils into small groups for instruction based on data. In response to the results of the lesson and the needs of the students, your groups should alter often.
How do you manage a team of learners?
Six Guidelines for Student Group Leaders:
Understand Your Role. It can be quite simple for a student group leader to accept that they are "above" the other kids.
Plan beforehand. Together with other leaders, create a plan!
Set a good example.
Display initiative.
Be Honest and Pay Attention.
Have a good time.
Key Takeaways
LearnDash Groups allow for organized student management, with Group Leaders overseeing their respective groups.
Track group progress and identify struggling students.
Offer specialized training to different companies or organizations.
Use Group Leaders to monitor progress, access reports, and communicate with students, making course management more efficient.
Manage certifications and training programs for different departments, with each group receiving its certificate.
Use Groups to restrict access to private content or create a membership site.
Create groups for different clients or organizations, ensuring each group receives tailored training.
Native LearnDash Setup for Groups: Simplest method with basic functionality, suitable for straightforward group management.
WISDM Group Registration Plugin: Extends LearnDash Groups with features like automatic Group Leader creation, bulk discounts, and sub-groups.
Uncanny Owl Group Registration Plugin: Enhances default LearnDash Groups functionality with front-end group administration and customization options.
I am a professional copywriter helping businesses transform into brands using creative wordsmithery with a dash of rhetoric and creativity.