Are you interested in finding out how to include online learning in your coaching program? Here are some solutions for how to make it work with LearnDash for fitness trainers . Online tutoring has seen tremendous growth in recent years. Along with the growth in popularity of personal coaching, more people now feel confident offering their services online, thanks to advancements in online business technology.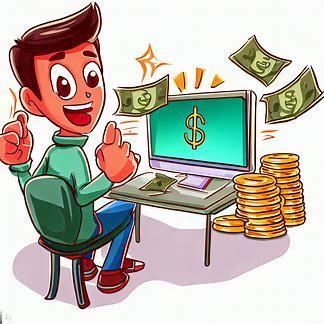 Training is typically a very individual experience. Theoretically, a coach can launch a business by integrating a payment option with the capacity to arrange a private meeting. These one-on-one sessions can be incredibly alluring, but they also take time.
One approach is offering a mix of classes, group seminars, and private instruction. It will allow your students to benefit from their one-on-one time while not taking up all of your time. What might these classes entail? Here are a few concepts. As a result, many coaches are looking to online courses as a less time-consuming approach to imparting their knowledge.
Fitness Trainers Online Courses
Making an online course is a fantastic way to share your expertise with the world and a terrific method to earn money if you are an expert in the fitness industry. However, designing an interesting course is only half the battle; you must know how to market it. This post will provide comprehensive advice on properly marketing online fitness courses using LearnDash and BuddyBoss so you may expand your fitness business this year.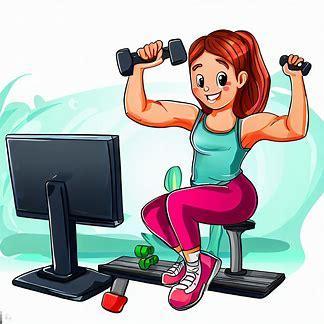 Why offer fitness programs online using LearnDash and BuddyBoss?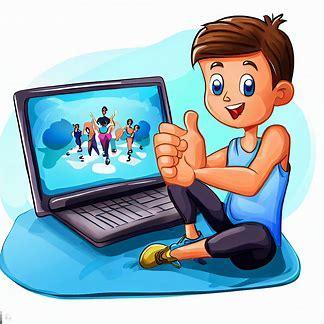 As a fitness expert, you want to assist as many individuals as possible in achieving their objectives and improving their health. However, you don't have enough time in the day to spend at the gym, grow your personal training business through LearnDash and BuddyBoss, and offer first-rate service.
We should start by discussing "why you should sell workout plans online" rather than "how to sell fitness programs online."
A wider variety of clients
The internet has altered consumer behavior across all industries, particularly health and fitness.
The majority of firms have been forced to adapt by investing the same amount of effort in both their physical and online presence.
You can't just count on potential customers showing up at your gym to work out anymore.
You're doing yourself a disservice by ignoring a whole demographic if folks can't discover you or your fitness regimens online.
Utilizing all of the resources at your disposal, including online marketing, is essential to attract clients for personal training.
Making oneself available and selling fitness programs online, such as LearnDash and BuddyBoss, is crucial because many seek an online fitness coach.
Expand Outside of Your Facility
It's impractical to expect to train with a diverse group of regular clients in the gym several times each week.
The number of people who return to train in your facility will be relatively low because it's entirely up to clients to select how frequently to see a personal trainer.
Clients may be unable to find time to go to the gym because, like personal trainers, they have obligations outside of health and fitness.
Selling fitness programs online using LearnDash and BuddyBoss at this point is a terrific strategy to reach more customers and grow your brand.
Having online options allows customers some control because they can access your programs while fitting them into their schedules.
Additionally, you can incorporate those who might truly appreciate your online exercise programs but live too far from your facility.
The fact that space is always on your side makes up for the fact that time is not always on your side. You aren't constrained by how many people you can train if you can offer workout plans online.
There isn't a restriction on the number of people you can train, unlike when training clients in a facility where space may be limited.
Use your time wisely
If you're considering how to market fitness programs using LearnDash and Buddyboss, you're already considering how to make the most of your time.
While the majority of personal trainers would prefer to coach customers only in the gym if they wanted to improve their service, this isn't always feasible. You may continue making money while striving to improve your firm by providing services online.
Additionally, it implies that you can earn money whenever you want while relaxing, coaching other clients, or even sleeping. It is best to keep making extra money even when you need to focus elsewhere.
It can take a lot of time to plan personal training sessions, design appealing workout programs that attract clients, sell them online, and provide remote training.
However, they are all required to build a long-term profitable firm. You can set aside time to work on these parts of the business by investing time in developing a strong web presence.
Since you don't have to spend every waking hour instructing clients in the gym, selling exercise programs online allows you to generate more while still earning money.
Benefits of Add-ons and LearnDash Features for Fitness Trainers
LearnDash
One of the best things about utilizing LearnDash is that it allows us to create a stunning program website while also including a high level of accountability in the onboarding process, which is why we achieve excellent outcomes. – Anthony Balduzzi M.D.
LearnDash is very user-friendly and offers huge time savings because it was created for contemporary e-learning organizations.
The user-friendly UI, easily accessible documentation, and video demonstrations make it simple to create an LMS.
LearnDash provides modern e-learning tools and engaging, interactive fitness courses. The simple drag-and-drop functionality of the course builder allows you to design sophisticated fitness course content. Lessons, categories, topics, and quizzes can all be incorporated into courses by simply renaming them.
LearnDash enables trainers to develop and advertise online fitness training with purchasing formats and payment options. Users can utilize common channels like PayPal, Stripe, WooCommerce, and others to receive payments.
They can develop a significant course marketplace and offer various services, including memberships, subscriptions, and one-time courses.
Using LearnDash's many reporting options, you can produce insightful performance reports for your fitness courses that take learners' progress into account.
These reports are downloadable and portable.
LearnDash also provides a library of authorized and unofficial add-ons for enhancing the platform's functionality. Using custom development will also help you satisfy your individual needs.
Gamification
Incorporate gamification into your LearnDash fitness classes to engage and inspire your students!
By connecting GamiPress and LearnDash automatically, this plugin adds new activity events.
GamiPress enables badges and points to be given out in response to user action. Using the integration, you can reward users depending on their performance and LearnDash fitness course activities.
Users become more involved in the course material when they try to get points and personalized badges—displayed on their profile as they are earned.
Permit users to accrue points and badges by giving out badges and points for finishing courses, quizzes, and lectures.
Put up a leaderboard so users can compete by being shown according to rank.
Reward participants for activities they complete outside of the course, like posting in forums, making purchases, visiting the website, and more!
BuddyBoss
BuddyBoss is a WordPress theme that combines LearnDash's learning management system to give your online fitness courses a polished appearance. Integrating social aspects into your learning platform also aids in utilizing your website to its full potential.
One of the theme's distinguishing features is its compatibility with the greatest WordPress plugins on the market.
It is entirely compatible with your preferred learning management systems and membership plugins, providing you with even more options for the style of fitness website you want to create.
Many WordPress themes deliver on this aesthetic level, but BuddyBoss seriously boosts your fitness website with super-cool features like student profile pages and course forums.
Zoom fits in well with the BuddyBoss platform, allowing you to easily include live sessions in students' calendars.
LearnDash Quizzes
Course developers may design and administer quizzes for their online fitness classes with LearnDash Quiz.
An assessment tool called a Learndash quiz can gauge students' progress and see how well they understand the course material.
Course designers can construct pre- and post-program survey quizzes using LearnDash Quiz.
They can also specify the amount of questions, the passing score, and the time restriction for the quiz.
Course designers can customize the LearnDash Quiz by arranging the questions differently, rearranging the answer options, and providing learners with feedback.
Buddy Up add-on
The Buddy Up add-on has been updated to allow "buddies" to serve as accountability partners, which raises the likelihood of success and enhances performance on a fitness course.
Students will work together to finish a course, but they can also keep track of each other's progress via notifications.
When their partners finish a lesson, topic, or quiz, buddies can see it.
It aids in their performance evaluation and ensures t that they are completing the material at the anticipated rate.
Selling Online Fitness Training Courses Using BuddyBoss and LearnDash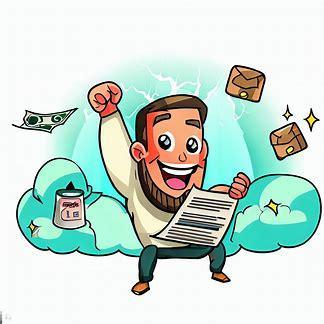 Online fitness courses have become a very popular way for people to learn new ways of healthy lifestyle in recent years. Unsurprisingly, as the popularity of online fitness courses grows, so does the rivalry among course designers. If you want to stand out and succeed in the design of online fitness courses, you must have a strategy for boosting your sales using BuddyBoss and LearnDash.
Understand your audience by showing empathy
Empathize with your audience and comprehend their difficulties and goals to sell an online fitness course that appeals to potential buyers. Putting yourself in your audience's position and considering the challenges they could encounter in accomplishing their long-term health and wellness goals is a wonderful way to do this. Learn how to use a client retention strategy to increase your clients' profitability!
Take various learning styles into account
When selling an online fitness course using BuddyBoss and LearnDash, it's crucial to consider different learning styles because everyone learns differently. For instance, while some prefer printed materials or audio recordings, others prefer video-based lectures. Understanding your audience's preferred learning methods will help you offer an interesting, useful, and profitable fitness course.
Address typical worries and misunderstandings
It's normal for people to have common worries and misconceptions about fitness, health, and wellness. For instance, people may worry about getting hurt while exercising or have misconceptions about the advantages of particular training routines. You can assist in allaying fears and establishing trust with your audience by addressing these worries and myths in your course.
How can you increase lead generation?
Another step in expanding and growing your online fitness course is lead generation, which is crucial for success. A lead is a person who expressed interest in your online fitness training and provided contact details, like their email address. Increasing the number of leads might boost sales because these people become potential customers.
You can offer various incentives in exchange for contact information, such as ebooks, webinars, or a free online fitness training sample using BuddyBoss and LearnDash.
Guidelines for Writing a Successful Lead Magnet:
Recognize your target: The first step in creating an effective lead magnet is understanding your target audience's needs and preferences. It is crucial to conduct market research to learn what themes, concerns, and solutions your audience is interested in.
Ensure simplicity: A lead magnet should be easy to utilize and shouldn't need too much time or effort from your potential customers. Be concise and direct.
Offer value: Your lead magnet should offer pertinent information your potential customers can't get elsewhere. It must be something they will cherish and want to keep.
Use appealing design: Your lead magnet should have a pleasing appearance and be easy to read. Make it stand out by using eye-catching fonts, colors, and graphics.
Triple the leads by paying attention to detail
Focusing on specificity is one of the finest ways to triple your lead generation. You can attract high-converting potential customers by creating lead magnets targeted to your audience's needs.
Consider, for instance, that you offer online fitness training covering marketing strategies. Instead of a generic lead magnet like "10 marketing recommendations," you may offer something more specific like "10 social media marketing advice for small businesses." By focusing more intently, you may reach a specific audience and deliver content that appeals to their needs and interests.
Making several lead magnets is another strategy to concentrate on specificity. Offer multiple lead magnets that cater to different segments of your audience. For example, if your course is about graphic design, have lead magnets for aspiring, experienced, and expert designers.
Up the volume of sales
Increasing sales is required to expand your online fitness course, but you must comprehend the distinction between revenue and profit. Sales are the total money earned from your online fitness course; profit is the amount still available after all expenses have been covered. Concentrate on increasing sales and reducing costs simultaneously to maximize profits.
One effective tactic for increasing sales is the use of Tripwire offers. An inexpensive good or service is known as a tripwire offer and is sent to potential clients immediately once they sign up for your lead magnet. A Tripwire offer seeks to convert your leads into paying clients by making an alluring offer that is difficult to refuse.
Guidelines for Writing a Tripwire Offer:
Keep the price low: A Tripwire offer aims to convert leads into paying customers rather than generate a profit. Therefore, keeping the price low and reasonable—typically under $10—is crucial.
Offer immediate value: Your Tripwire offer should offer your potential clients immediate value. You can achieve this by offering a digital version of the entire item, a service, or access to exclusive fitness content.
Make it pertinent: Your Tripwire offer must relate to your online course and target demographic. For instance, a nutrition guidebook or healthy lifestyle may be your Tripwire offer if your online course is about fitness.
Increasing the number of leads that become paying customers using Tripwire offers can enable you to quadruple your sales. Leads are quickly converted into paying customers with the help of a strong Tripwire offer.
Increase the course's margin
An increased margin is another effective way to expand your online fitness training business. The term "margin" refers to the profit made from each transaction after deducting any costs related to the goods or services being supplied. Raising your margin can increase your profitability without necessarily increasing your sales volume.
Three fantastic strategies to increase your profit are upsells, cross-sells, and packages/Bundling.
Upselling provides customers with an upgraded or higher-end version of the product or service they purchase.
Bundling offers customers a bundle deal with multiple products or services at a discounted price.
How to Use Upsells, Cross-Sells, and Bundles to Raise Your Margin:
Recognize your clientele: To deliver better products and services that are practical and pertinent to your clients, determine their needs.
Provide upscale options: Offer more expensive, premium versions of your fitness courses that offer more value or advantages.
Offer packages: Combine several goods or services at a bargain by creating bundles. Customers are enticed to spend more money with you while also saving money by doing this. Create a sense of urgency or scarcity around your offerings to persuade clients to act and make purchases.
Make it simple to buy: Make it simple for customers to buy extra goods or services by presenting them at the point of purchase or in follow-up emails.
Understanding your customers will enable you to offer premium alternatives, put together packages, and make your course simple to buy. It can significantly raise your profit margin.
Increase Your Buying Frequency
To grow an online fitness course, you must do more than attract new students and make one-time sales. To achieve sustainable development, focus on increasing the frequency of transactions with your present clientele.
Creating a strong sense of community and fostering brand loyalty can increase customer engagement and encourage repeat purchases. Customers connected to your brand who care about its success will likely make repeat purchases.
Tips for increasing purchase frequency
Make a rewards scheme: Loyalty programs are a great way to get repeat fitness business from customers, which will help you expand your online fitness business. As an illustration, Sephora's Beauty Insider program awards points to customers for each purchase they make. Free goods or special opportunities can be obtained by exchanging these points.
Send targeted email campaigns: Email marketing can also increase the frequency of purchases. Sending targeted promotions to clients who have already purchased your fitness course can convince them to try comparable training or make a second purchase. For instance, if a consumer buys a beginner's fitness course, you may email them an email marketing an advanced course or another relevant product, such as an exercise accessory.
Offer subscription services: Offering subscription services can increase customer retention and generate recurring revenue. For instance, a platform for fitness training might offer a subscription service so customers can access new training or exercises each month.
Create a feeling of urgency to motivate action: By creating a sense of urgency surrounding your products or services, you can persuade individuals to make more frequent purchases. You may, for instance, provide brief discounts or promotions that expire after a certain period.
Grow Your Online Training Business with Teknoflair
Partner with our LearnDash experts at Teknoflair to leverage LearnDash and BuddyBoss to create engaged online fitness communities. Let's discuss how we can help you sell more online courses!
People Also Ask
On LearnDash, how can I sell a course?
When using this integration, each user must register an account. The next step is to make a product in WooCommerce. You must modify your LearnDash course after setting up your product in WooCommerce. You are fully prepared to begin promoting your course.
How do I combine BuddyBoss and LearnDash?
Go to LearnDash LMS > Courses in the WordPress Dashboard. Select the preferred course by clicking the Edit button. Choose the BuddyBoss group you want to automatically enroll the member in from the Course Group meta box. Select Update from the menu.
Before creating an online course, how do I sell it?
Then, you introduce your course's outline and title to your intended audience (maybe by doing a webinar). Your soon-to-be-released online course should have a price and a clear sales objective to be financially viable.
What is the ideal page builder for LearnDash?
One of the most well-liked page builders for WordPress is Elementor. You can quickly add sales copy and pricing details to your course landing page to match the design of the rest of your course, thanks to templates they've made that are designed for the LearnDash course building platform.
What distinguishes BuddyBoss and LearnDash from one another?
Nothing distinguishes the two. The BuddyBoss Platform and Theme, offered by BuddyBoss for LearnDash and BuddyBoss for Online Communities, are the same product and bundle. The webpage for BuddyBoss for Learndash is solely for promotional use. The largest integration we have is with LearnDash.
Key take aways
Online Fitness Training: The fitness industry embraces online coaching and training due to its convenience and accessibility. Fitness trainers can expand their businesses by tapping into this trend and reaching a wider audience.
Diversify Course Offerings: To cater to a broader range of clients, consider offering a mix of classes, group seminars, and private instruction. This approach allows for personalization without overwhelming your schedule.
Why Sell Online: Selling fitness programs online using LearnDash and BuddyBoss enables trainers to reach a diverse clientele, expand beyond their physical facilities, and efficiently use their time.
Benefits of LearnDash: LearnDash offers user-friendly tools for creating and managing fitness courses, various payment options, and customizable course content. It also provides reporting features to track student progress.
Benefits of BuddyBoss: BuddyBoss complements LearnDash by enhancing the appearance of your online courses, integrating social features, and ensuring compatibility with WordPress plugins. It can also facilitate live sessions and forums for course engagement.
Understanding Your Audience: Empathize with your audience's fitness challenges and goals to create fitness courses that resonate with potential buyers.
Consider different learning styles: Tailor your fitness courses to accommodate various learning preferences, such as video lectures, printed materials, or audio recordings.
Address Common Concerns: To build trust and credibility with your audience, address common fitness concerns and misconceptions in your courses.
Lead Generation: Offer valuable lead magnets like eBooks or webinars to capture potential customer information and increase sales prospects.
Increase Sales: Use Tripwire offers, upselling, cross-selling, and bundling to boost sales and profitability without increasing sales volume.
Increase Margin: Focus on providing premium alternatives, creating packages, and simplifying the buying process to increase your profit margin.
Increase Purchase Frequency: Foster a sense of community and loyalty among your customers through loyalty programs, targeted email campaigns, subscription services, and a sense of urgency to encourage repeat purchases.
By implementing these strategies and leveraging LearnDash and BuddyBoss, fitness trainers can effectively market and sell online fitness courses, expand their client base, and enhance their fitness coaching business.
I am a professional copywriter helping businesses transform into brands using creative wordsmithery with a dash of rhetoric and creativity.