When it comes to creating online courses with LearnDash, selecting the best video hosting platform is paramount. It not only affects the delivery and viewing experience of your course videos but also plays a vital role in engaging learners and ensuring the success of your e-learning website. In this comprehensive guide, we will explore the top video hosting solutions for LearnDash that cater to different needs. From affordability and security to interactivity and advanced analytics, these platforms offer a range of features to enhance your online learning environment. Discover the best options and find the perfect fit for your educational website.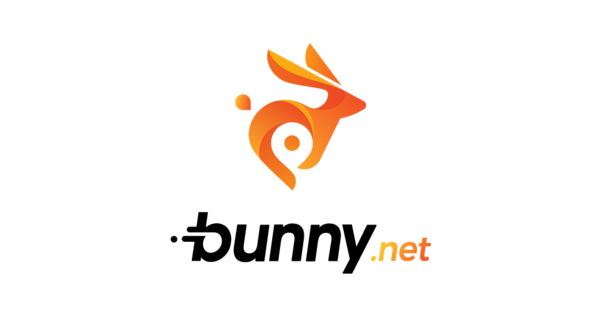 When it comes to delivering a seamless e-learning experience with LearnDash, Bunny.net CDN stands out as a powerful solution that can take your online courses to the next level. Bunny.net CDN offers a comprehensive set of features designed to supercharge your web applications, ensuring efficient content delivery, enhanced performance, and robust security. Let's delve into the features and technical aspects that make Bunny.net CDN the ideal choice for elevating your e-learning experience.
Key Features and Technical Aspects:
Performance Optimization: Bunny.net CDN is built to prioritize performance, providing powerful features that optimize content delivery and caching, resulting in faster page load times. With customizable caching, image optimization, and edge rules, you can squeeze out every millisecond of performance, ensuring a smooth and engaging learning experience for your students.
Global Network Reach: With Bunny.net CDN, you gain access to a vast network of 114 Points of Presence (PoPs) worldwide, powered by an 80+ Tbps backbone. This extensive network ensures that your e-learning content is delivered to users across the globe with minimal latency, providing a seamless learning experience regardless of their geographical location.
Robust Security Features: Protecting your e-learning content is paramount, and Bunny.net CDN offers robust security features to keep your content safe. With GEO blocking, network limits, token authentication, DDoS protection, and hotlinking protection, you have the tools to control access and defend against malicious attacks, ensuring the integrity and availability of your educational resources.
Insightful Analytics and Reporting: Bunny.net CDN provides comprehensive analytics and reporting tools, allowing you to gain valuable insights into your traffic. With live monitoring, real-time statistics, traffic reporting, and performance metrics, you can identify bottlenecks, monitor connectivity, and proactively optimize your infrastructure to provide an optimal e-learning experience.
Intuitive Control Panel: Managing your web presence is made easy with Bunny.net CDN's intuitive control panel. The user-friendly interface provides easy access to advanced features, including the Pull Zone manager, raw log explorer, security features, and insightful analytics. This simplifies the management of your e-learning content, allowing you to focus on creating exceptional courses with LearnDash.
By leveraging Bunny.net CDN for your LearnDash-powered e-learning platform, you can elevate the performance, security, and delivery of your educational content. Whether you are delivering video lessons, interactive quizzes, or resource materials, Bunny.net CDN ensures a seamless and engaging learning experience for your students.
When it comes to affordable and lightning-fast video hosting for LearnDash, Bunny.net CDN stands out as one of the best video hostings for LearnDash. With its global Content Delivery Network (CDN), Bunny.net ensures seamless video streaming and rapid loading times, providing an exceptional hosting experience.
Additionally, Bunny.net integrates seamlessly with Presto Player, an advanced video player that enhances the viewing experience with customizable features such as chapters and playback speed control. This powerful combination guarantees active engagement throughout the course while offering competitive and flexible pricing plans. Safeguard your LearnDash course videos with encryption, password protection, and domain restrictions, making them accessible only to authorized users. With Bunny.net CDN, you can host your LearnDash course videos without breaking the bank.
Vimeo: Professional Video Hosting with Customization and Analytics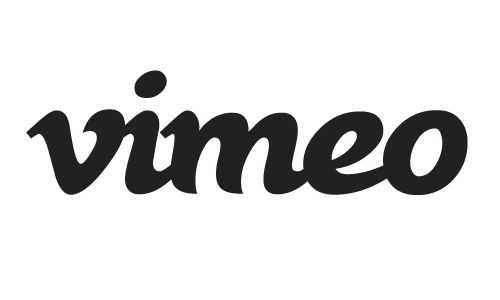 Vimeo is a powerful all-in-one video platform that caters to various video needs, including hosting virtual events. With Vimeo, you can effortlessly create, manage, and share videos and virtual events that captivate and engage your audience. Whether you're looking to enhance your video marketing efforts, improve employee communications, or monetize your video content, Vimeo has got you covered. Here are some key features and technical aspects of Vimeo:
Video Marketing: Reach new customers and excite your existing audience with branded videos, virtual events, and webinars that can be easily shared across different platforms.
Employee Communications: Inspire your teams and streamline remote onboarding, training, and collaboration through interactive town halls and engaging video experiences.
Video Monetization: Create a subscription video business using Vimeo's customizable website and app, opening up new revenue streams for your valuable content.
API: Vimeo offers an API that allows for seamless integration and customization, enabling developers to enhance the platform's functionality to suit specific requirements.
Closed Captions: Add closed captions to your videos, making them accessible to a wider audience and complying with accessibility standards.
Collaboration Tools: Collaborate effectively with team members by utilizing commenting and notes features, allowing for real-time feedback and collaboration on video projects.
Privacy Options: Privacy Options: Choose from a variety of privacy settings to control who can access your videos, whether it's for public viewing, limited access, or password-protected content. Paid users also have access to domain-level privacy, which means that you can choose what specific website you want to allow your video to be embedded on.
Reporting and Analytics: Gain valuable insights into your video performance with comprehensive reporting and analytics tools, allowing you to track engagement, views, and audience behavior.
SEO Management: Optimize your videos for search engines with Vimeo's SEO management tools, helping to improve discoverability and drive organic traffic to your video content.
Single Sign-On (SSO): Streamline access to your Vimeo account by integrating with single sign-on systems, simplifying user authentication and enhancing security.
Social Media Integration: Seamlessly share your videos across various social media platforms, expanding your reach and maximizing exposure.
Video Looping: Create seamless loops of your videos to engage viewers and highlight specific content or moments.
Video Tagging: Organize and categorize your videos with tags, making it easier for users to search and discover relevant content.
Visual Analytics: Get a visual representation of your video data with Vimeo's visual analytics, enabling you to understand audience engagement and make data-driven decisions.
Integrations: Vimeo seamlessly integrates with your existing workflow, ensuring a smooth transition and uninterrupted productivity.
Vimeo offers a wide range of features and technical capabilities to enhance your video experience, including access controls and permissions, activity dashboards, customizable branding and templates, engagement tracking, live streaming, mobile screen support, multi-channel distribution and marketing, video archiving and management, video editing, and much more.
For those in the e-learning space, Vimeo can be integrated with platforms like LearnDash, making it an ideal choice for delivering educational content and online courses. Vimeo's robust features and integration options enable seamless content delivery, enhanced user engagement, and effective tracking and analytics.
Wistia: Feature-Rich Video Hosting Platform for Learhosting for LearnDashnDash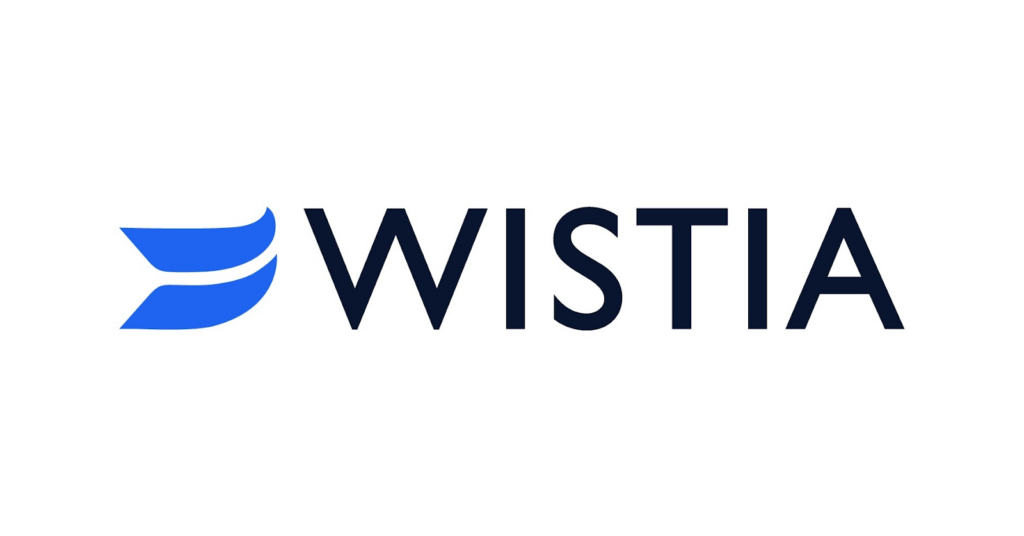 Wistia is Considered one of the best video hosting for Learndash. It offers a comprehensive set of features designed to enhance video hosting for LearnDash. Consider the advantages of using Wistia for your e-learning website:
Video Creation and Editing: Record high-quality videos using Wistia's screen and webcam recorder, and easily trim and edit your content to enhance its professional look.
Customizable Player and Video Galleries: Match your brand's aesthetics with Wistia's custom video player and create visually appealing video galleries using Channels.
Cloud-based Video CMS: Store, manage, and share your videos and audio content with your team in one centralized location.
Seamless Embedding: Effortlessly embed videos on your website, ensuring fast loading times and seamless integration into your website design.
Video SEO and Audience Reach: Wistia optimizes your videos for search engines and offers native integrations with Facebook and Google, helping you reach new audiences.
Video Engagement Tools: Keep viewers engaged by adding calls to action or annotation links to your videos, encouraging them to spend more time with your brand.
Lead Generation: Utilize Wistia's Turnstile feature to collect leads directly from your videos and integrate them with your marketing automation platform for effective lead nurturing.
Video Analytics and A/B Testing: Gain access to powerful video metrics to understand how videos impact your marketing funnel and run A/B tests to optimize customizations for your business.
Integrations: Connect Wistia with your existing marketing automation platform and other tools to ensure seamless data integration and streamline your workflow.
Wistia offers a user-friendly interface and provides guidance through its comprehensive guides, catering to both beginners and experienced video marketers. Trusted by over 375,000 customers, Wistia provides reliable and secure video hosting, ensuring fast loading times and an ad-free viewing experience for your audience. With Wistia, you can create, host, market, and analyze the impact of your videos, all within one platform, making it an essential tool for any business's video marketing strategy.
Spotlightr: Advanced Video Hosting Solution with Interactive Features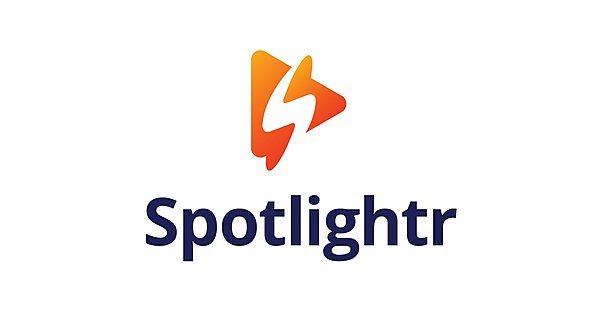 Spotlightr is an all-in-one video hosting and analytics platform that offers a range of powerful features and technical capabilities. Whether you're a course creator or a marketer, Spotlightr provides a secure and flexible solution to host, market, gate, protect, promote, track, and analyze your videos. Here are some key features and technical aspects of Spotlightr:
Secure Video Hosting: Encrypt your videos against downloads and host your files wherever you prefer while ensuring the utmost security for your content.
Branded Player and Watch Page: Customize your video player and watch page with your own branding elements, including your logo and color palette, for seamless integration with your brand.
Hybrid Hosting: Benefit from Spotlightr's unique hybrid hosting, where you can host your videos anywhere while still leveraging the platform's powerful player and features.
Supercharged Features: Enjoy advanced features such as auto-optimized resolutions, 4K support, fast servers, progress analytics, email gating, email integration, pay-per-view, and more.
Content Protection: Protect your videos with HLS encryption and polymorphic access tokens to prevent unauthorized downloads and ensure your hard work remains secure.
Dynamic Watermarks: Prevent piracy by overlaying dynamic IP watermarks on your videos, making it challenging for determined pirates to capture your content.
Seamless Updates: Easily update your video content without breaking links or embeds, ensuring your audience can access the latest information and stats.
Integration with WordPress and LearnDash: Spotlightr offers a free WordPress plugin and integration with LearnDash, allowing for a seamless experience between your encrypted videos and your WordPress site or LearnDash course.
Quizzes and Progress Tracking: Create and embed quizzes within your videos, track student progress, and gain insights into quiz results, video completion, and cohort tracking.
Overlay Features: Enhance your videos with overlays, including text, images, links, and HTML overlays, without the need for lengthy video editing.
Flexible Video Gating: Gate your videos based on payment, email, share, or other methods to control access and generate leads effectively.
High-Speed and Global Delivery: Spotlightr supports 4K content, offers drag-and-drop uploading, ensures global delivery with high speed, and optimizes video resolutions for seamless playback on any device.
Integration with YouTube and Amazon S3: Stream videos hosted on YouTube ad-free and leverage the HTML5 player for compatibility across platforms while removing ads and related videos.
Spotlightr provides an all-encompassing solution for hosting, marketing, protecting, and analyzing your videos, allowing you to take control of your video content and engage your audience effectively. With its advanced features, technical capabilities, and seamless integrations, Spotlightr is a versatile platform that caters to the needs of course creators, marketers, and businesses of all sizes.
YouTube: Widely Accessible Video Hosting Platform for LearnDash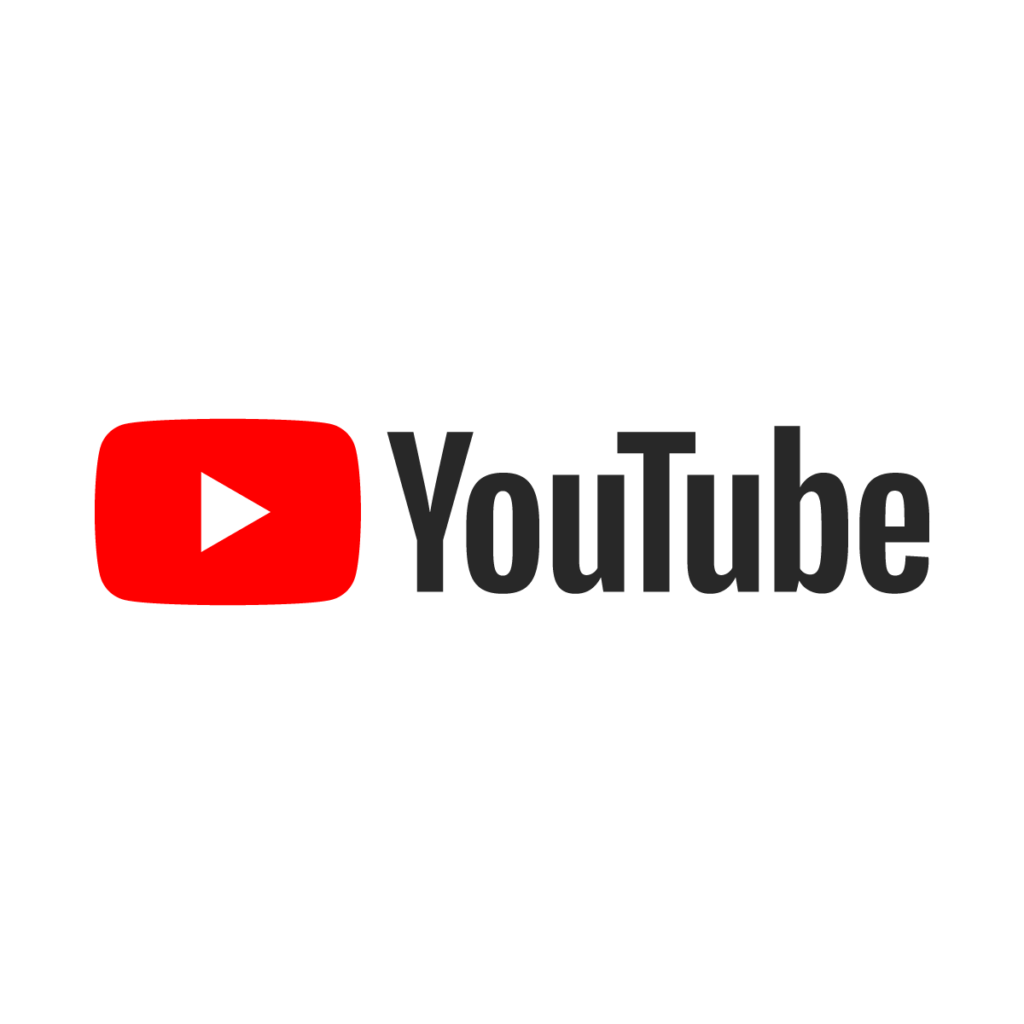 YouTube, a popular and widely accessible video hosting option, can be leveraged for LearnDash courses. Consider the advantages of using YouTube as your video hosting platform:
Extensive Reach: YouTube has a vast user base, providing your LearnDash course videos with the potential to reach a wider audience.
Cost-Effective Solution: YouTube's hosting service is free, making it an attractive option for those on a tight budget.
Embedding Capabilities: Easily embed YouTube videos into your LearnDash courses, allowing learners to access the content directly on your e-learning website.
Social Engagement: YouTube provides a platform for students to engage with your course videos through comments, likes, and shares, fostering a sense of community and encouraging collaboration.
Vdocipher: Secure and Best Video Hosting for LearnDash Courses

VdoCipher is a secure video hosting platform that offers robust features and advanced technology to protect your video content and prevent unauthorized downloads and piracy. With its DRM (Digital Rights Management) encryption, VdoCipher ensures that your videos are safeguarded against any downloader or plugin attempting to grab your content. It utilizes Widevine DRM, a Hollywood-certified security measure, to provide the highest level of protection against video piracy. Here are some key features and technical aspects of VdoCipher:
DRM Encrypted Streaming: VdoCipher's DRM encryption technology ensures that your content remains secure and inaccessible to unauthorized users or downloaders.
Dynamic Watermarking: By applying viewer-specific moving or static watermarks, VdoCipher discourages screen capture and adds an additional layer of security. Customizable watermark options include email, user ID, IP, and timestamp information.
Amazon AWS Server + CDN: VdoCipher leverages the power of Amazon AWS servers and CDN infrastructure across six continents, ensuring smooth video playback and efficient delivery worldwide.
Custom Video Player: Tailor the video player to your specific needs with VdoCipher's customizable features, including easy toggles, speed control, multi-quality adaptive streaming, responsive player design, and the ability to add subtitles.
Plugins for WordPress & Moodle: Seamlessly integrate VdoCipher with popular content management systems like WordPress and Moodle, enabling DRM and watermark security for e-learning platforms.
APIs & SDKs: VdoCipher offers APIs and SDKs that allow you to integrate and automate your workflow for video upload and embedding.
Device Compatibility: Reach a global audience on desktop, Android, and iOS devices with SDK integration support for native Android and iOS apps. VdoCipher's HTML5 adaptive player ensures a smooth playback experience across devices.
Easy Dashboard: VdoCipher provides an intuitive dashboard where you can upload or import videos, configure security settings, customize thumbnails and subtitles, organize videos in folders, and access video analytics.
VdoCipher is an ideal solution for e-learning and media platforms, providing secure video streaming, scalability, and smooth delivery to your users. Its strong DRM encryption, dynamic watermarking, and integration capabilities make it a reliable choice for protecting your valuable video content. Whether you're using the LearnDash plugin for your e-learning website or managing a comprehensive e-learning platform, VdoCipher ensures the highest level of security and seamless video playback.
Google Drive: Simple and Accessible Video Hosting Solution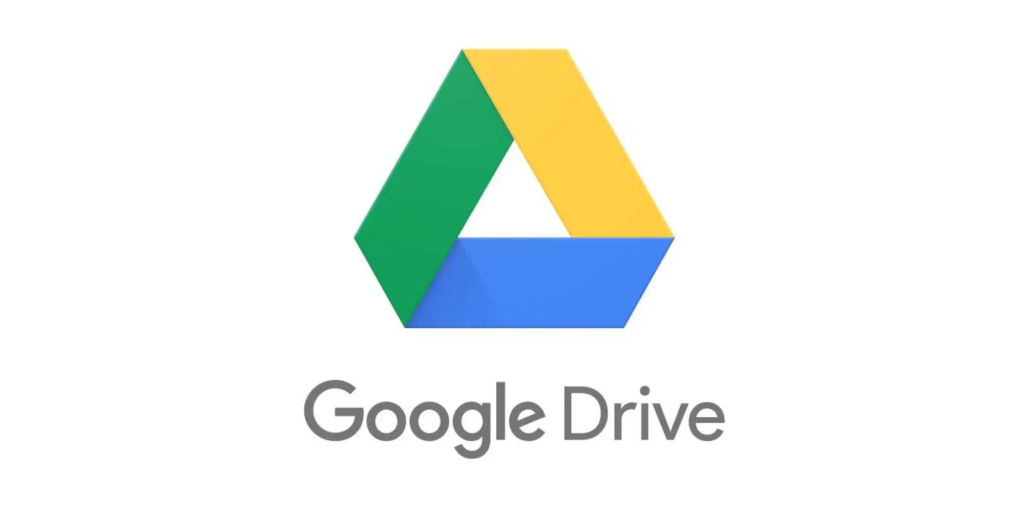 Google Drive can serve as a straightforward and accessible video hosting option for LearnDash courses. Consider the advantages of leveraging Google Drive:
Easy File Management: Organize your LearnDash course videos in Google Drive folders for efficient file management.
Embedding Capability: Embed Google Drive videos directly into your LearnDash courses, enabling learners to watch the content without leaving your website.
Collaboration Features: Google Drive allows for collaborative video editing and sharing, making it an excellent choice for team-based course creation or peer review.
Reliable Hosting: Google Drive's infrastructure ensures reliable video hosting and seamless playback, contributing to a smooth learning experience for your students.
Moreover, embedding Google Drive videos in other platforms, such as websites or blogs, is possible by following simple instructions. For example, one can refer to the guide on "How to Embed Google Drive Video in WordPress" provided by Code Astrology [https://codeastrology.com/how-to-embed-google-drive-video-in-wordpress/]. This demonstrates how Google Drive can be utilized beyond its conventional usage and serve as an alternative video hosting platform.
Dacast: Secure and Scalable Video Hosting Platform

Dacast is a secure and scalable video hosting platform suitable for LearnDash courses. Consider the following advantages of using Dacast:
Secure Video Hosting: Dacast offers secure video hosting through its all-in-one streaming platform. You can confidently deliver your e-learning content to your audience, knowing that it is protected with advanced security measures.
Video Monetization: With Dacast, you can unlock new revenue streams by monetizing your e-learning videos. Whether it's through pay-per-view, subscriptions, or advertising, Dacast provides the tools and flexibility to boost your revenue from your educational content.
Reliable Live Event Streaming: Dacast ensures flawless live event streaming for interactive online classrooms, webinars, or virtual training sessions. With top-tier content delivery networks (CDNs), you can rely on Dacast to provide a seamless and reliable streaming experience for your learners.
Seamless Integration with LearnDash: Dacast seamlessly integrates with LearnDash, allowing you to embed your videos directly into your e-learning courses. This integration simplifies the process of managing and delivering your educational content, enhancing the learning experience for your students.
HTML5 Video Player: Reach your audience across all devices with Dacast's HTML5 video player. Whether your learners are accessing your courses on desktops, tablets, or smartphones, they can easily engage with your video content without any compatibility issues.
Security Features: Protect your LearnDash course videos with password protection, domain restrictions, and DRM encryption to ensure that only authorized users can access the content.
Scalable Infrastructure: Dacast's robust infrastructure allows for seamless streaming and playback of LearnDash course videos, even during high-demand periods.
Live Streaming Capabilities: Engage your learners in real time by incorporating live streaming sessions into your LearnDash courses using Dacast's live streaming features.
API Integration: Integrate Dacast seamlessly into your LearnDash platform using their API, enabling easy video management and playback within your e-learning website.

Publitio is a robust cloud-based solution designed to streamline the delivery of online videos and images. With its simple, scalable, and secure storage infrastructure coupled with a powerful global CDN, Publitio addresses common challenges associated with hosting, uploading, converting, and protecting media files. By providing blazingly fast delivery and offering a range of essential features, Publitio empowers users to optimize their media assets while maintaining full control and flexibility.
Following are the bullet points provide an overview of the key features and functionalities offered by Publitio, enabling users to efficiently manage and deliver their online videos and images.
Transform: Leverage URL-based transformations to perform on-the-fly transcoding of videos, conversion to different formats, and apply various adjustments like resizing, cropping, and watermarking to both images and videos.
Protect: Ensure the security of your files by making them private and playable only on your designated domain. Enable HLS video encryption to prevent unauthorized downloads.
Share: Publitio simplifies the sharing process, eliminating the need for complex programming. Share your files effortlessly through simple links or embed them seamlessly into your website or application.
Change file formats on the fly: Utilize URL-based transformations to change file formats effortlessly. Transcode your files, resize images, crop videos, add watermarks, and adjust quality with a simple change in the file URL.
Analytics: Gain valuable insights into the performance and engagement of your files with Publitio's analytics feature. This tool provides data analysis to help you understand how your files are being received and utilized by your audience.
Simple integration via REST API: Integrate Publitio seamlessly into your workflow using the REST API. Download SDKs or plugins of your choice to upload, process, manage, and publish videos, images, and audio with ease.
Customizable Video Player: Enhance the viewing experience and monetize your videos with Publitio's customizable video player. It supports VAST/IMA Ad Tags, allowing you to maximize revenue opportunities.
HLS Video Streaming & Encryption: Add an extra layer of protection to your videos with HLS video streaming and encryption. This industry-standard method ensures secure video delivery and protects your content during online distribution.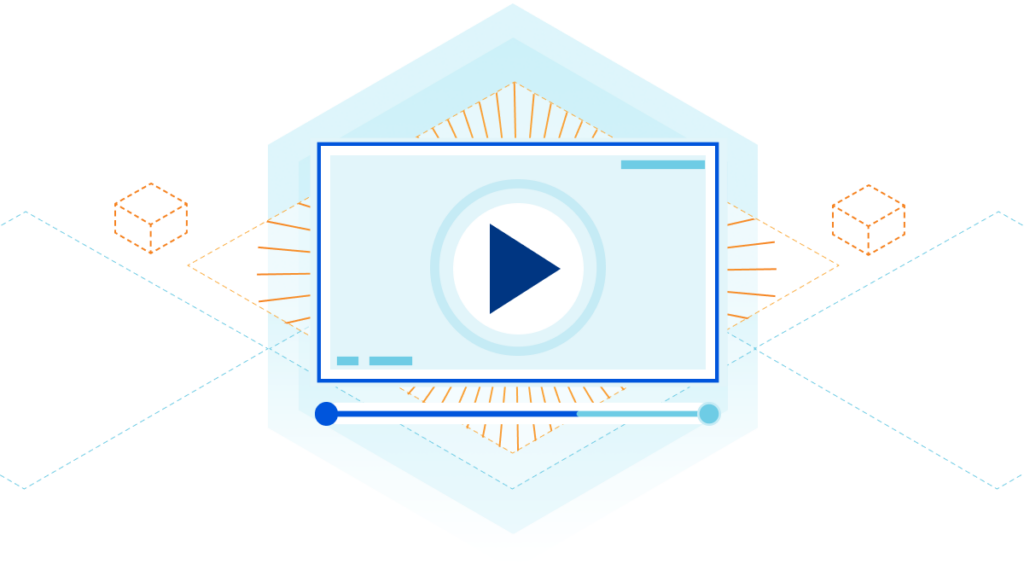 Cloudflare Stream is a powerful video hosting solution that can elevate your e-learning experience with LearnDash. With its serverless live and on-demand video streaming capabilities, Cloudflare Stream offers a comprehensive set of features designed to deliver exceptional video content to learners across the globe. Here are some features of Cloudflare System:
Serverless live and on-demand video streaming
Upload, store, encode, and deliver live and on-demand video with one API
Instant video streaming from Cloudflare's global network
Quick and easy setup, start streaming in less than 5 minutes
Reliable and highly performant on-demand video experience for users worldwide, regardless of connection speed or device
Support for all common video formats, automatically standardized for playback on any device or connection
Generate thumbnail previews without any coding required
Monetization options with Video Advertising Serving Template (VAST) format for serving ads before, during, or after videos
Exceptional live streaming experience with broad compatibility using RTMP or SRT protocols
Simulcasting to any destination supporting RTMP or SRT for easy restreaming
Automatic recording of live streams for easy access to content later
Simplified pricing structure with clear costs for streaming and storage
Free player included, no additional costs for serving global users
No need for integration with an external open source player
Avoid unexpected high additional costs for data egress
Consistent CDN costs for data center usage across global regions
One of the top platforms that can elevate your video hosting capabilities is Amazon S3 (Simple Storage Service) combined with Amazon CloudFront. This powerful duo offers a solution for storing, accelerating, and delivering your content at scale while reducing costs and ensuring enhanced security.
Here are some Features:
Storing and Accelerating your Content while Increasing Security and Reducing Cost
Launch a new S3 bucket and new Cloudfront distribution along with an ACM certificate using CloudFormation Stack C
Store and deliver your content with speed and scale
Utilize Amazon S3 to store your static content in a secure and scalable way
Leverage the automatic scalability of S3 buckets, eliminating the need for specific storage space planning
Benefit from the serverless nature of S3, removing the burden of managing and patching servers for file storage
Enhance content delivery speed and scalability by incorporating Amazon CloudFront, a content delivery network (CDN) service
Utilize CloudFront's edge locations to cache and serve content closer to your users, improving performance
Reduce the load on your S3 bucket and achieve faster response times through CloudFront caching capabilities
Leverage CloudFront's integration with the AWS global private network for optimized performance of both static and dynamic content
Secure your content with additional access restrictions such as geo-restrictions, signed URLs, and signed cookies
Protect your content with Origin Access Identity (OAI), restricting access to your S3 bucket only through CloudFront
Leverage CloudFront's integration with AWS WAF and AWS Shield to safeguard your content from web exploits and DDoS attacks
Simplify the setup process with CloudFormation templates, enabling easy provisioning of S3 and CloudFront services
Choose between creating a new S3 bucket and CloudFront distribution or assigning CloudFront to an existing S3 bucket
Follow step-by-step instructions provided to replicate the setup in your own environment
Evaluate the performance improvements of CloudFront by comparing load times from different geographic locations
Experience faster content delivery and enhanced security with the combined power of Amazon S3 and Amazon CloudFront for your LearnDash video hosting needs.
Final Words
Selecting the right video hosting solution for your LearnDash courses is crucial for delivering a seamless and engaging e-learning experience. Whether you prioritize affordability, interactivity, security, or advanced analytics, the options mentioned in this article provide excellent choices for hosting your course videos. Evaluate your specific requirements and choose a platform that aligns with your goals and budget, ensuring that your LearnDash courses captivate and educate your learners effectively. Elevate your e-learning experience with the best video hosting platforms for LearnDash.