Hosting a large-scale LearnDash and BuddyBoss website for high traffic and optimal performance requires careful consideration and a hosting solution that meets specific requirements. Unlike traditional WordPress sites, these applications experience significant user logins and demand a different approach to caching. In this blog, we will explore the key factors to consider when determining the best hosting solution for LearnDash and BuddyBoss websites, including speed and performance, price, flexibility, and support. We will also discuss different types of hosting options available and highlight some high-performance hosting providers suitable for hosting LMS websites.

Determining the Best Hosting for LearnDash
Speed and Performance
The optimal hosting solution for LearnDash is comparable to the top choice for eCommerce or membership sites. This similarity arises from the fact that all three types of sites are applications that experience significant user logins. This sets them apart from most WordPress sites, which are primarily blogs or corporate websites and can be easily cached.
However, achieving high speed and performance for application sites is considerably more challenging than for blogs and brochure websites. It necessitates a different approach to caching, one that specifically caters to the requirements of LearnDash.
Price
While evaluating various hosting providers, you'll come across numerous claims about their ability to deliver speed, support, and security. It's a common refrain from almost everyone. However, not all hosting providers are equal in fulfilling these promises. Although price alone doesn't provide the complete picture, it does offer valuable insights into the equation.
Flexibility
When searching for the optimal hosting solution for LearnDash, your specific needs may involve managing multiple websites under sub-domains. This necessitates a level of flexibility that may not always be available when a host offers only a single site within their pricing structure.
Moreover, flexibility is also crucial when it comes to tailoring your caching strategy.
Support
Within the realm of web hosting, there exist, providers that excel in delivering exceptional support, while others fall short in this aspect. This becomes a concern when managing a website that consistently receives user logins and continuous site traffic. In such cases, downtime or neglecting the site for even a day is not an option.
Hence, it is crucial to have access to support personnel who possess a deep understanding of WordPress and won't resort to recommending the disabling of all plugins as a standard approach.
Types of hosting
Web hosting is a vital foundation for online presence, but with numerous options available, it's important to understand the different types. From cost-effective shared hosting to performance-focused VPS and dedicated servers, and flexible cloud hosting, each offers distinct features and resources. Let's explore these hosting types to help you choose the ideal solution for your online needs.
Here are the types of hosting:
Shared Hosting: In shared hosting, multiple websites are hosted on a single physical server and share its resources such as CPU, memory, and disk space. It is an economical option but offers limited resources and less control compared to other hosting types.
VPS (Virtual Private Server): VPS hosting involves dividing a physical server into multiple virtual servers, providing each website with dedicated resources and greater control. It offers better performance and scalability than shared hosting and is suitable for websites with moderate traffic.
Cloud Hosting: Cloud hosting utilizes a network of interconnected servers, often located in different data centers. This distributed infrastructure allows for high scalability, as resources can be allocated dynamically based on demand. It offers reliability, flexibility, and scalability, and is suitable for websites with fluctuating or high traffic.
Cloud Server Provisioner: Cloud server provisioner is not a specific type of hosting, but rather a tool or service that automates the process of deploying and managing cloud servers. It simplifies the provisioning and configuration of cloud servers across multiple providers and can be used with various hosting types, including VPS and cloud hosting.
Dedicated Server: In dedicated hosting, a single physical server is entirely dedicated to one website or application. The client has full control over the server's resources, including CPU, memory, storage, and bandwidth. It offers high performance, security, and customization options but is typically more expensive and requires technical expertise to manage.
LearnDash Hosting Specs to Consider
Factors to Consider for LearnDash Hosting Specifications Outlined below are essential factors to evaluate while searching for a LearnDash hosting provider. The significance of each factor may differ based on your individual requirements, but this comprehensive list will provide an overview of specifications to consider.
Server Location
Many hosting providers provide the option of selecting from multiple server locations. This pertains to the physical data center where your server is housed.
If your target audience is global, the server location may not be of utmost importance. However, if your website caters to a specific region, it is advisable to opt for a server location that is in close proximity to that particular region.
Efficient and User-Friendly Staging Environment
Having a staging environment is essential as it provides a secure space for testing changes before deploying them to the live site. This is particularly valuable when customizing themes, experimenting with new Elementor templates, installing plugins, or implementing custom code.
When selecting a hosting provider for your LearnDash site, it is crucial to ensure that they offer a staging or testing area that is easy to set up. Look for features such as one-click buttons that facilitate the effortless duplication of your live site to the staging environment.
Flexible and Expandable Infrastructure
Scalable infrastructure denotes the capability to enhance server resources and seamlessly transition between hosting plans as your requirements evolve. Typically, companies that leverage cloud hosting infrastructure excel in this aspect.
Having the ability to stay with the same hosting provider and platform as your audience expands enables you to concentrate on delivering value to your students. It is crucial to ensure that your chosen host has the capacity to grow alongside your needs.
Monthly Visit Limit or Bandwidth
The majority of hosting providers enforce a monthly limit on the number of visits your website can accommodate. It is crucial to assess this limit based on the popularity of your courses to ensure you stay within the allocated range. It's worth noting that different hosts have varying approaches to handling overages.
To determine the approximate number of visits required, utilize analytics software to analyze historical trends. If you're in the initial stages, it may be prudent to consider a smaller plan, while keeping the other specifications in mind.
Up-to-Date PHP Version
PHP serves as the coding language that empowers WordPress and LearnDash. Similar to any software, it undergoes continuous updates and enhancements. The most recent version always ensures maximum security and often incorporates performance enhancements.
It is essential to verify that your LearnDash hosting provider allows the utilization of the latest PHP version.
As of March 2023, it is recommended to employ PHP 8.0 or a higher version. PHP 8.1 and 8.2 are both stable and should be provided by your hosting service, although certain WordPress themes and plugins may not be fully compatible. Prior to updating, it is advisable to assess PHP 8+ on a staging site and confirm compatibility with plugin developers.
Automated and Regular Backups
Regularly backing up your LMS, particularly LearnDash, is of utmost importance. LearnDash websites often rely on multiple plugins to operate their learning management systems, and WordPress itself consistently releases software updates. With constant updates occurring on your site, it becomes crucial to have the ability to revert back to a previous state if needed.
The ideal LearnDash hosting provider will automatically back up your site at least once a day. Moreover, they will offer on-demand backup options, enabling you to create backups before and after making specific changes, which is highly advantageous.
PHP Workers
PHP workers play a crucial role in managing the number of concurrent uncached requests your website can handle simultaneously. They collaborate with the CPU to process server requests and deliver content back to your site visitors. Additionally, PHP workers are responsible for handling database queries whenever your site requires them.
For dynamic websites such as an LMS running LearnDash or a community site with a discussion forum, starting with 4 PHP workers is generally recommended. The precise number required depends on various factors such as your chosen theme, plugins, optimization of PHP code, and the level of concurrent traffic your site experiences.
RAM and CPU Resources
Memory (RAM) and processing power (CPU) are vital server components that enhance the server's capacity to process information efficiently. The utilization of resource-intensive plugins, particularly those that introduce significant features, necessitates a greater allocation of RAM and CPU cores.
As your website traffic grows, it becomes essential to have increased power, especially if a substantial number of visitors are accessing your site simultaneously.
Certain managed WordPress hosting providers may not explicitly display RAM and CPU specifications in their plans. However, you can inquire about these details from their sales team. Alternatively, more advanced hosting options often prioritize and highlight these resources in their plans.
Content Delivery Network (CDN)
A CDN is highly recommended if you have a global audience or if your audience is dispersed across different regions in the United States. In essence, a CDN creates copies of your files on multiple servers and delivers them to your users from the server location closest to them. This results in faster content delivery, which is always advantageous.
Setting up a third-party CDN is possible regardless of the web hosting provider you choose, but it can be more complex to configure. Fortunately, several of our recommended LearnDash hosting providers include a built-in CDN in their hosting plans, which is particularly beneficial for beginners and non-technical site managers.
Kinsta offers a built-in Cloudflare CDN integration, ensuring seamless content delivery. Cloudways previously had its own CDN but transitioned to a Cloudflare CDN in 2022.
WordPress-Centric Security
Ensuring robust security measures is crucial for any website, but it becomes even more critical when your site handles sensitive user data such as course information and payment details. It's worth noting that not all general web hosts optimize their servers specifically for WordPress.
We strongly advise opting for a hosting company that specializes in WordPress. These providers prioritize WordPress-specific security and implement additional measures to safeguard against potential hacking attempts tailored to the WordPress platform.
Website Monitoring
Monitoring the uptime and downtime of your site is crucial, and numerous tools are available for this purpose. While it is less common for hosting providers to offer this service directly, some do provide it. Alternatively, certain hosts collaborate with third-party monitoring services, ensuring easy accessibility to essential monitoring data for your website.
Object Caching
Object caching involves the storage of database queries in memory (RAM), eliminating the need for PHP code execution to retrieve previously executed queries from the database. This caching mechanism helps reduce the dependency on PHP workers and enables faster content delivery to website visitors.
Redis and Memcached are the two prevalent forms of object caching, with Redis being the more commonly utilized option. It is recommended to consult with your hosting provider to determine if they offer object caching, whether any additional fees apply, and whether it would be beneficial for your specific scenario.
Both Kinsta and Cloudways provide Redis object caching, while Pressidium may offer it as well, although it wasn't explicitly mentioned in their featured offerings.
In-Depth Server Performance Metrics
The server performance metrics discussed here differ from the user-centric analytics provided by Google Analytics. Instead, these metrics focus on assessing the performance of your server itself. They provide valuable insights that are not typically captured by standard user analytics tools.
These performance metrics encompass:
Number and types of error response codes
Response times for PHP and MySQL
CDN utilization
AJAX usage
Cache hits and misses
A hosting provider that offers such comprehensive performance details demonstrates a genuine dedication to optimizing server performance. Access to these metrics allows for more precise performance audits of your LearnDash site, empowering you to identify and address potential bottlenecks more effectively.
Flexible Multi-User Permissions
Having the ability to manage user permissions is extremely beneficial when collaborating with others to develop your LearnDash site. Whether you have a team or plan to engage the services of a developer or freelancer, it is essential to choose a hosting provider that offers effortless user management capabilities. This includes the ability to easily add users to your account and grant them specific access privileges tailored to their role, without granting unnecessary permissions.
Why Hosting LMS Websites Is Different?
When it comes to facilitating digital learning, a learning management system (LMS) plays a unique role. If you provide online courses or educational materials, opting for an LMS website is often the ideal choice, thanks to the numerous advantages and enhancements that it offers to online learning platforms.
Caching strategies fail for Dynamic Content Websites
One common cause of slow site loading times is the inability of a website to swiftly download its content. This delay in loading can be detrimental, as Google reports that 53% of visitors tend to abandon a site if it fails to load within 3 seconds. Consequently, optimizing page loading times becomes crucial in reducing bounce rates and retaining users. Content caching serves as a solution to address this issue, significantly improving the overall user experience and retention.

Caching involves the process of storing copies of specific assets (such as images, CSS, JavaScript, etc.) and page content on a user's computer. Additionally, a web hosting server can cache this data as well, aiming to minimize the workload required to deliver a webpage to a visitor. This can be easily achieved with the help of WordPress caching plugins, enabling rapid optimization of page loading times. For instance, in a simple WordPress blog or portfolio, where users see the same content, caching assets prove effective in ensuring quick site loading.

However, online learning platforms face a challenge when it comes to caching content. This is because each user has unique course materials, progress, recommendations, and other personalized elements, making caching impractical. Consequently, website owners of such platforms face heightened pressure in selecting a high-quality hosting service to ensure optimal website performance.
Concurrent Users
Concurrent users are the number of individuals accessing your website simultaneously. While handling concurrent users is relatively straightforward for simple WordPress websites, where most content can be cached and users view the same information, it becomes considerably more intricate when it comes to learning platforms. The personalized nature of such platforms makes caching nearly impossible, as every aspect, from backgrounds and colors to recommendations, advertisements, promotions, pop-ups, and buttons, is tailored to each user's specific preferences. Consequently, your website faces a significant load in simultaneously serving personalized pages to multiple concurrent users.
To address this challenge, it is crucial to conduct thorough research and make a wise choice when selecting a hosting service that aligns with your website's requirements. If the chosen hosting option fails to handle concurrent users efficiently, you may experience a loss in sales, customers, and opportunities.
Several factors can impact the concurrent usage of your platform, including:
Drip content: Simultaneous access by students to content released gradually over time.
Course forums: Live feeds and personalized media generated for each student contribute to increased concurrent usage.
Limited-time courses: Limited content availability heightens the likelihood of simultaneous access by students.
When designing your website, it is essential to consider these factors, as they can significantly influence your concurrent user count.
Some high-performance hosting options:
High-Performance Hosting Options for Starters
With over a million websites relying on their services, WP Engine stands out by optimizing their servers specifically for WordPress, resulting in a significant boost in website speed for customers. Their security features are impressive, including proactive threat blocking, free SSL and SSH, and the option to purchase additional security add-ons like a managed WAF and DDoS mitigation.
Additionally, WP Engine's basic features such as automatic plugin updates and site monitoring require paid add-ons. Pricing starts at $24 per month, with a discounted rate of $20 per month for annual payments, and they offer a generous 60-day money-back guarantee.
With powerful server infrastructure and a choice of 35 data centers worldwide, Kinsta ensures fast performance and global reach. Their easy-to-use dashboard enables edge caching, remote server access, and application performance monitoring.
Additional benefits include enterprise-grade security features, SSL management, HTTP/3 support, daily backups, and 24/7 uptime monitoring. However, plan limitations on monthly visitors, storage, and PHP workers exist. Despite the higher price point, Kinsta remains an excellent option for those seeking reliable and feature-rich hosting. Plans start at $35 per month.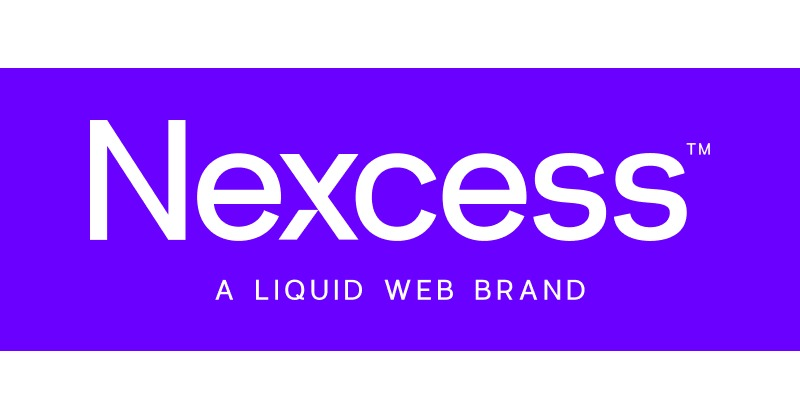 With a generous number of PHP workers and autoscaling capabilities, Nexcess ensures fast loading times and seamless performance during traffic surges. It includes cloud acceleration, dimensional caching, and bundled features like Object Cache Pro and Cloudflare CDN for enhanced speed.
Security features such as PCI-compliant infrastructure, daily backups, free SSL certificates, and automatic plugin updates provide peace of mind. Despite its robust offerings, Nexcess remains cost-effective, starting with an entry-level plan that offers ample resources. There are no limits on website traffic, and overage fees are not imposed. Monthly plans start at $7.60 for the first 3 months, then $19 per month, with a 30-day money-back guarantee and two months free for annual payments.

Siteground offers an affordable and beginner-friendly hosting experience with an intuitive interface. Siteground provides automatic WordPress installation and a quick-start kit for easy setup. Additionally, they offer free migration tools for effortless transfer from other hosts. Siteground takes care of essential site management tasks with features like WordPress auto-updates, daily backups, and various security measures.
They prioritize WordPress-friendly speed technologies such as NGINX-based caching, SSD drives, and PHP 7. Siteground's pricing starts at $2.99 per month with substantial discounts, and they offer a 30-day money-back guarantee.

WPX Hosting is known as the fastest managed WordPress hosting solution according to independent testing data. In 2022, WPX demonstrated the fastest asset load times, impressive response times, and received Top Tier status. WPX offers three managed hosting plans with features such as 1-click WordPress installs, SSD storage, DDoS protection, automatic backups, a high-speed CDN, staging area, and unlimited SSL certificates.
The hosting provider also includes free site speed optimizations, site transfers, malware detection and removal, and site fixes. Plans start at $24.99 per month, with a 30-day money-back guarantee and the option to get two months free by paying annually.

A2 Hosting is a highly regarded WordPress hosting provider known for its lightning-fast Turbo servers and exclusive plugins. It offers various packages, including shared, Managed WordPress, and WooCommerce hosting, allowing users to choose based on their needs and budget. A2 Hosting pre-configures and optimizes WordPress installations with the A2 Optimized plugin, providing instant speed enhancements.
Managed plans provide deluxe WordPress features, while Turbo servers deliver exceptional speed. Additional features include SSD storage, free SSL, site migration, backups, staging tools, and SEO support. A2 Hosting offers good value for money, with plans starting at $11.99 per month, backed by a money-back guarantee.
Enterprise hosting options
LiquidWeb offers enterprise-level hosting options, including Nexcess cloud hosting plans and custom-built servers. Their fully managed solutions allow businesses to focus on their operations while the server management is taken care of. With optimized cloud hosting plans for WordPress and tailored enterprise solutions, LiquidWeb ensures fast content delivery and provides dedicated account management for security, load balancing, backups, and disaster recovery. Their Enterprise plan, priced at $832.50/month for yearly plans, offers extensive features such as support for up to 250 sites, 800GB storage, 10TB bandwidth, unlimited email accounts, iThemes Security Pro, and 30-day backup retention. LiquidWeb is best suited for businesses seeking white-glove service and customizable hosting solutions.



Pressidium is a leading managed WordPress hosting provider, offering specialized hosting solutions exclusively for WordPress websites. Founded in 2014 by expert engineers and developers, Pressidium aims to be a comprehensive hosting solution for WordPress users.
Pressidium offers an array of features including Let's Encrypt and third-party SSL certificate support, unlimited bandwidth, enterprise-grade SSD storage, one-click staging environments, instant backups, a global CDN, and robust security measures like two-factor authentication and malware monitoring. Their plans, starting from $21/month for the Micro plan, cater to various needs with scalable resources, and come with a 60-day money-back guarantee.
Pantheon provides WordPress hosting and developer tools that deliver unrivaled speed, uptime, and scalability. With their container-based platform, websites hosted on Pantheon consistently outperform competitors according to independent benchmarks. Their serverless CMS approach empowers marketers and developers to create high-speed, always-on web content without IT overhead. Pantheon's centralized management dashboard enables easy portfolio management for hundreds or even thousands of WordPress sites. The platform can handle traffic spikes without compromising performance, offering enterprise-grade hosting reliability. Managed hosting on Pantheon includes integrated version control, WooCommerce hosting, and automation tools for efficient web operations. Nightly automated backups, easy updates with testing environments, and performance-enhancing tools like Varnish, Redis, and New Relic are also provided. Pantheon's Global CDN guarantees fast response times worldwide.
Cloud Hosting
Amazon Web Services (AWS) offers cost-effective cloud web hosting solutions for businesses, non-profits, and governmental organizations. With a wide range of hosting options, AWS supports popular content management systems (CMS) like WordPress, Drupal, and Joomla, as well as various development platforms such as Java, Ruby, PHP, and .Net. With data centers worldwide, AWS allows hosting in any geography, providing flexibility for global customers. The scalable infrastructure of AWS accommodates fluctuating website traffic and offers a flexible pricing model based on resource usage. AWS provides solutions for simple website hosting, single page web app hosting, and static website hosting, each catering to different requirements. For enterprise-level websites, AWS offers highly available and scalable hosting options across multiple data centers. Amazon Lightsail, AWS Amplify Console, and Amazon S3 are some of the services provided for website hosting, each serving specific needs. AWS also offers a free tier for users to gain hands-on experience with their services.
DigitalOcean offers flexible and reliable cloud hosting solutions. DigitalOcean cloud hosting is an excellent choice for hosting WordPress websites. Their flexible and reliable Droplets, which are Linux-based virtual machines, provide the foundation for creating customized cloud servers. With a free $200/60-day account credit, DigitalOcean makes it easy to get started, and their one-click installs for popular distributions and open-source applications simplify the setup process. Whether you need shared CPU, dedicated CPU, general purpose, CPU-optimized, memory-optimized, or storage-optimized resources, DigitalOcean offers a range of Droplet plans to meet your specific workload requirements.
Vultr is a reliable and high-performance cloud hosting provider that offers a wide range of features to meet the needs of businesses and developers. With their HF (High-Frequency) Cloud Compute instances, users can experience exceptional speed and responsiveness for their applications and websites. Vultr's HF Cloud is powered by the latest generation Intel CPUs and NVMe SSD storage, delivering lightning-fast performance and low latency. Additionally, their intuitive control panel allows for easy management of resources, including flexible scaling, automated backups, and seamless deployment of applications.
Vultr's HF Cloud Hosting is an excellent choice for WordPress for those seeking a high-performance infrastructure with robust features and global scalability.
Hetzner Cloud Hosting offers an impressive platform for hosting WordPress websites, providing reliable and high-performance solutions for users. With their state-of-the-art data centers in Germany, Finland, and partner locations in the USA, Hetzner Cloud ensures optimal performance with powerful processors such as Ampere® Altra®, AMD EPYC™ 2nd Gen, and Intel® Xeon® Gold, combined with speedy NVMe SSDs. Setting up server instances is a breeze with their user-friendly interface, allowing users to get started within seconds. Hetzner Cloud's intuitive usability and fast navigation make it convenient for managing projects effectively.
Cloud Services Provisioners

Cloudways is a top competitor in the WordPress cloud hosting market, offering an attractive combination of features and pricing. Their unique modular pricing allows you to pay for the specific features you need, making scalability easy as your business grows. With advanced security measures, free SSLs, migration assistance, and staging and caching capabilities, Cloudways covers all the essential features to optimize your WordPress site. While the user interface may require a learning curve, Cloudways stands out as an affordable and feature-rich cloud hosting provider suitable for businesses of all sizes.
With plans starting at $12 per month and the flexibility to scale resources as required, Cloudways provides affordable cloud hosting solutions.
RunCloud is a cloud services provider that offers an alternative to managed WordPress hosting. With the help of popular cloud providers like UpCloud, DigitalOcean, Vultr, and others, RunCloud allows users to run their own infrastructure while still receiving the benefits of a managed hosting service. Managed WordPress hosting takes care of all the technical aspects of running a WordPress website, including performance, stability, security, and support. However, RunCloud provides a solution for those who prefer to have more control over their hosting infrastructure. While it requires slightly more involvement compared to managed hosting, RunCloud offers features such as easy server deployments, one-click WordPress installation, file management tools, staging environments, monitoring, backups, and integrations with GitHub and Bitbucket.
RunCloud offers the convenience of managed hosting combined with the flexibility and control of running your own infrastructure.
GridPane is the ultimate solution for WordPress hosting, offering a comprehensive set of tools and services to create top-tier hosting and care plan services. With GridPane, you can build exceptionally fast, highly secure, and easily scalable WordPress hosting servers at a fraction of the cost compared to managed hosts. Connect your own VPS and dedicated servers, leverage the best infrastructure in the world, and enjoy complete control over your websites. GridPane provides an extensive suite of tools to enhance security, create staging sites, perform backups, and more.
Trusted by WordPress agencies and professionals in over 103 countries, GridPane empowers you to host over 100,000 websites. Take advantage of the free trial and join the community of satisfied users who have migrated from other hosting providers to GridPane for better control, improved scalability, and unmatched performance and security.
Devrims is a cutting-edge managed cloud hosting platform that provides unmatched security, outstanding performance, and simplified web hosting solutions. Ideal for ecommerce businesses and digital agencies, Devrims offers dedicated cloud servers, managed WordPress hosting, high-performance architecture, and autoscalable cloud hosting. With an intuitive dashboard, effortless server deployment, easy management of multiple servers, and a user-friendly interface, Devrims ensures a seamless and hassle-free experience. Benefit from supercharged WordPress websites, 99.9% uptime, flexible pricing plans, unlimited applications and domains, free SSL certificates, and more. Experience the power of Devrims with a free trial and discover the leading managed WordPress hosting provider in the industry.
Hosting to Avoid:
Bluehost
HostGator
GoDaddy
1&1 / IONOS
HostPapa
It's important to note that these observations are based on general feedback and experiences reported by users. While some individuals may have had positive experiences with these hosts, the overall reputation suggests that they may not be the best choices for hosting LearnDash sites.


Final Words
Hosting a large-scale LearnDash and BuddyBoss website for high traffic and performance requires a hosting solution that can meet the unique demands of these applications. Factors such as speed and performance, price, flexibility, and support play a crucial role in determining the optimal hosting choice. It's important to evaluate different types of hosting options, including shared hosting, VPS, cloud hosting, and dedicated servers, to find the one that aligns with your specific needs. Additionally, considering hosting providers like WP Engine, Kinsta, and Nexcess can provide high-performance solutions for hosting LMS websites. By carefully considering these factors and choosing the right hosting provider, you can ensure a smooth and efficient learning experience for your users while handling high traffic and maintaining optimal performance.