Zoom Video Recordings Gallery
Make the most out of your Zoom Video Recordings. Now you can make a beautiful gallery or a full blown LearnDash Course.
If you run weekly coaching calls or run office hours or perhaps you have run a virtual online Summit on Zoom, now it's the time to repurpose your content for current and future audiences.
With the Zoom Meeting Recordings Gallery plugin you can make a beautiful Video Gallery or a LearnDash Course of your Zoom Past meeting recordings.
Features
Support for downloading the Cloud Video Recordings from Zoom automatically

Support for showing user's chat during the Zoom Meeting

Support for Presto Player or WordPress default video player

Support for creating a Video Gallery

Support for creating a LearnDash course

Support for shortcode to show gallery on a Post or Page
Get Zoom Video Recordings Gallery Now
14 Days Money Back Guarantee
If the Plugin doesn't work as promised on your website and we are unable to help, we'll refund the money if requested within 14 days of purchase.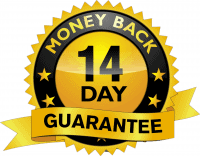 Haven't Found The Feature You're Looking For? Reach Out And We'll Be Happy To Advise!