WooCommerce Subscription Auto Renewal on Checkout
Allow customers who purchase a WooCommerce Subscription to opt-in to automatic renewals via a checkbox on the WooCommerce Checkout Page.
This Plugin enables a new section on the WooCommerce Checkout page allowing the customer to set up automatic payment for renewals. If the user does not select automatic renewals, their subscription will expire based on the cycle period of the Subscription purchased.
The Admin will have an option on whether to provide this option on checkout for specific Subscription Product in the Edit Product. If the option is not enabled, it will follow the default settings of the WooCommerce Subscription to keep automatic payments for all recurring subscriptions or disable for all.
WooCommerce Subscription Auto Renewal on Checkout Now
14 Days Money Back Guarantee
If the Plugin doesn't work as promised on your website and we are unable to help, we'll refund the money if requested within 14 days of purchase.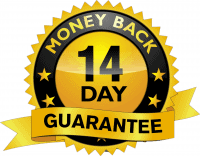 Haven't Found The Feature You're Looking For? Reach Out And We'll Be Happy To Advise!